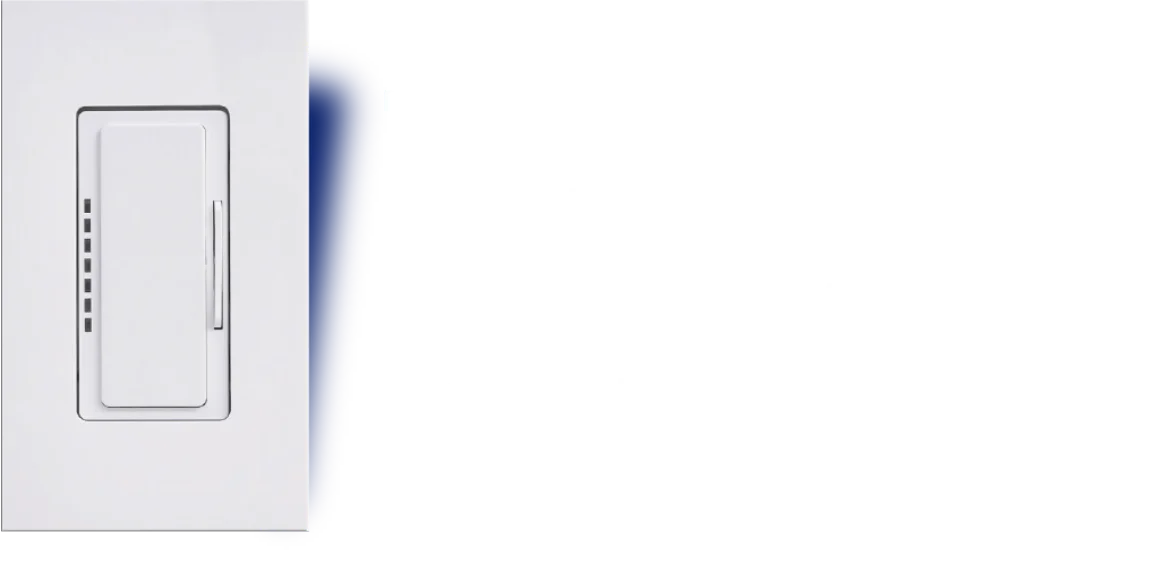 1 button mesh wall controller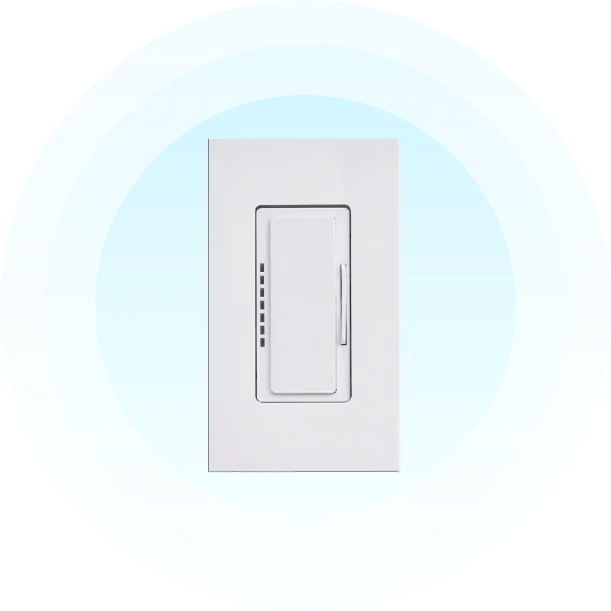 Enhanced connectivity with
personalized lighting control
PSC-DM-WS-100-BLE-WS is a two-button wall controller that wirelessly communicates with other devices and helps provide the ON/OFF function, and intensity of an individual or group of luminaires.
Need more Information?
Easy Lighting
Configuration
Say goodbye to the hassle of running control wires to your fixtures with PSC-DM-I-WS-100-BLE-WS. Enjoy the convenience of seamless wireless connectivity, enabling effortless adjustments to adapt to evolving lighting configurations.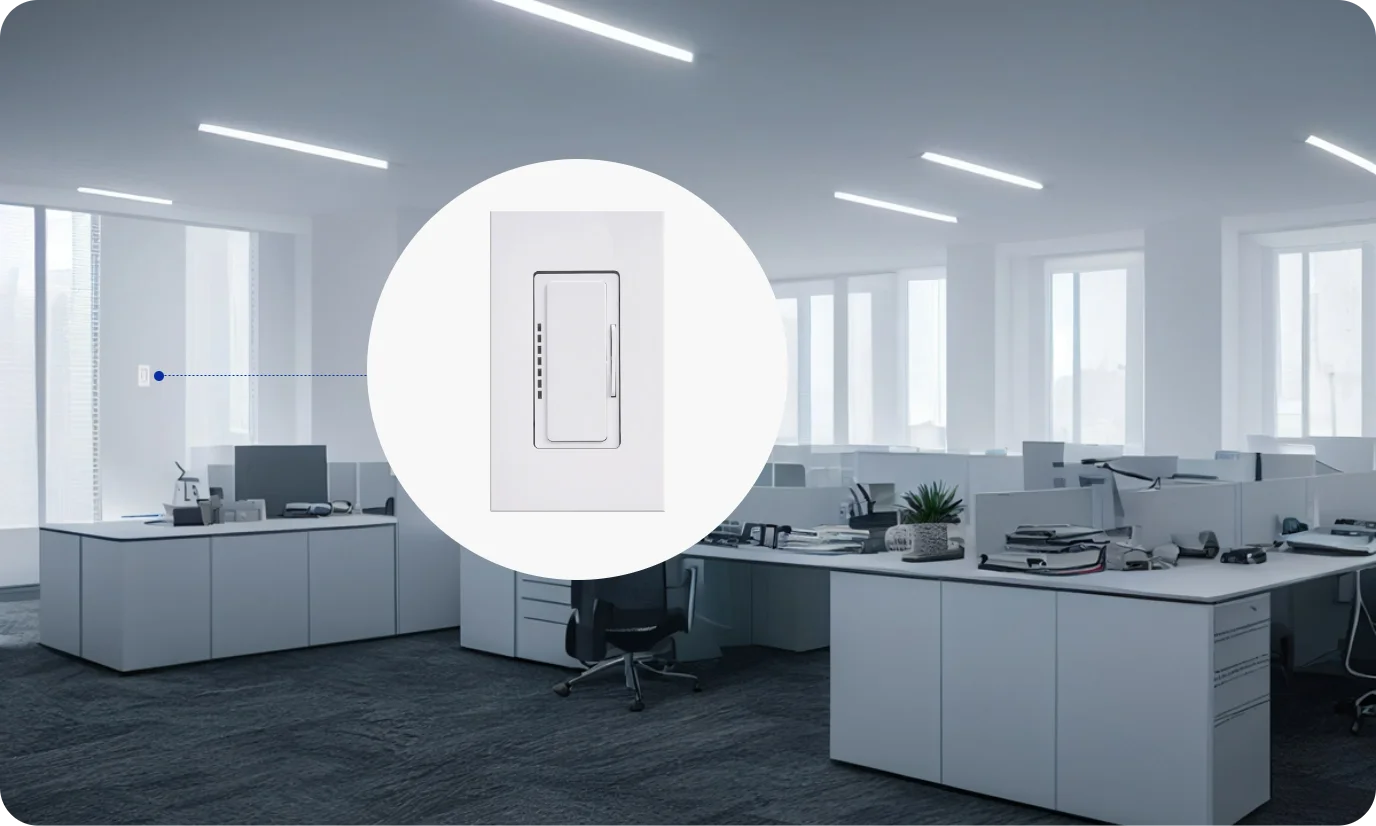 Simplify your lighting
experience
No longer fumble with multiple switches. Enjoy the convenience of controlling a whole network of lights from a single switch that also effortlessly adapts to changing lighting topologies.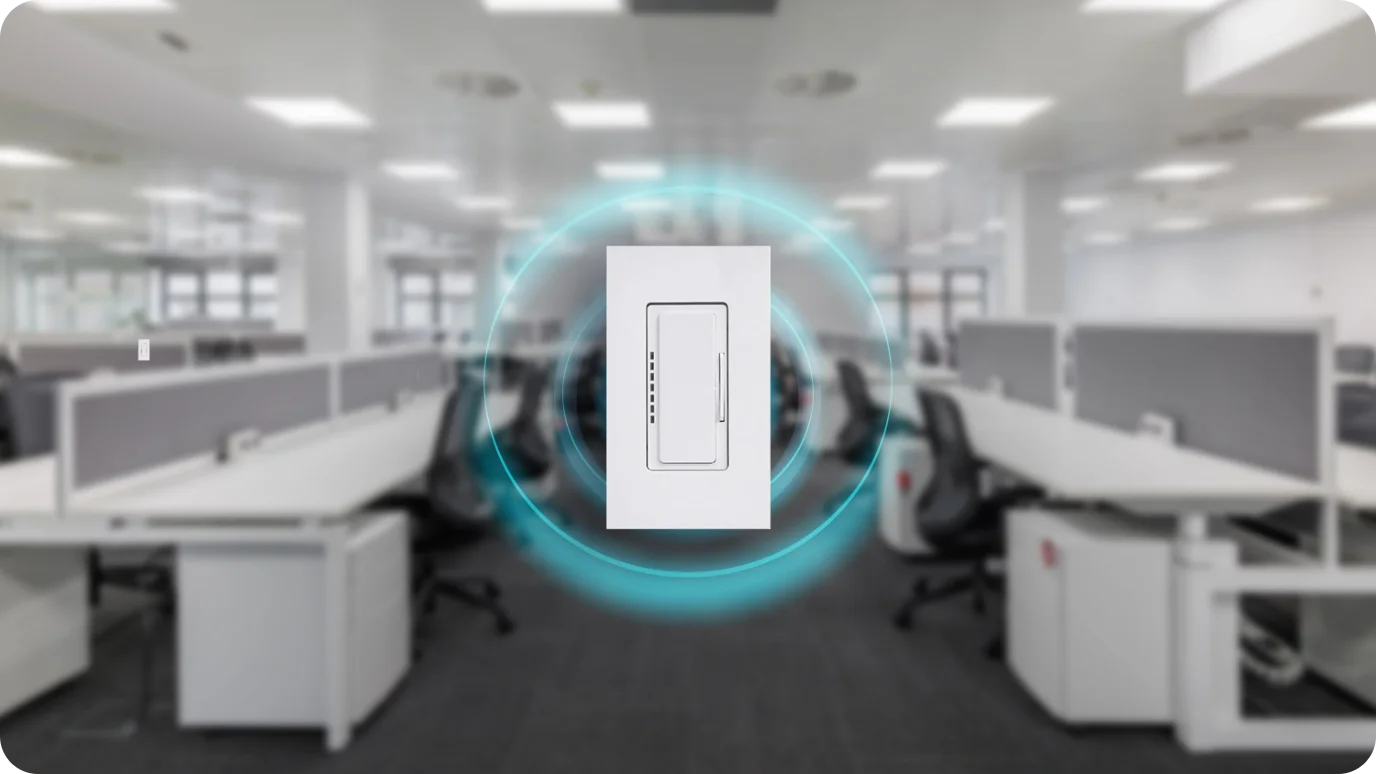 Additional
Features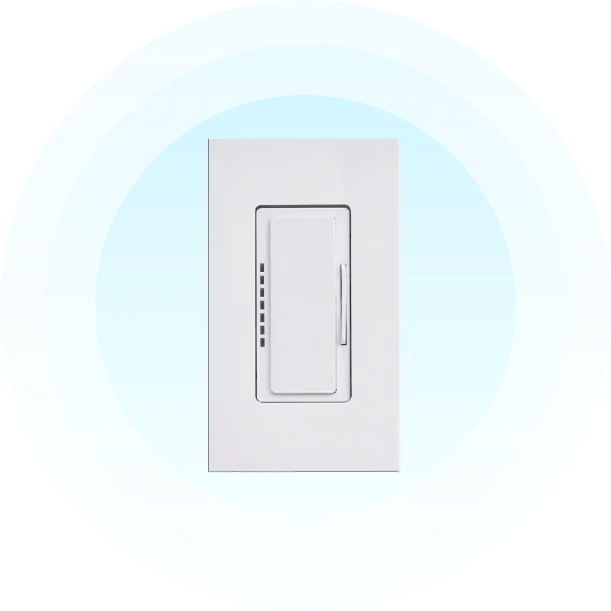 ■

BLE 5.2 based non-flooding intelligent communication

■

Manual ON/OFF (wireless)

■

Dim UP/DOWN (wireless)

■

Conforms with DLC NLC5 Cybersecurity Standards

■

LED status indicator light

■

Mounts in any standard wall box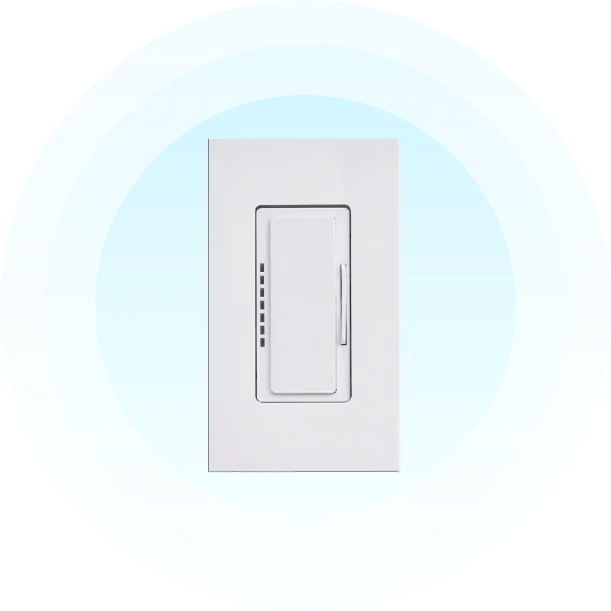 ■

Control ON/OFF, dimming

■

Group Control
Ideal for
Indoor Space Such as
Want a live experience?

Get to know Enor E in detail by talking to our lighting experts. Get a personalized demo session to get all your queries answered.