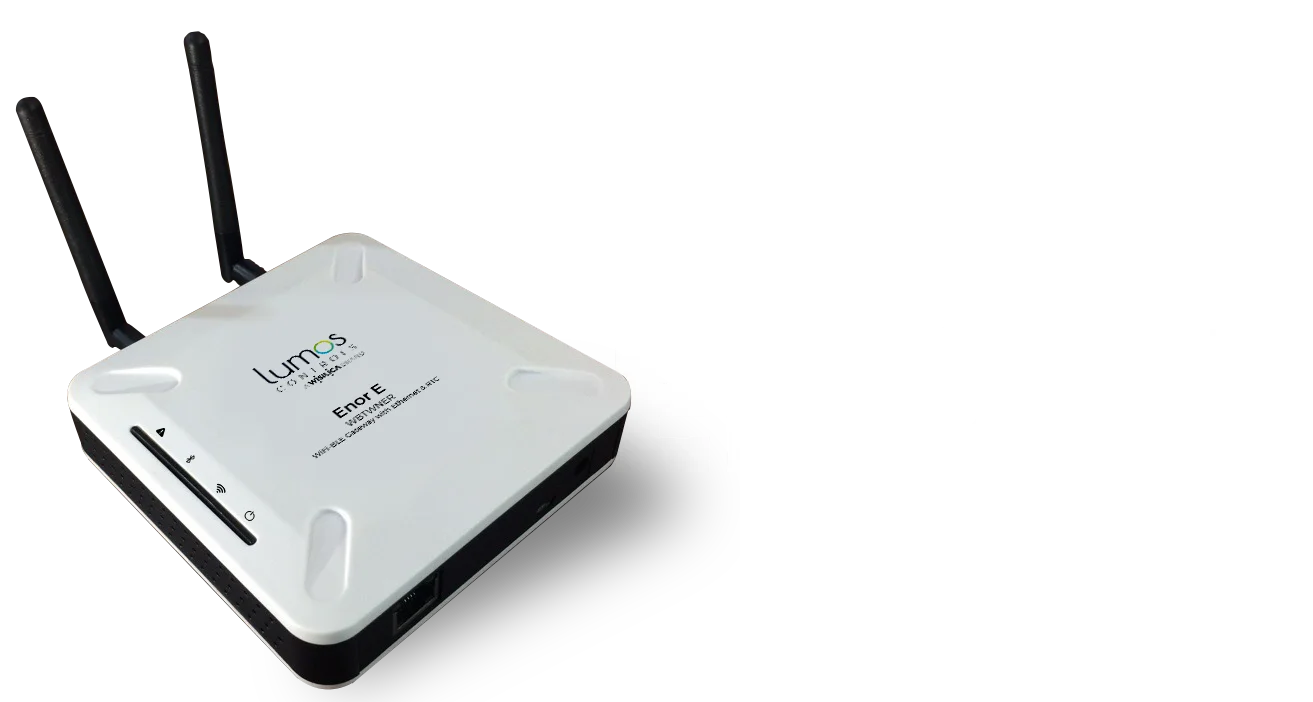 Gateway with RTC & Ethernet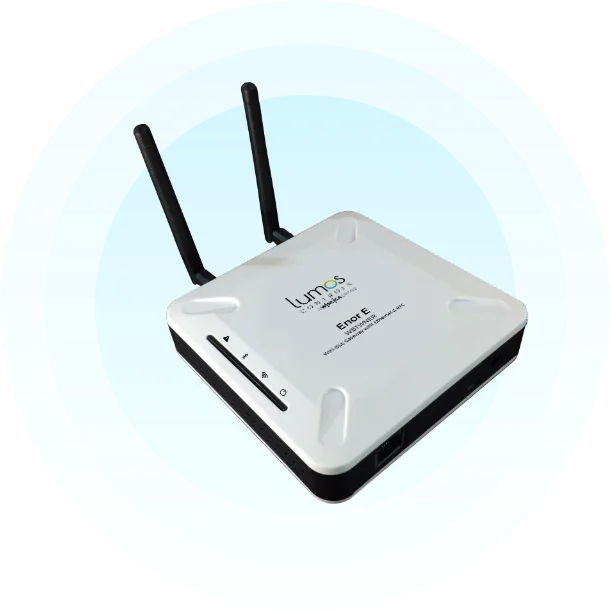 Connectivity
Made Simple
Enor E is an enterprise gateway that connects Lumos Controls ecosystem to the cloud using WiFi/Ethernet and also supports zero-downtime Over-the-Air (OTA) updates. It has a built-in RTC (Real Time Clock) that keeps the network date and time up to date even after a power outage or without cloud connectivity, ensuring uninterrupted scheduling. It helps in remote control, configuration, and monitoring of the Lumos Controls ecosystem.
Need more Information?
Maximum Coverage
and Cloud Connectivity
The device has a dual antenna to ensure optimum coverage and connectivity. Also, your lighting network can be configured and controlled remotely by connecting to the Lumos Controls cloud.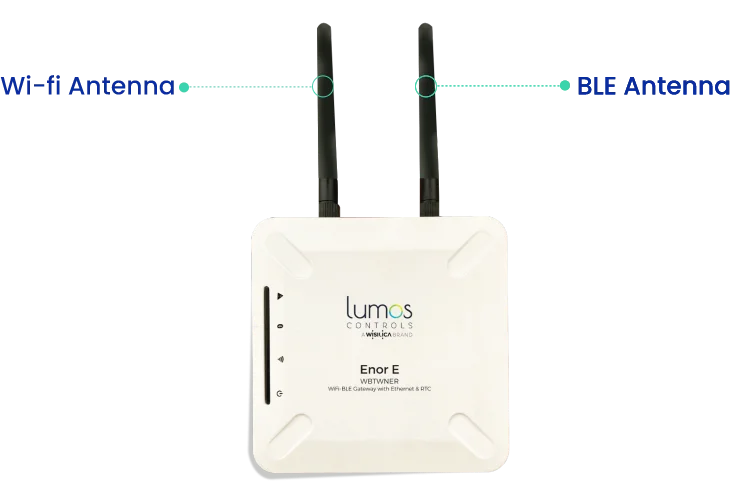 Real Time Clock for
Uninterrupted Scheduling
Built-in RTC (Real Time Clock) keeps the network time up-to-date during power outages or without cloud connectivity, ensuring uninterrupted scheduling.
Realtime reports
By connecting your network to the cloud, Enor E allows you to track energy consumption, occupancy patterns, device usage, and emergency monitoring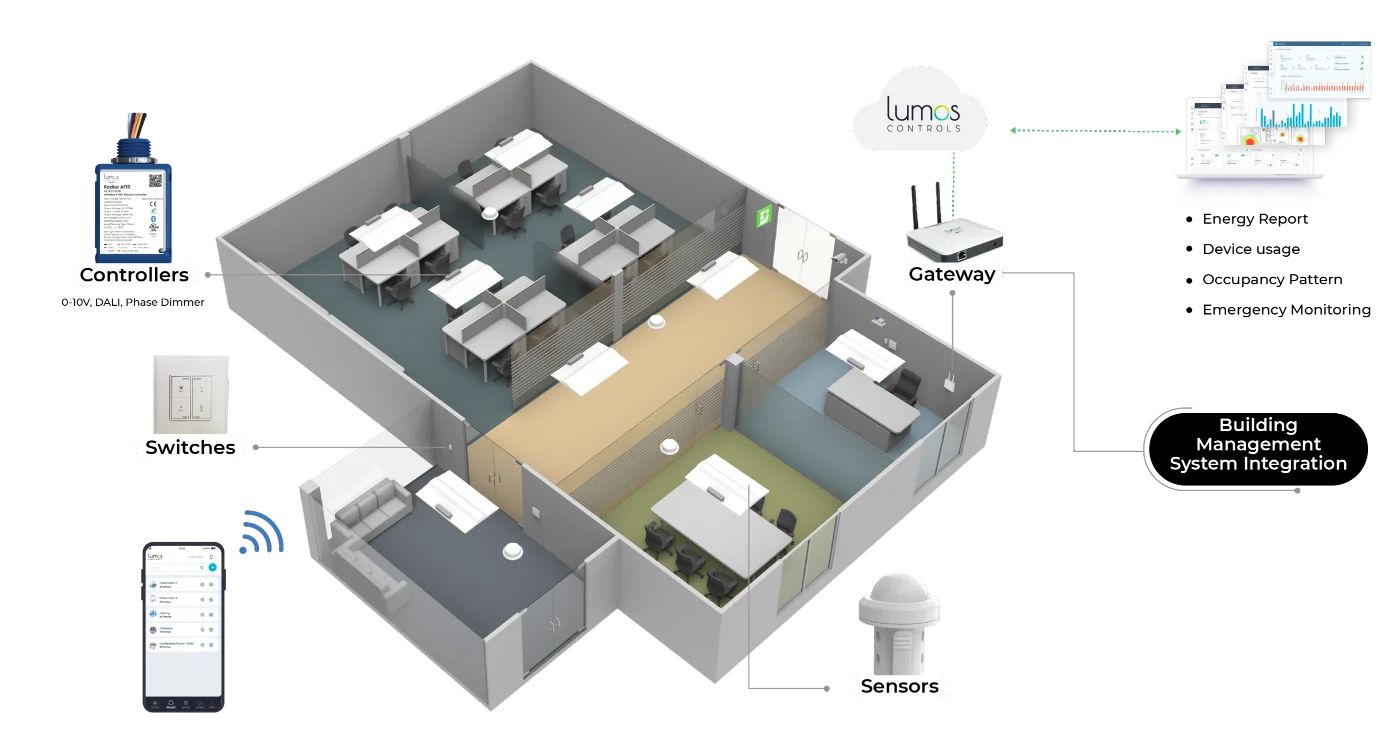 Bridge Between Protocols and Devices for Smarter Building Operations
Enor E gateway acts as an interface device that enables communication between different systems, protocols, and devices in a building's infrastructure.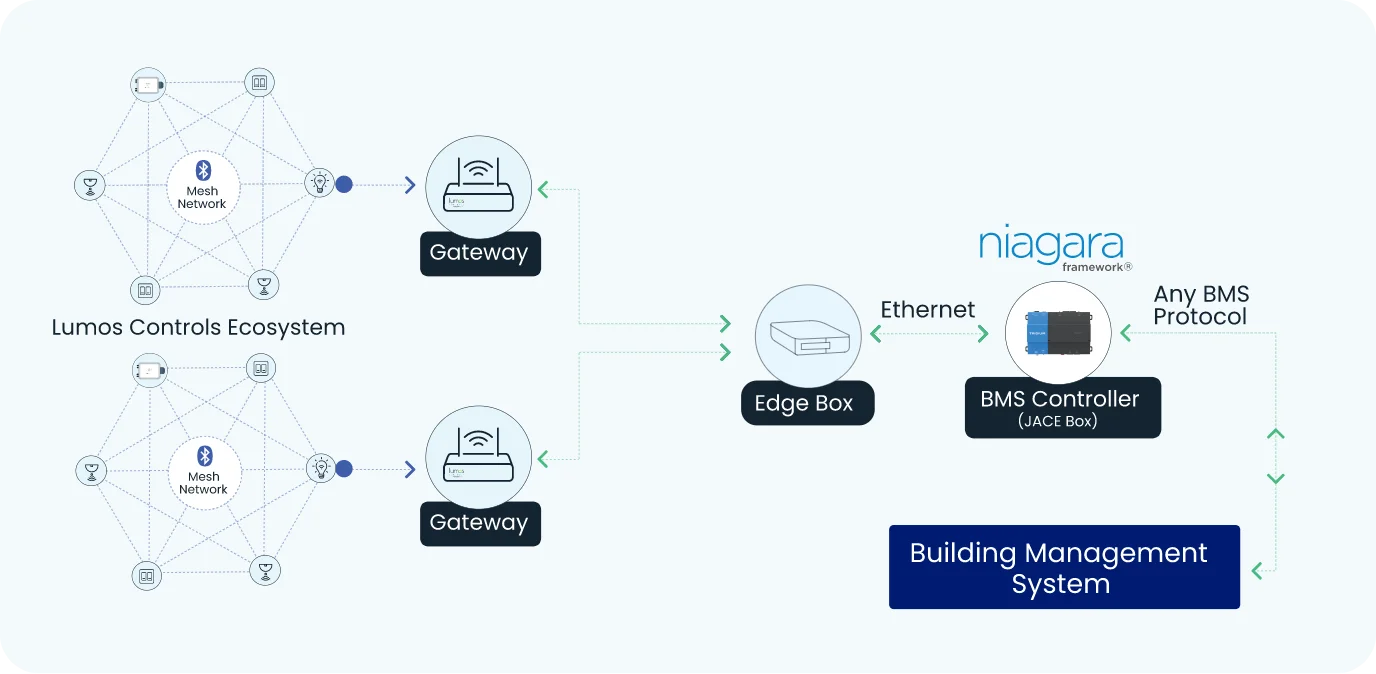 Flexible mounting
options
It has flexible mounting options like wall or flat surface, making it easy to install in a variety of settings and ensures optimal performance and connectivity.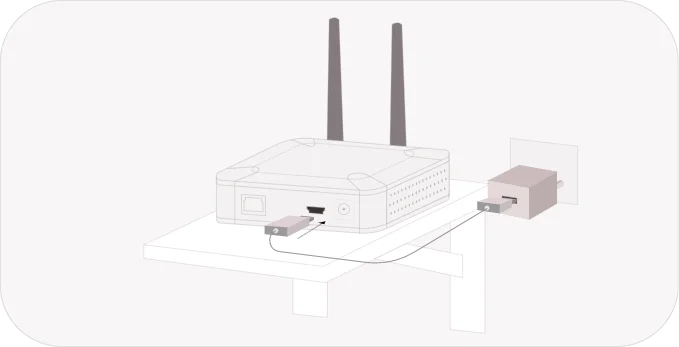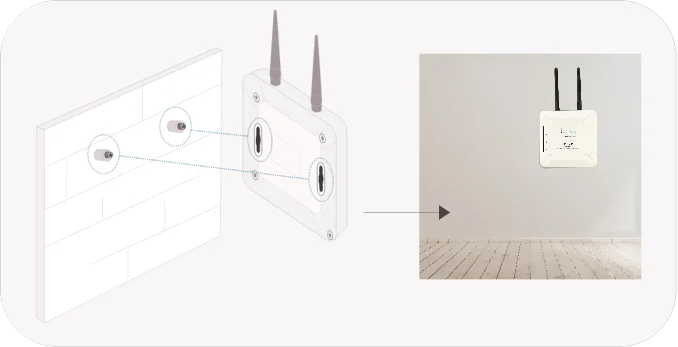 Three-tier Security and
Scalability
Allows secure data transfer and is open to accommodate future expansion and upgrades.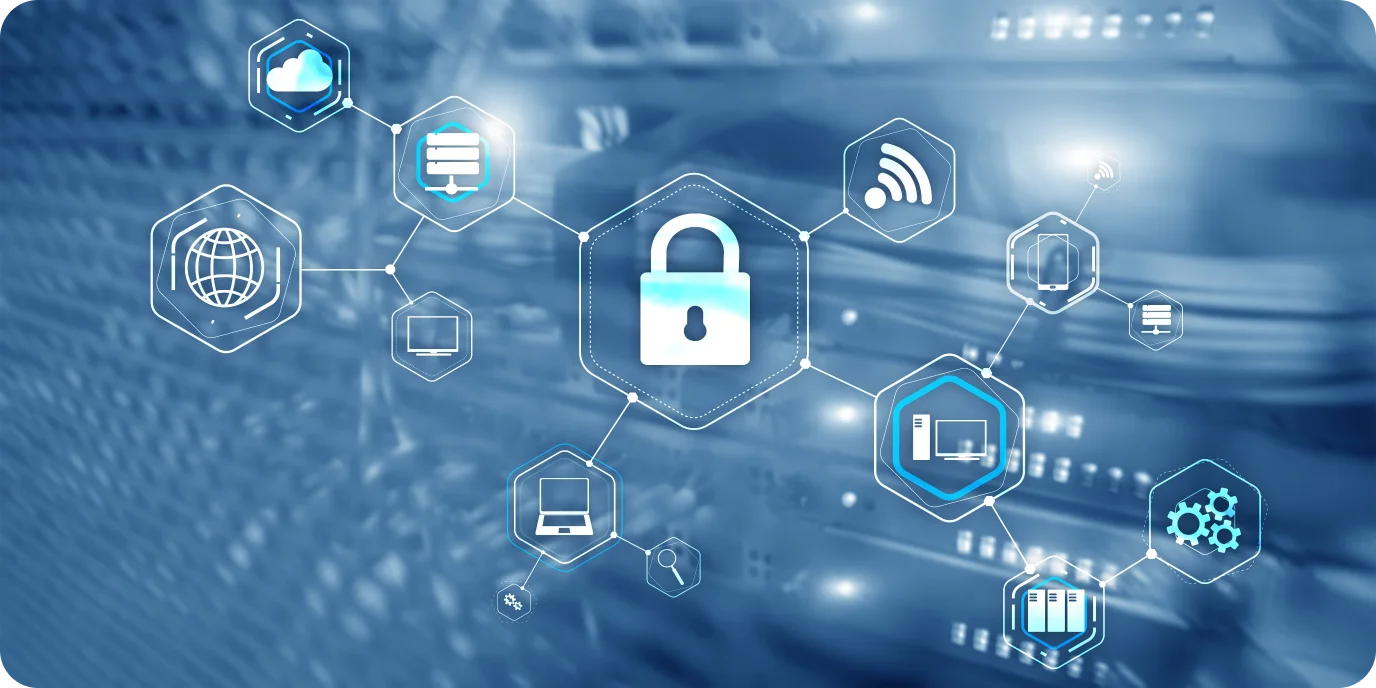 Additional
Features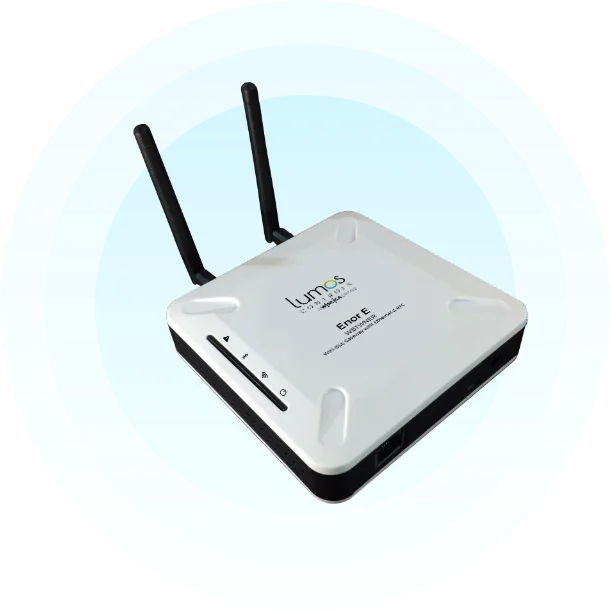 ■

Connectivity : BLE 5.2

■

WiFi Standard: 802.11 b/g/n modes

■

Input Voltage: 5V

■

Average current consumption: 100mA

■

Instantaneous peak current consumption: 450mA

■

Input Voltage for RTC:3V

■

Device Dimension:4.7x4.7x1.2

■

Operating Temp:-20 to 55 ºC

■

Multi-power options: micro USB, 5VDC adaptor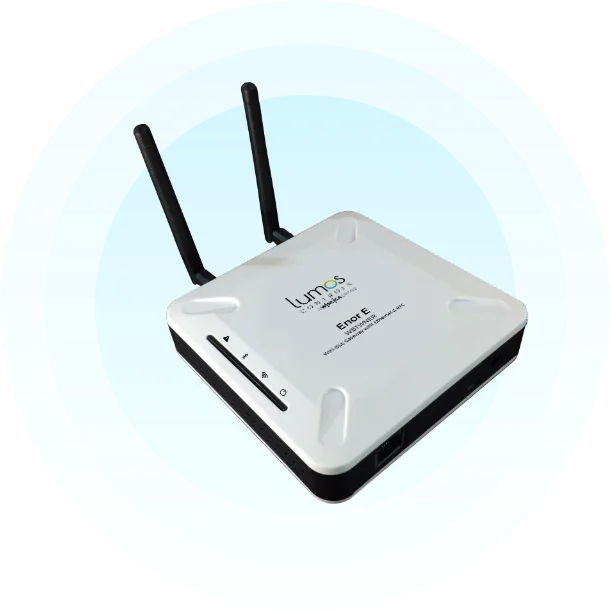 ■

AES 128 encryption and decryption support

■

Edge processing capability Supports TPM(Trusted Platform Module) and digitaly signed binary firmware files

■

Supports WiFi security modes WPA/WPA2 Supports OTA updates from cloud

■

Supports OTA updates from cloud 

■

Ensure safety at device level using 4-digit security code

■

Energy reports using device power settings
Ideal for
Indoor Space Such as
Want a live experience?

Get to know Enor E in detail by talking to our lighting experts. Get a personalized demo session to get all your queries answered.