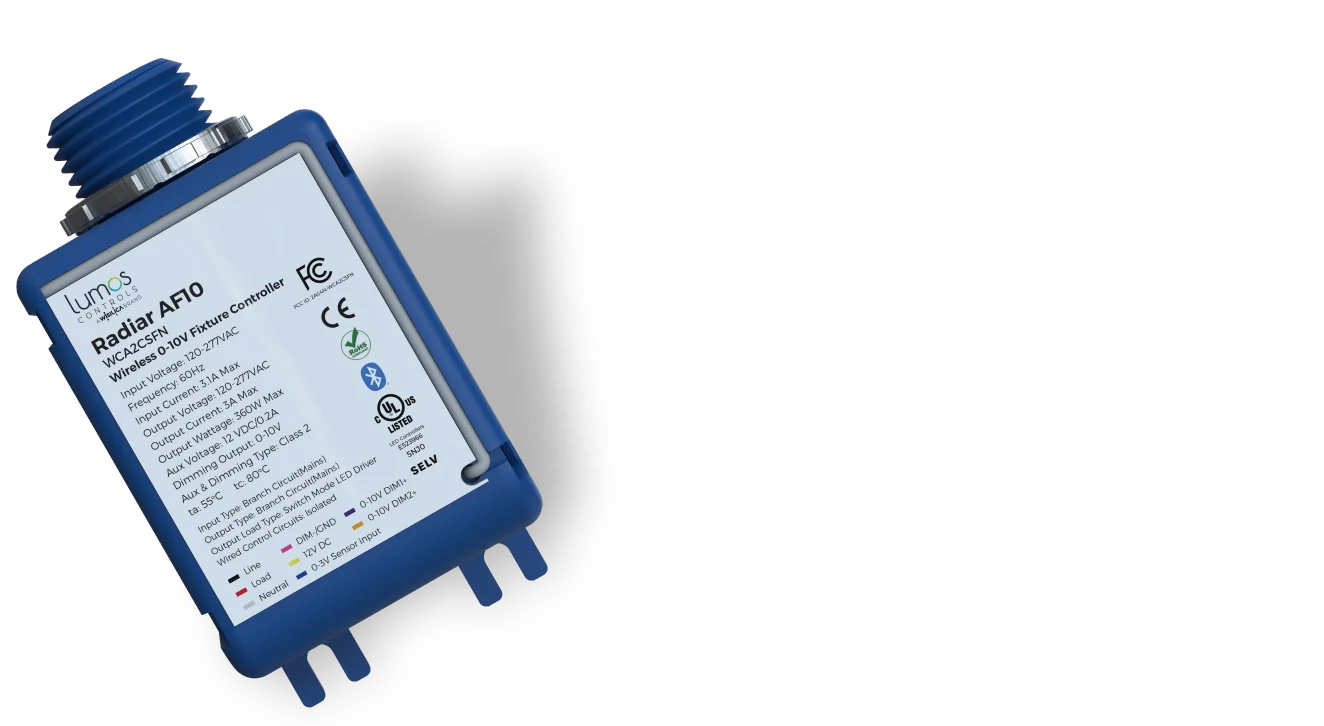 2 channel AC powered 0-10V fixture controller with inbuilt relay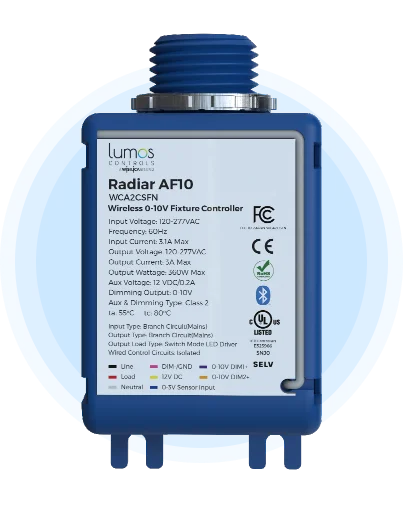 A Sleek and Petite Controls Offering Maximum Flexibility!
Radiar AF10 is a dual-channel dimming/tunable AC fixture controller. The device is easy to mount in an electrical junction box or compatible fixtures. The device has dual channel 0-10V independent output to control intensity and correlated color temperature(CCT). It has a 0-3 VDC input channel and 12VDC aux output to integrate with third-party sensors. It also has a 3A relay for load control.
Need more Information?
Effortless
Installation
The device's compact design makes it easy to fit into any light fixture or electrical junction box, transforming it into an intelligent luminaire.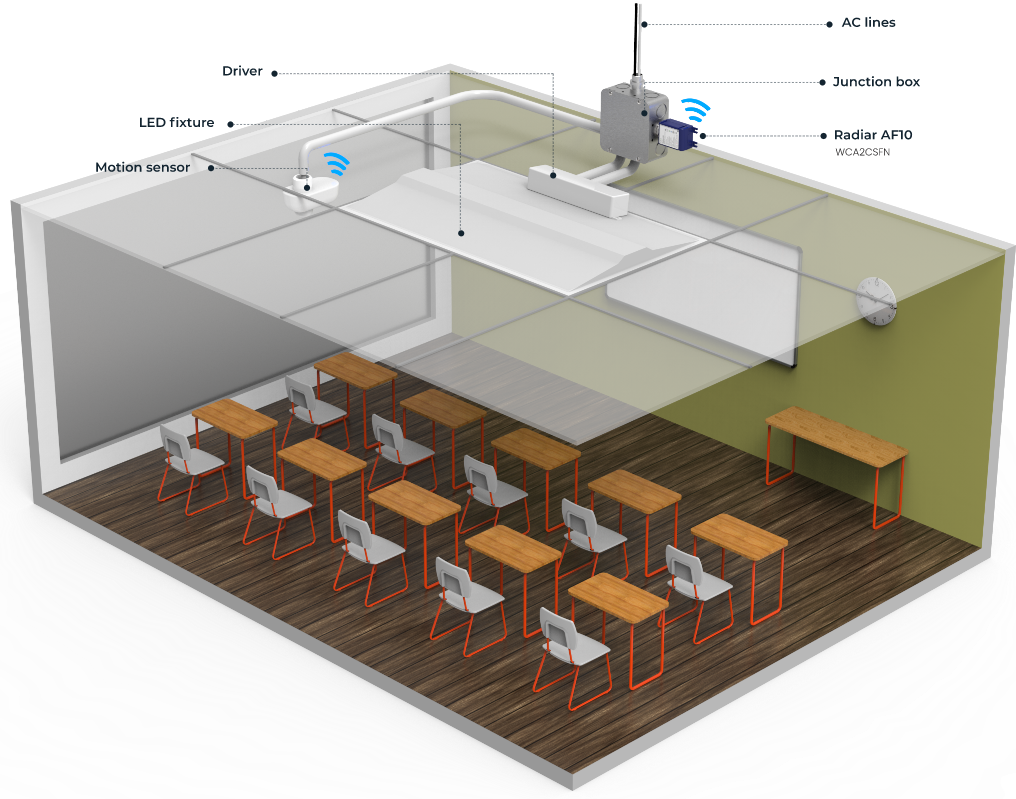 Meet Sustainability
Goals
The devices ensure energy efficiency by complying with local building regulations, promoting sustainability.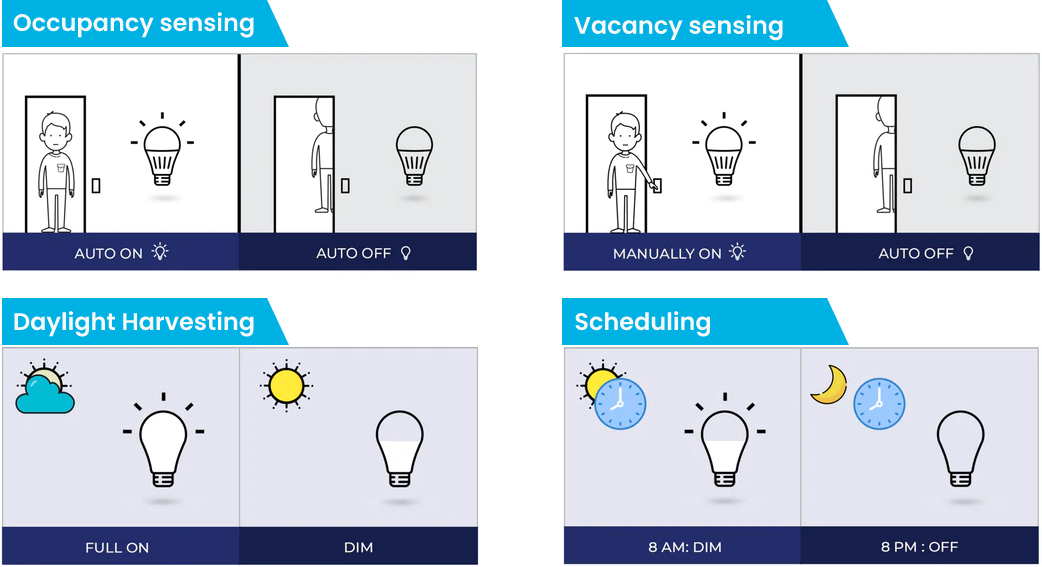 Lighting Designed
for Well-being
Allows to design a smart lighting network that is in tune with your circadian rhythm.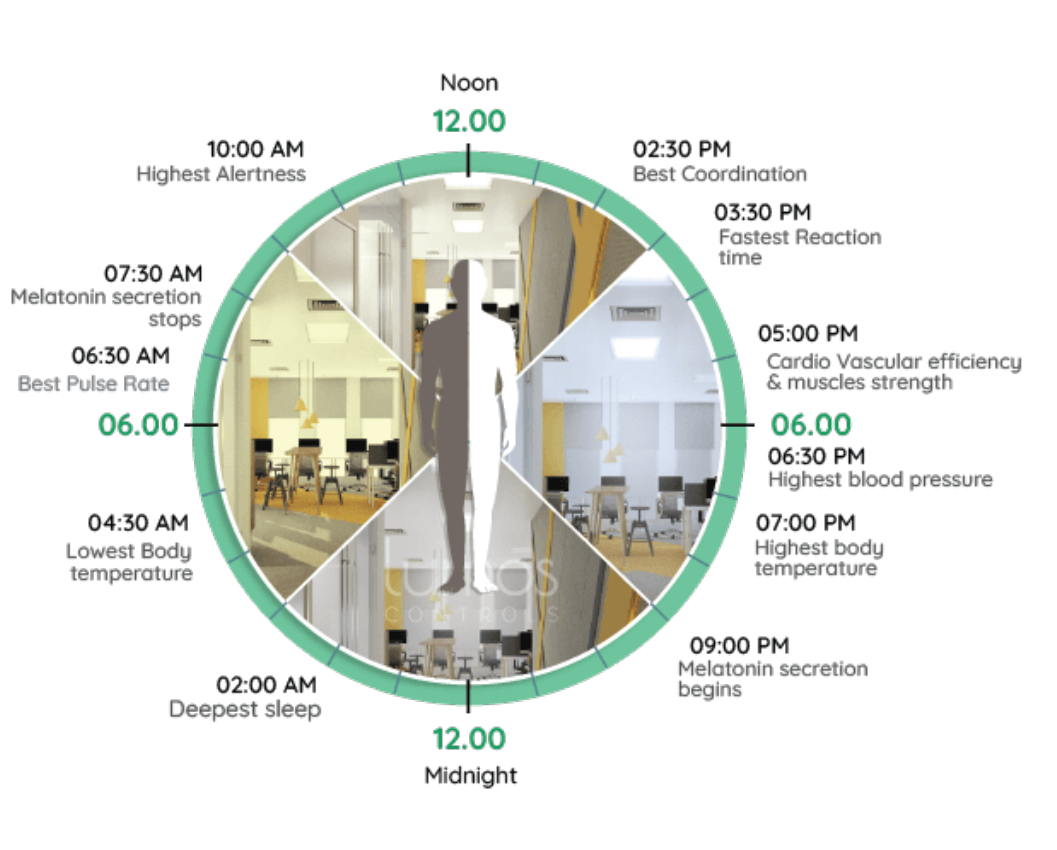 Additional
Features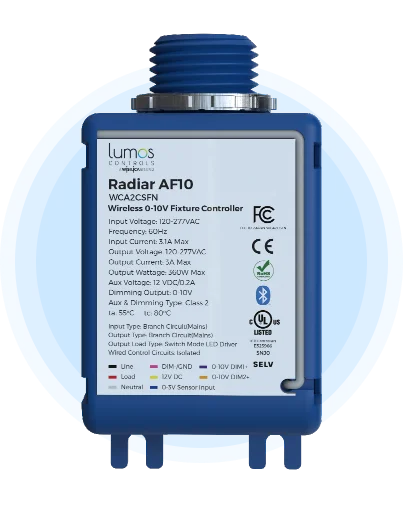 ■

Dual channel 0-10V independent output to control intensity and corelated color temperature (CCT)

■

Auxiliary 12V/200mA output to power sensors

■

0-10VDC input channel to integrate with third party sensors

■

3A relay for turning ON/OFF DIM to 1 driver

■

Standard ½ inch chase nipple allows easy mounting to a junction box or compatible fixture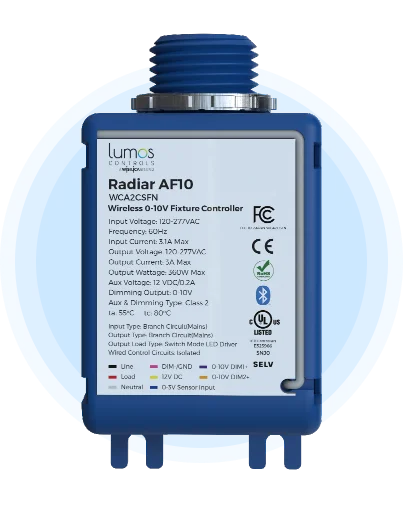 ■

Individual or group commissioning

■

Transition time and transition rate

■

Power ON level settings and device power setting

■

Can act as beacons

■

Logarithmic and linear dim curve

■

Safe and reliable communication with AES 128-bit encryption

■

Ensure safety at device level using 4-digit security code

■

Keep devices up to date with OTA updates (Local and cloud-based)
Ideal for
Indoor Space Such as
Want a live experience?

Get to know Radiar AF10 in detail by talking to our lighting experts. Get a personalized demo session to get all your queries answered.