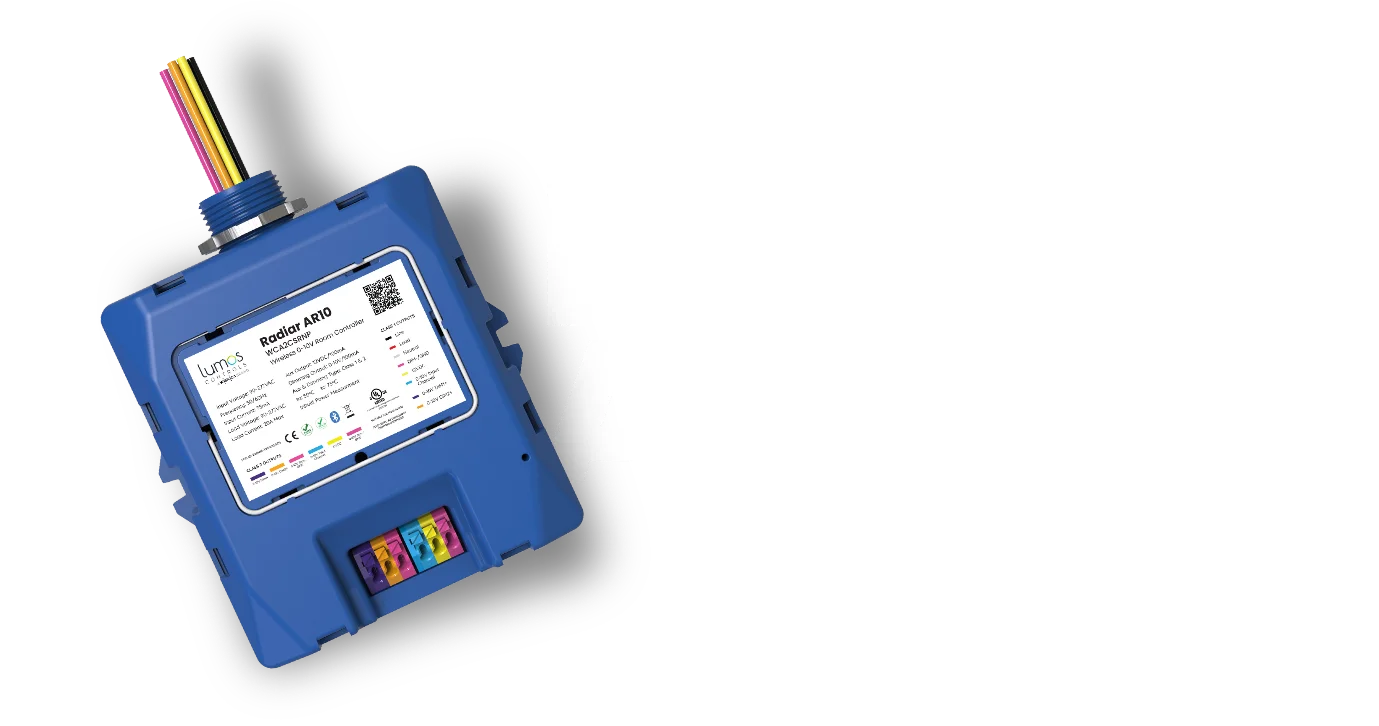 2 channel AC powered 0-10V room controller with inbuilt relay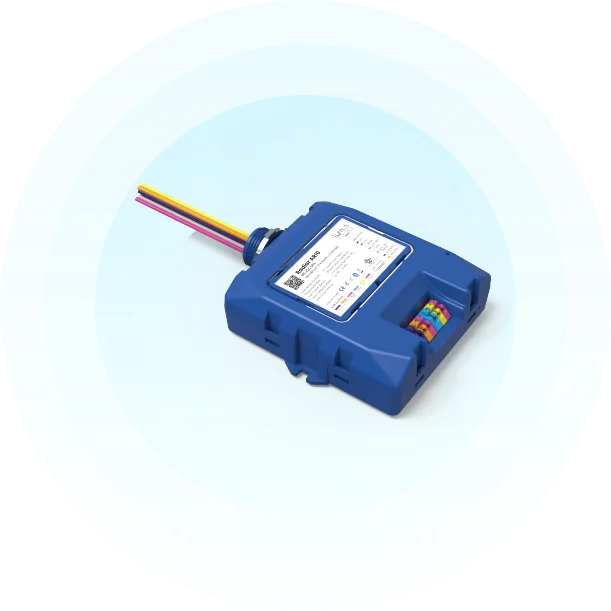 Multi-purpose Room Controller Designed for Convenience and Energy Savings
Radiar AR10 is a BLE 5.2 controllable, dual-channel 0-10V room controller. A 90-277VAC voltage powers the device and has a 16A relay. It comes with Class-1 and Class-2 dual channel 0-10V dimming outputs, 0-10V sensor input, and 12V auxiliary output. The device comes with a 150mm external wire antenna for communication.
Need more Information?
Double the Result,
Half the Hassle
This room controller is capable of controlling all the fixtures in a room at a go ensuring maximum comfort and energy savings.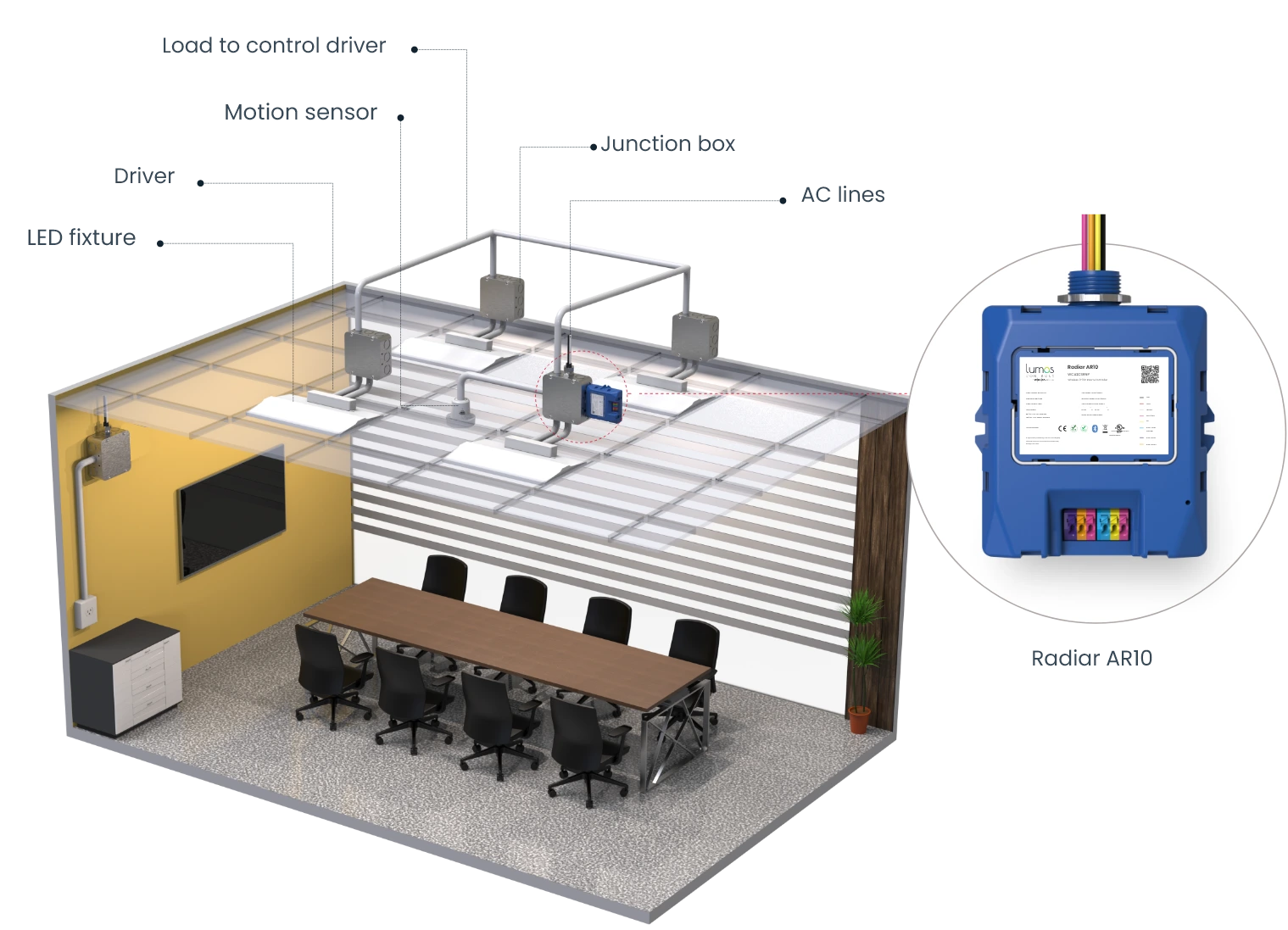 Unlock the Power
of Automation
You can meet sustainability goals, maximize energy savings, improve ambience, and boost convenience by combining task tuning, scheduling, and sensor automation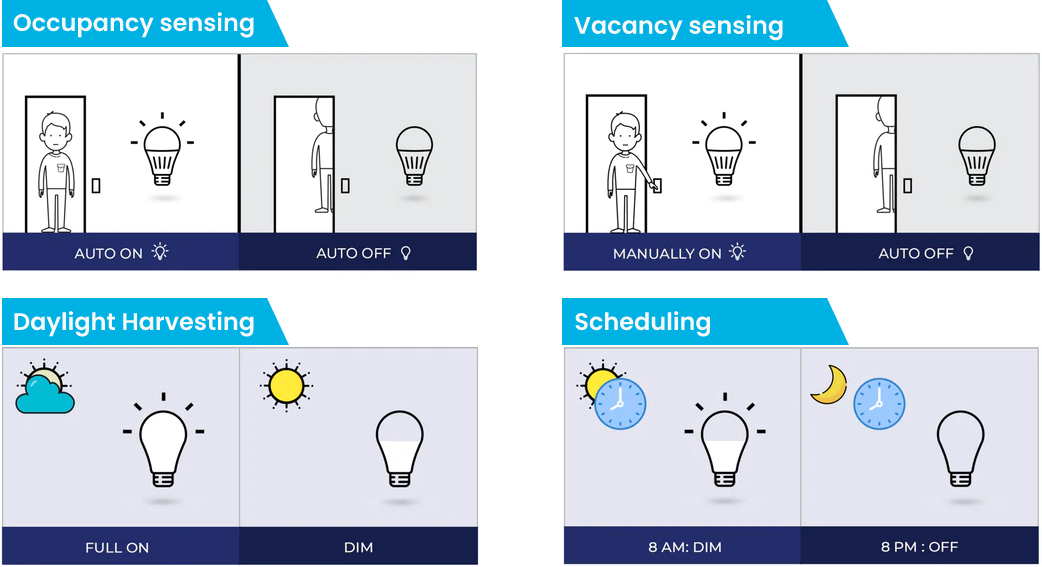 Take Proactive Decisions
for Energy Savings
The device has in-built power measurement feature. It allows users to monitor their energy consumption in real-time and make informed decisions.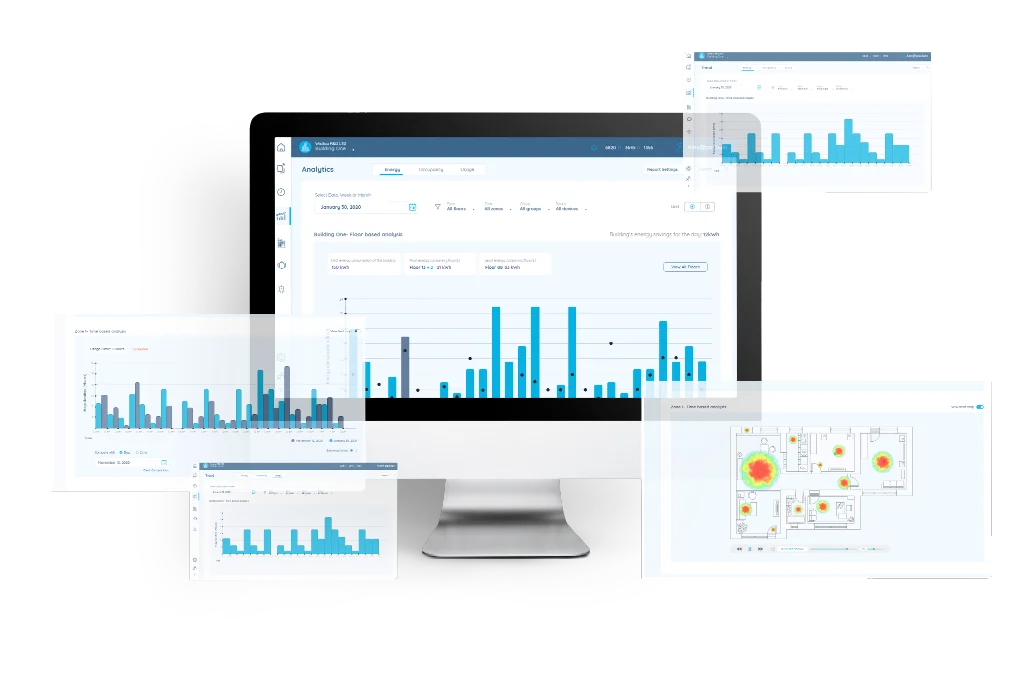 Additional
Features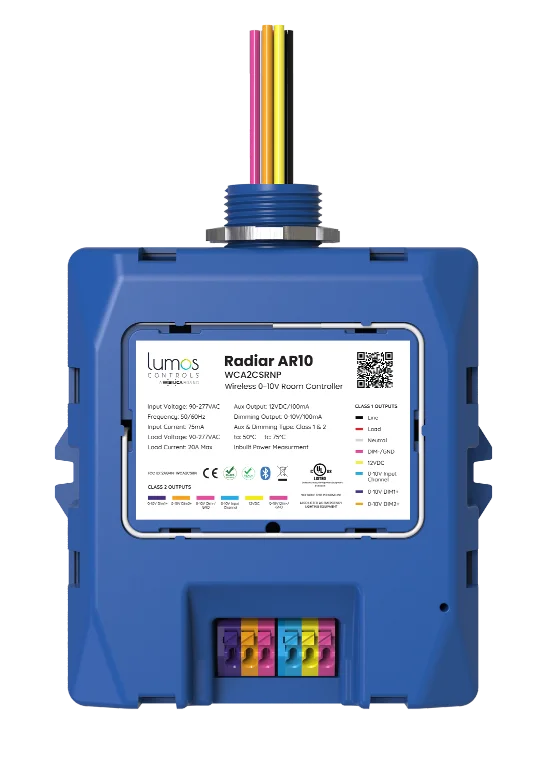 ■

UL2043 listed for plenum applications

■

Load control up to 16A @120/277VAC 

■

Auxiliary 12V/100mA output to power the sensors

■

0-10VDC input channel to integrate with third party sensors

■

Instantaneous current and voltage measurement of connected load (±1% accuracy)

■

BLE5.2 based non-flooding intelligent communication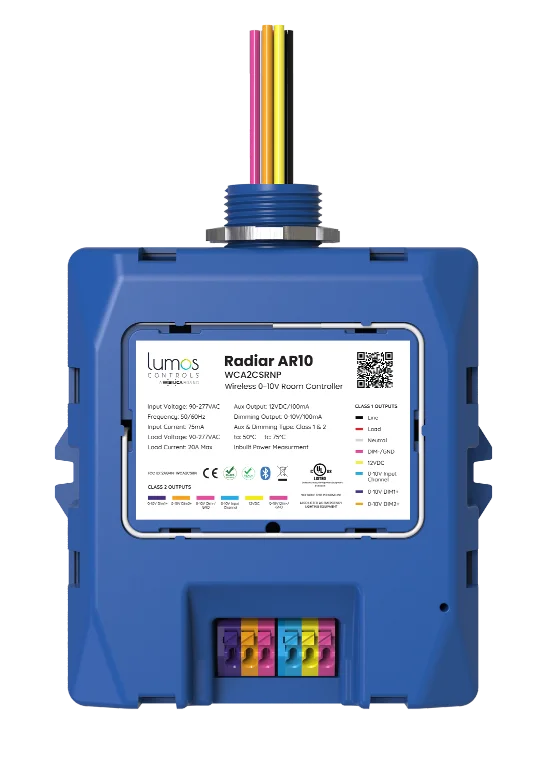 ■

Individual or group commissioning

■

Transition time and Transition rate

■

Power ON level settings and device power setting

■

Act as beacons

■

Logarithmic and linear dim curve

■

Safe and reliable communication with AES 128-bit encryption

■

Ensure safety at device level using 4-digit security code

■

Keep devices up to date with OTA updates (Local and cloud-based)
Ideal for
Indoor Space Such as
Want a live experience?

Get to know Radiar AR10  in detail by talking to our lighting experts. Get a personalized demo session to get all your queries answered.