GET A 360°
View
Keep a tab on your lighting network with comprehensive reports via web application.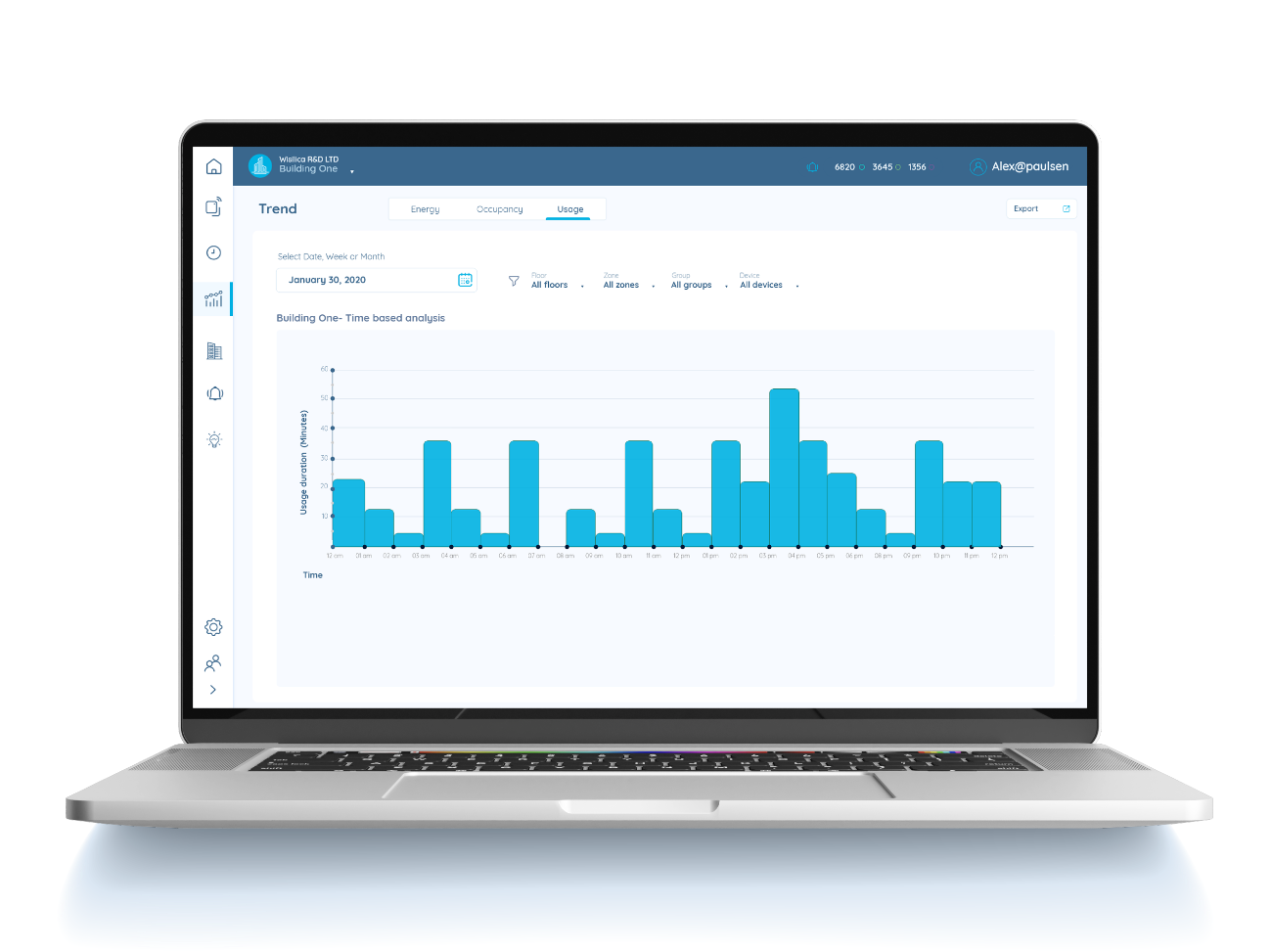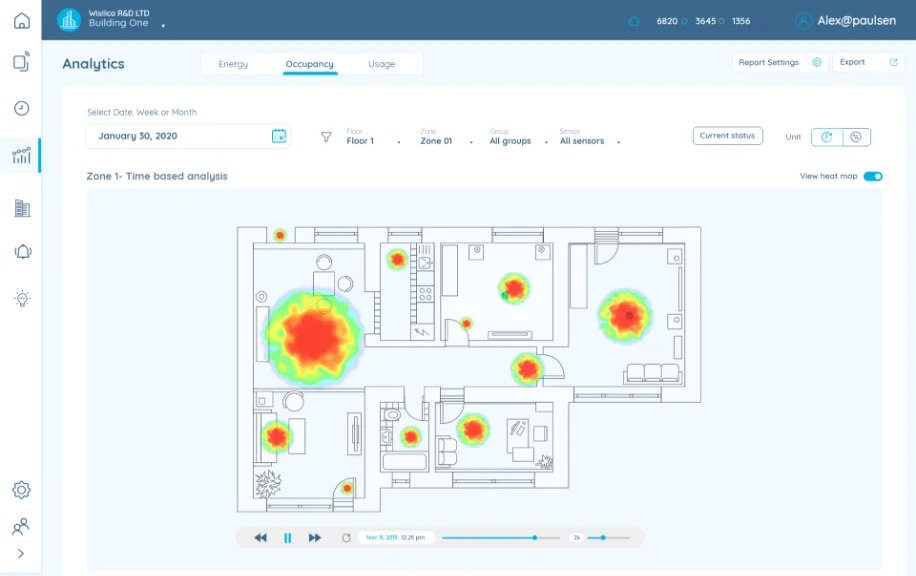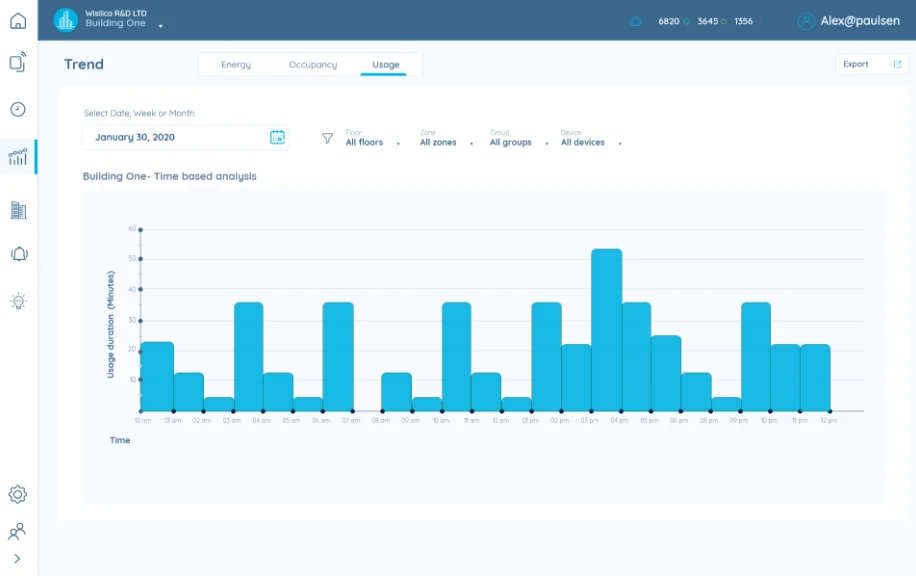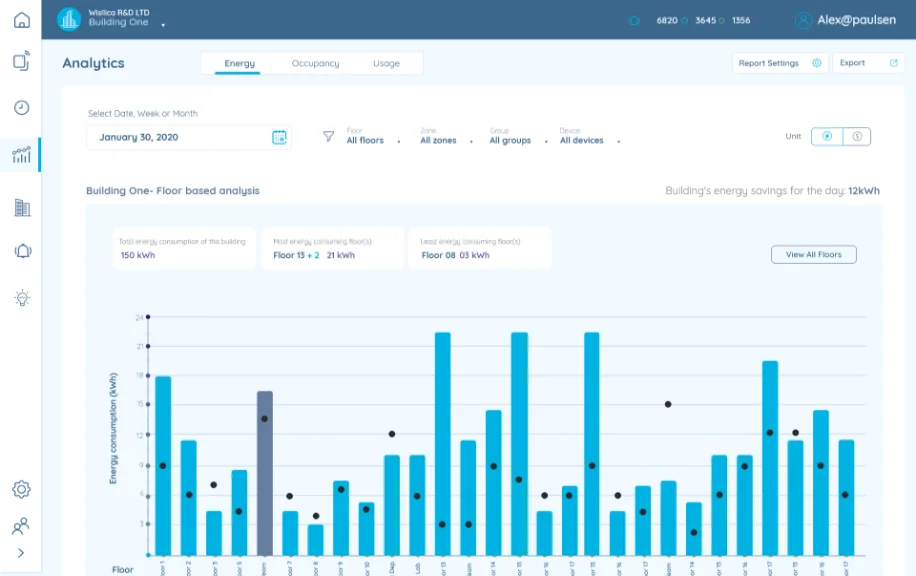 Optimize and improve continually
With comprehensive reports, Lumos controls helps you to monitor how your lighting network is performing. You will get actionable insights which will help you in continually improve and optimize of your lighting network.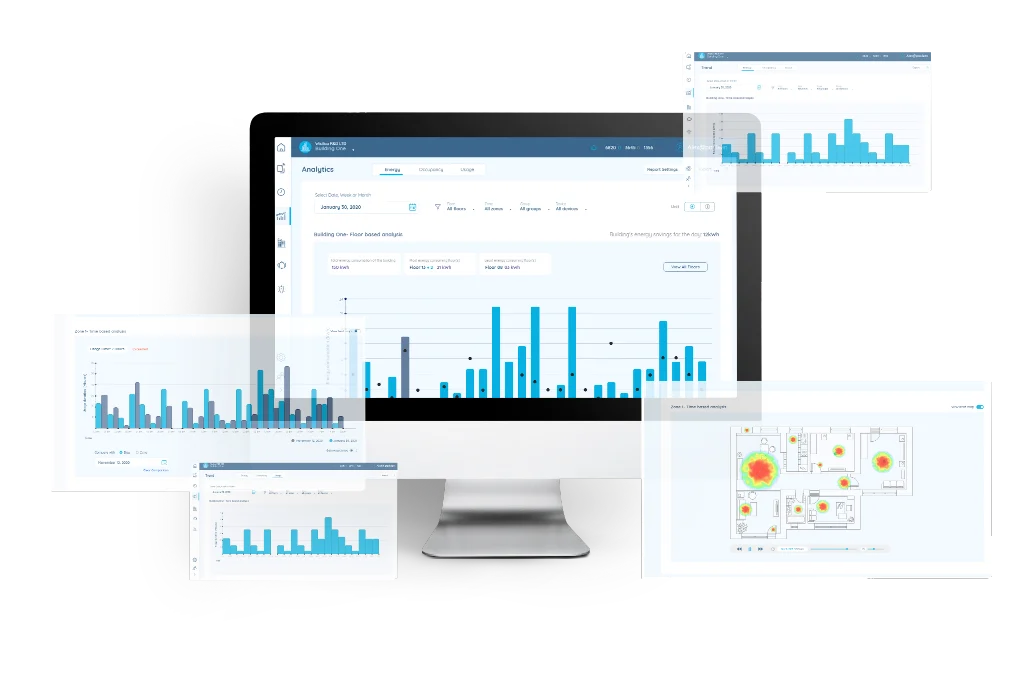 Covers 3 critical aspects
Reports helps you remain up-to-date with three critical aspects of the lighting network-power consumption, occupancy patterns and device usage.
There are two ways in which Lumos controls gives you data. Trend offers you a quick glance with regards to what's happening while Analytics give you more insightful data.
Understand energy consumption better
Measure, track and reports estimated & real energy usage over time. Energy analytics delivers you granular level of energy consumption data. You would be able to easily identify which floor, zone, group or device is consuming more energy. Understand occupants' preferences and consumption patterns. You would also be able to get a quick glance of how much money you are saving.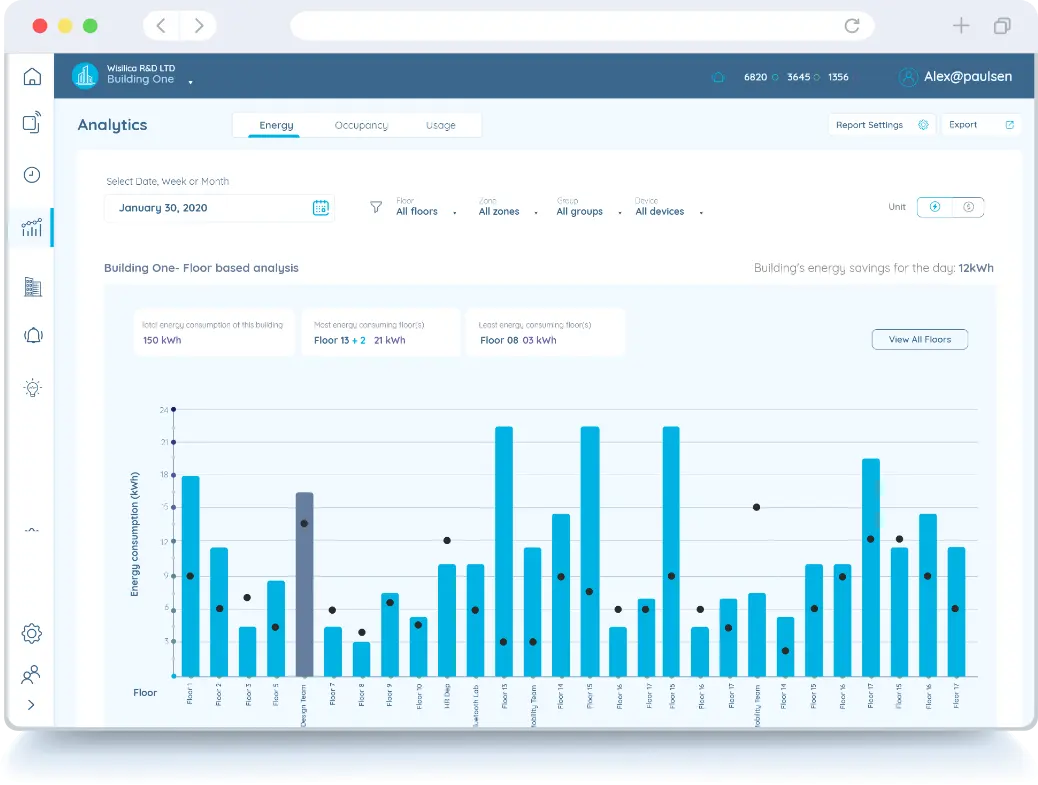 Unravel occupancy patterns
This will give you a clear picture on the occupancy patterns of a building. You would be able to use this data for adopting occupancy-based lighting controls to maximize energy savings or scheduling maintenances.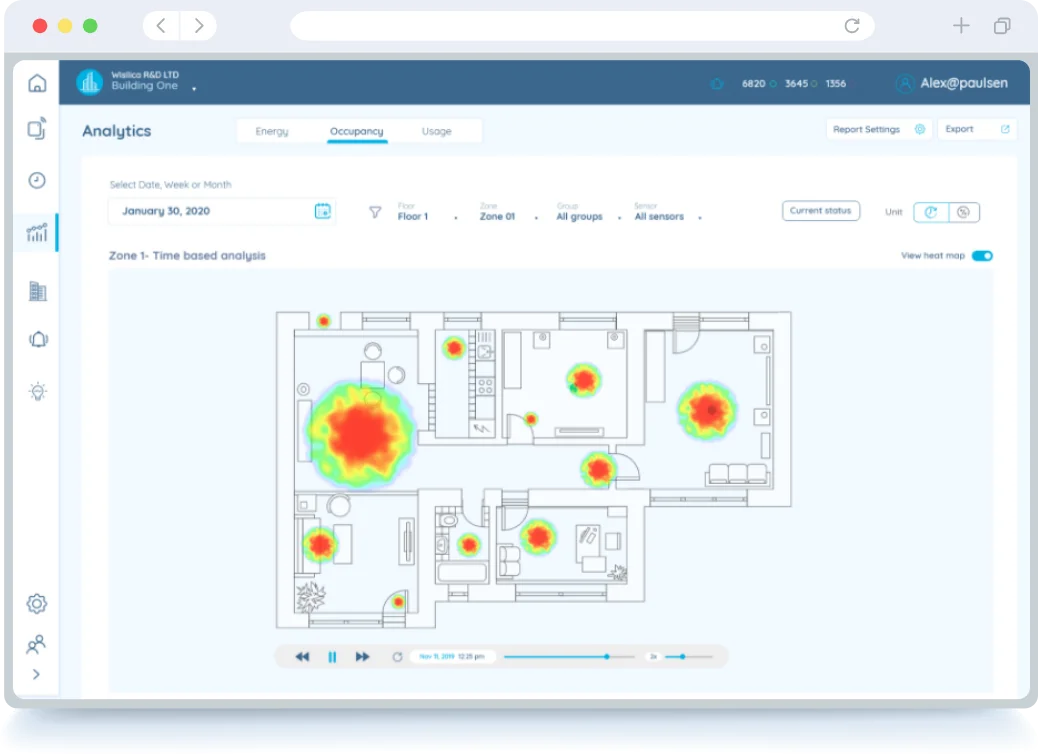 Uncover usage trends
This helps you in accurately monitoring the usage duration of devices within the network. Easily figure out the floors, zones, groups or devices with maximum usage. Understand the device utilization patterns and user preferences.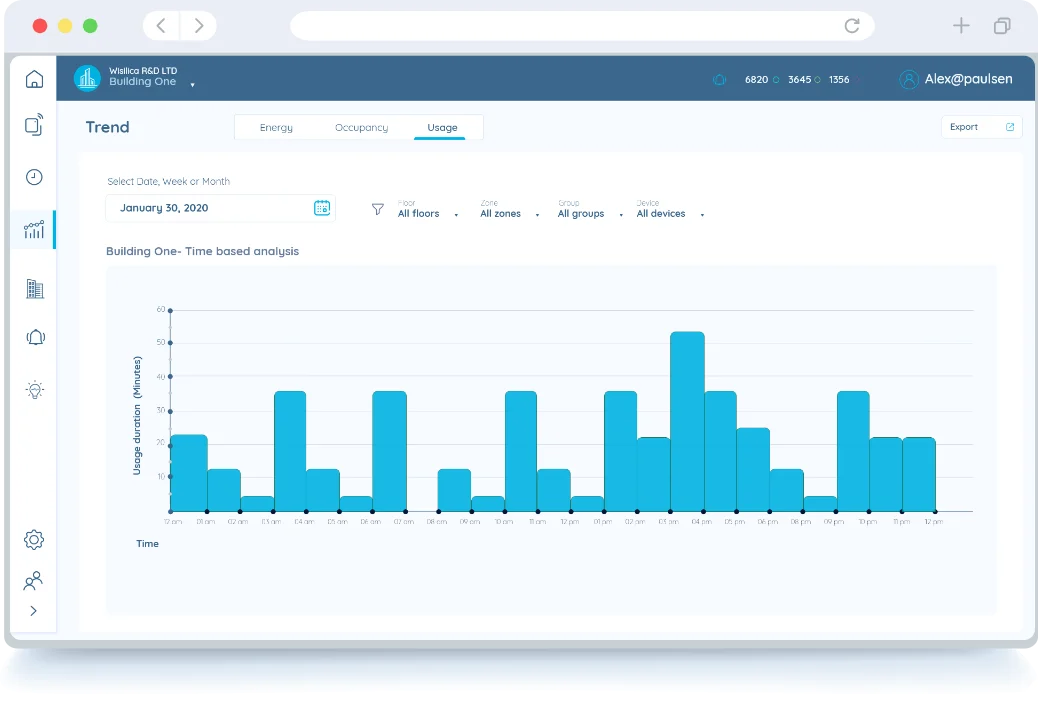 Need to meet sustainability goals with ease?
Feel free to connect!