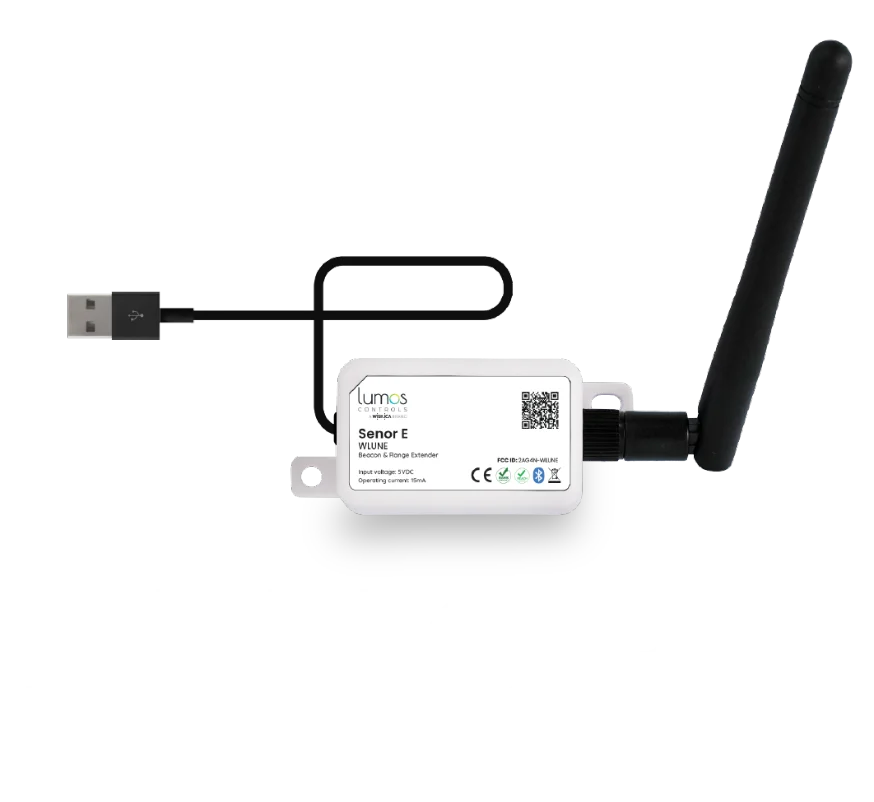 Strengthens Lighting Network Range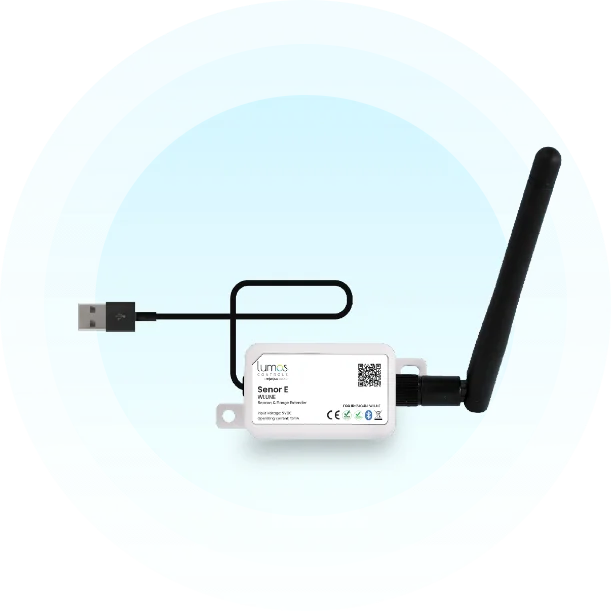 A USB-powered Wireless Device
to Extend the Coverage of Your
BLE Mesh Network
Senor E is a bi-directional communication device that can be positioned at various locations throughout the BLE Mesh network to extend its coverage. This USB-powered BLE5.2-based device also supports beacons and uses an external stick antenna for better communication.
Need more Information?
Increases lighting
network range
Lumos Controls repeater allows the wireless range expansion of the smart lighting network for the whole enterprise.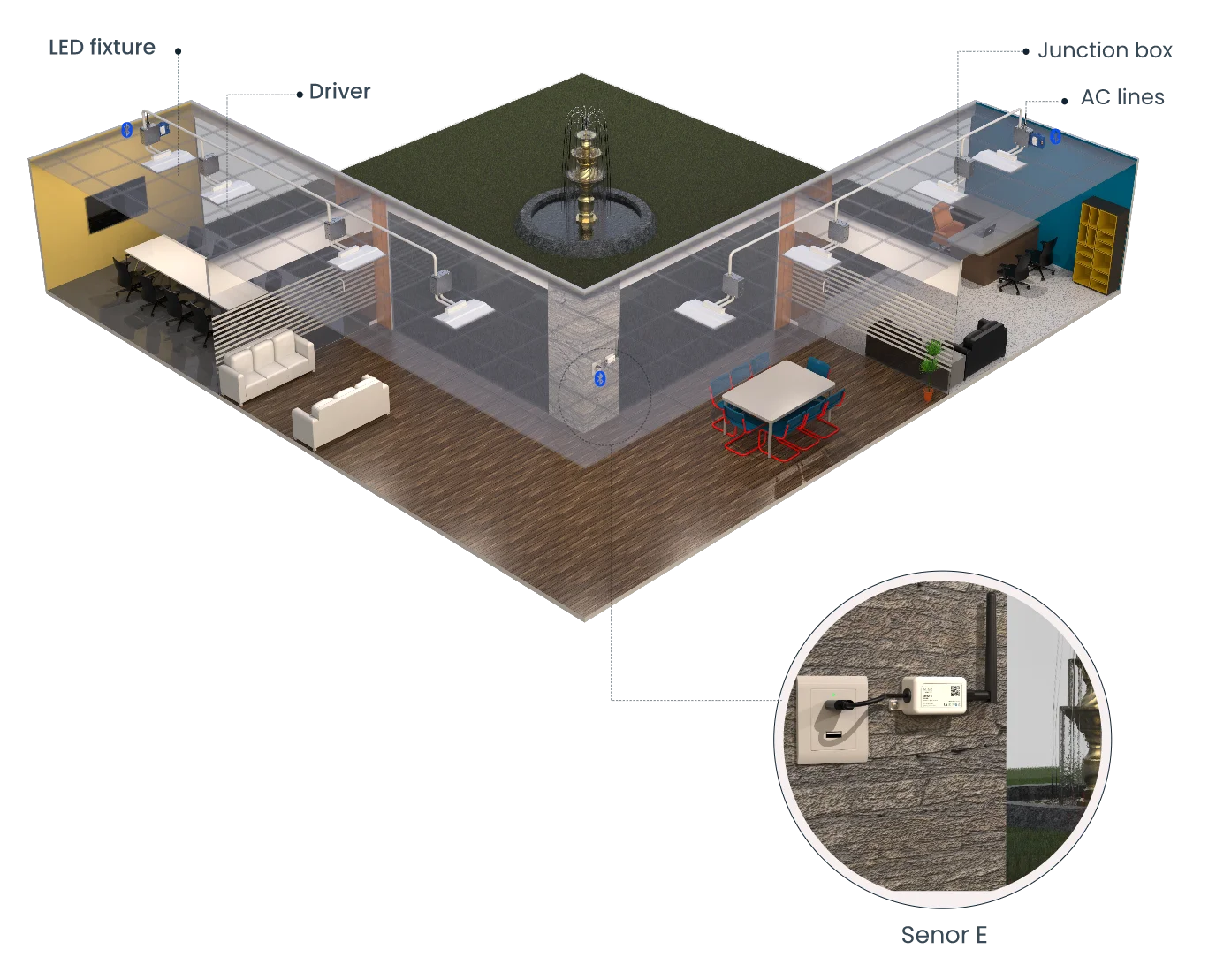 Act as a  
Beacon
The device also acts as beacon for many uses cases like location-based services.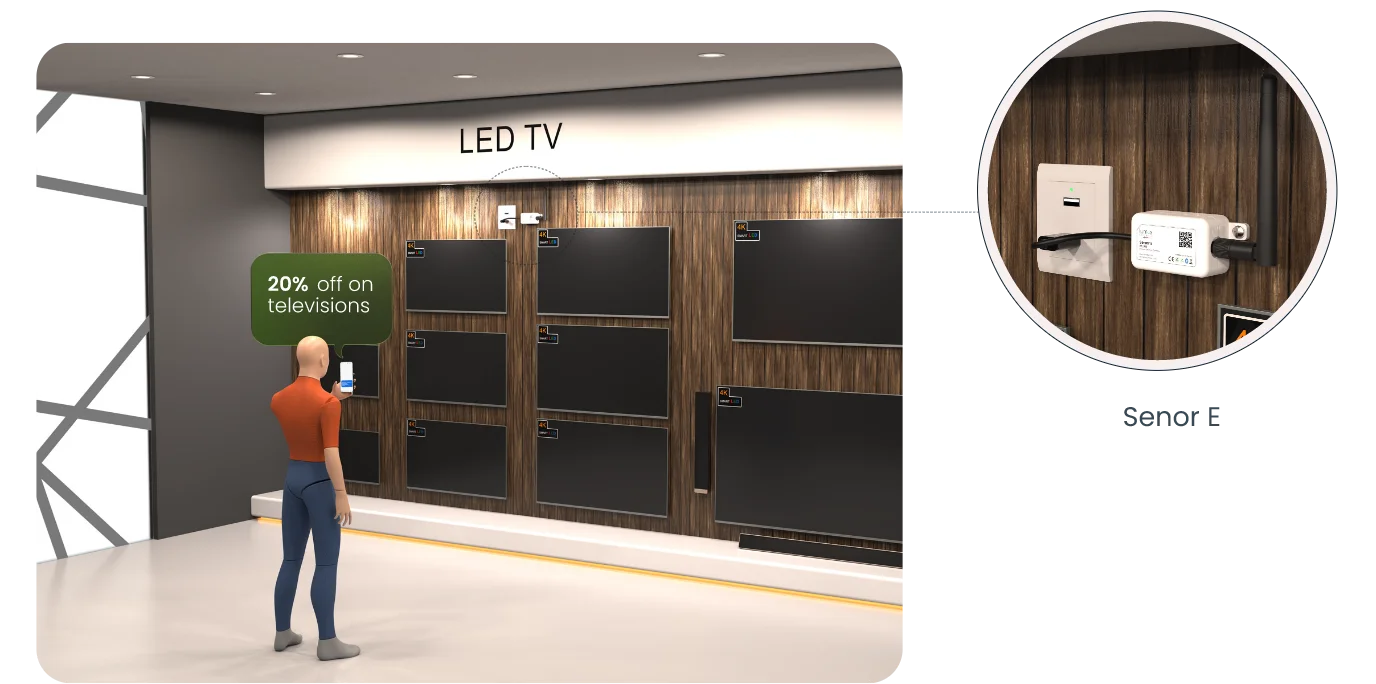 Additional
Features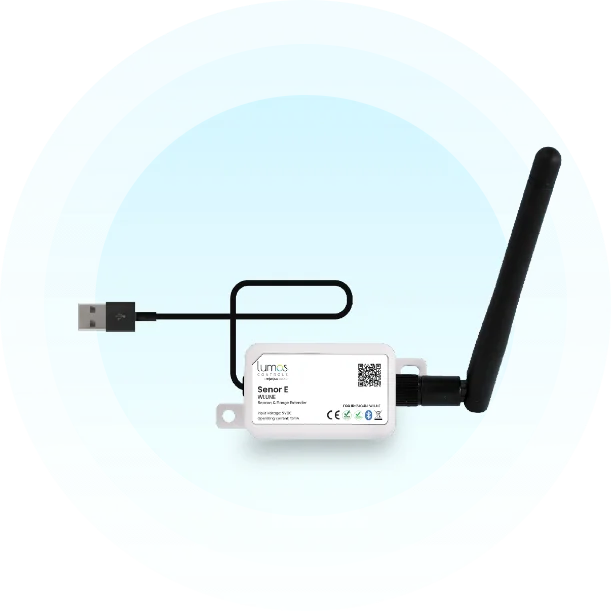 ■

WiFi Standard: 802.11 b/g/n modes

■

Input Voltage: 5V

■

Input current: 10-33mA

■

Antenna: Stick or 600mm wire antenna

■

Device Dimension: 66.7x 29.2x 22.4 mm (2.56 x 1.15 x 0.9in)

■

Operating Temp:0 to 50ºC

■

Power Unit powered by a USB type A adapter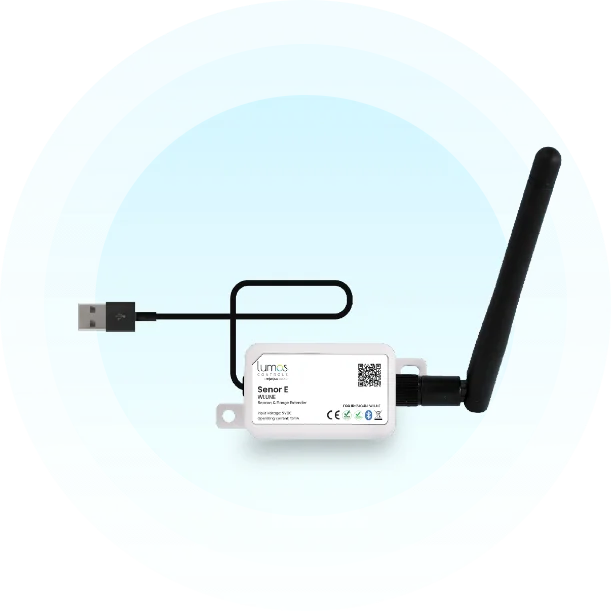 ■

AES 128 encryption and decryption support

■

Edge processing capability Supports TPM(Trusted Platform Module) and digitaly signed binary firmware files

■

Supports WiFi security modes WPA/WPA2

■

Supports OTA updates from cloud

■

Ensure safety at device level using 4-digit security code

■

Energy reports using device power settings
Ideal for
Indoor Space Such as
Want a live experience?

Get to know Senor E in detail by talking to our lighting experts. Get a personalized demo session to get all your queries answered.