Lumos Controls and NuLumenTek Announce Partnership to Bring Innovative Lighting Solutions to the Market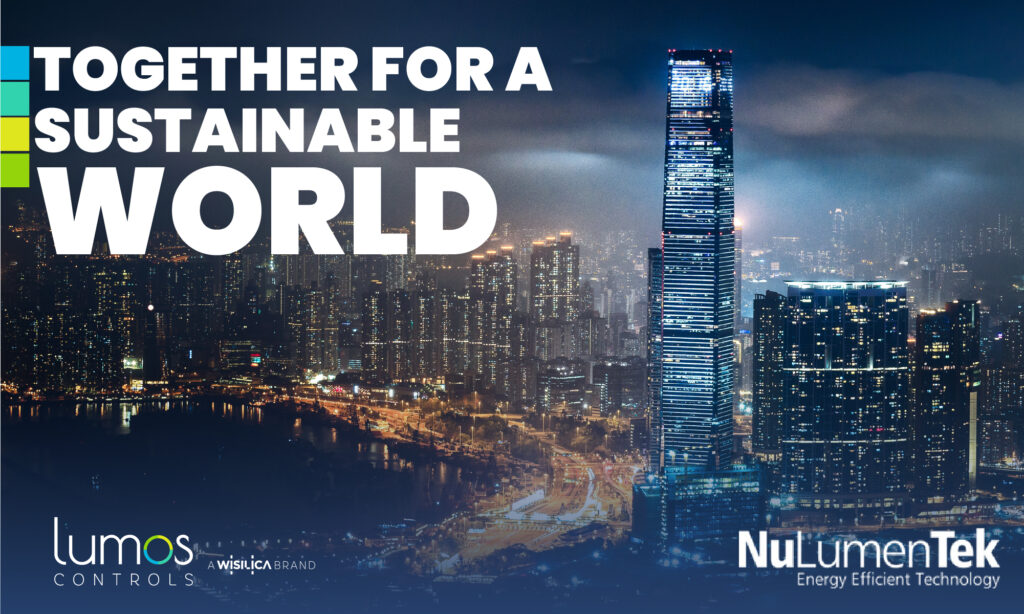 With this partnership, customers in the UK, Ireland, and the Middle East will have access to advanced and energy-efficient lighting solutions.
Lake Forest, California, March 1, 2023 – Lumos Controls, the smart lighting control solution from WiSilica, and NuLumenTek, a leading lighting technology company, are pleased to announce their new partnership. This partnership will enable the two companies to work on creating smart lighting projects that meet the evolving needs of buildings. NuLumenTek will specify , import and distribute Lumos's advanced lighting control solutions in projects they cater to in the region .
"We are excited to join forces with NuLumenTek," said Vivek Pramod, Senior Vice President & GM – Smart Controls, WiSilica. "Their technology is highly advanced, and they are passionate about reducing the energy footprint generated by lighting. We are confident that our partnership will offer a lighting control solution that exceed customer's expectations," he concluded.
By combining Lumos Control's smart lighting control solution and NuLumenTek's focus on energy efficiency and sustainability, customers can reduce their environmental impact and save money on energy bills.
"We are thrilled to partner with Lumos Controls, a company that shares our values of sustainability and innovation," said Jim Healy, Managing Director of NuLumenTek. "Our products are designed to be energy-efficient. We believe that our collaboration with Lumos Controls will be instrumental in helping us bring these benefits to more customers." 
Together, Lumos Controls and NuLumenTek aim to drive the evolution of the lighting industry and promote sustainability, energy efficiency, and technological advancement in lighting solutions.
About Lumos Controls
Lumos Controls is a smart controls solution from WiSilica, the leading IoT platform and solutions provider. Built on an IoT platform (ARIXA), this solution features the most advanced lighting control devices, intuitive interfaces, and versatile edge/cloud comp uting that are brought together to build an intelligent lighting network that's future-ready for smart enterprises. Lumos Controls is on a mission to unlock the extraordinary potential of light and give lighting controls a life of its own and beyond.     
For insights on lighting innovations, visit Lumos Controls resource page
About NuLumenTek
NuLumenTek is a solutions provider delivering engineered solutions to support companies transition to energy efficient and sustainable technology. Founded in 2012, they specialize in retrofit and the development of low-energy lighting solutions for commercial settings, including high-end premium lighting architecture. With offices in Ireland, the UK, Dubai, Abu Dhabi, Riyadh and Jeddah, their team of engineers, architects, designers, and creatives are passionate about reducing the energy footprint generated by lighting and delivering sustainable designs that are elegant to their situation. 
Media Contact:
Gokul Ravindran
WiSilica Inc
20321 Lake Forest Dr. D6,
Lake Forest,
California 92630, USA.