Lumos Controls partners with Altern Limited to promote simplest lighting control solutions.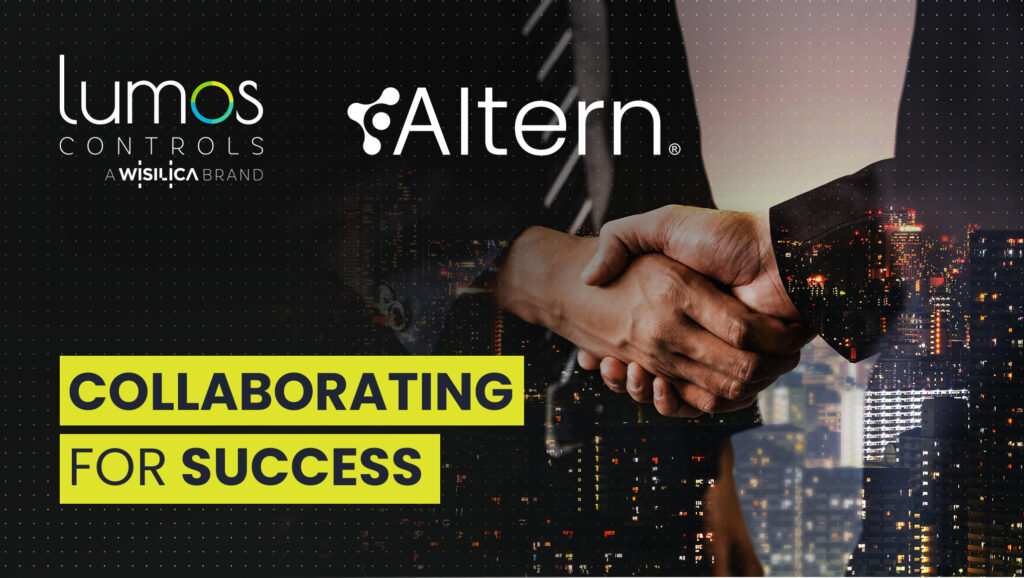 Lumos Controls extended lighting controls portfolio and Altern's expertise in sustainable solutions will strengthen smart lighting projects for commercial spaces in Malta and surrounding regions in Europe
Lake Forest, California March 22, 2023: Lumos Controls, the smart lighting control solution from WiSilica, and Altern Limited, a company promoting sustainable and renewable solutions, are partnering to bring innovative lighting solutions to the market.
This strategic partnership will enable Altern to provide their clients with advanced lighting solutions that are cost-effective and can be easily implemented. On the other hand, this collaboration will help Lumos Controls to expand their smart controls solutions to commercial lighting and smart building projects in Malta and nearby regions.
"At Lumos Controls, we are committed to reducing energy consumption and improving carbon footprint, and this partnership will help us achieve that goal. By providing our simple and intelligent lighting controls to Altern's clients, we can contribute towards a more sustainable future" said Vivek Pramod, Senior Vice President & GM – Smart Controls, WiSilica.
"We are excited to partner with Lumos Controls and bring their award-winning, simplified lighting control solutions to our clients. This partnership will enable us to better meet the growing demands of the building industry and contribute to a more sustainable future" said Matthew Spiteri, Managing Director, Altern Limited.
About Lumos Controls
Lumos Controls is a smart controls solution from WiSilica, the leading IoT platform and solutions provider. Built on an IoT platform (ARIXA), this solution features the most advanced lighting control devices, intuitive interfaces, and versatile edge/cloud computing that are brought together to build an intelligent lighting network that's future-ready for smart enterprises. Lumos Controls is on a mission to unlock the extraordinary potential of light and give lighting controls a life of its own and beyond.
For insights on lighting innovations, visit Lumos Controls resource page
About Altern Limited
Founded in 2008, Altern is a company dedicated to addressing energy-related issues. Its primary objective is to promote cost-effective measures that can be easily implemented, leading to immediate improvements in the dependence on conventional sources of energy.
With expertise in the sustainable energy sector, Altern offers a range of services including Energy Auditing, Energy Management, Solar Energy, Energy Storage, LED Lighting, Electromobility, and Combined Heat and Power. The team comprises highly skilled engineers and technicians who work to leverage the current environmental momentum to disseminate information and provide solutions related to environmental sustainability.
For more information, visit: https://altern.mt/ 
Media contact
Lumos Controls
Dikshik Pallathur
WiSilica Inc
20321 Lake Forest Dr. D6,
Lake Forest,
California 92630, USA.
Altern Limited
Matthew Spiteri
Altern Limited
Malta
+356 2367 8900