WiSilica and Gavex Sales Ltd announce partnership to promote Wireless Lighting Controls in Southern Ontario, Canada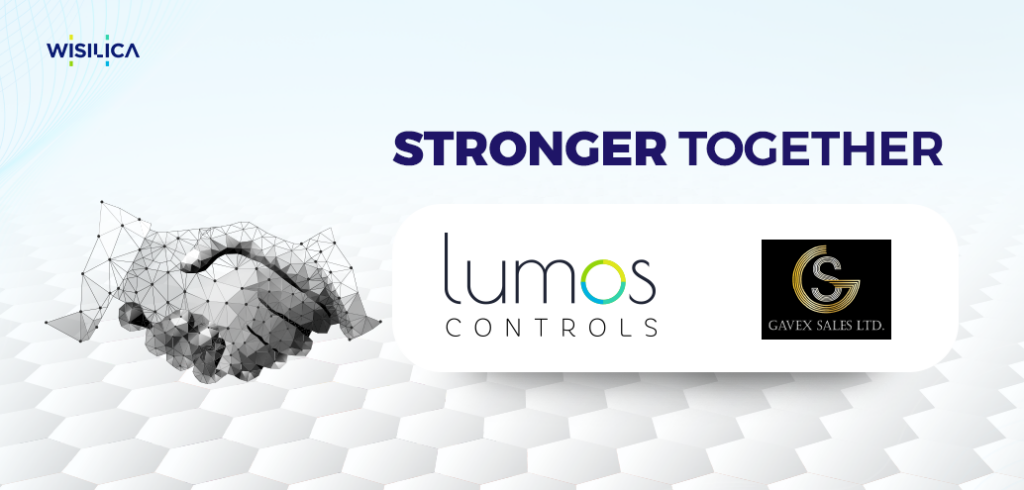 Laguna Hills, California, Jan 19, 2021 – WiSilica, the world-class provider of Intelligent Wireless Lighting controls, and Gavex Sales Ltd, the leading sales agency representing top lighting industry manufacturers, are entering into a new partnership to represent WiSilica's line of wireless lighting controls – Lumos Controls.
The partnership will allow faster access to wireless lighting controls for the building community of distributors, contractors, engineers, specifiers in Southern Ontario, Canada.
"We are excited about our new partnership with Gavex Sales. With their rich experience in commercial and institutional applications, they are rightly placed to educate Lighting distributors, contractors, specifiers on WiSilica's high-quality wireless lighting controls. Their commitment to customer service, in-depth knowledge about a project's unique lighting control needs is to be commended, and with our IoT based lighting controls, they will be able to offer easy to use, innovative lighting control solution in their market. ", says Suresh Singamsetty, CEO of WiSilica.
WiSilica pioneered the world's first location-aware IoT platform that powers a wide range of applications. WiSilica is known for creating scalable, secured, and easily manageable lighting systems. They provide control devices and intuitive apps to develop an energy-efficient and code-compliant ecosystem for a wide range of commercial applications effortlessly.
"We are excited to educate and promote WiSilica because they are the right wireless solutions that work well for retrofits and new constructions. Their lighting controls are quite innovative and have a proven track record of creating energy-efficient environments quickly. Their solutions are interoperable and scalable, making it a perfect choice for customers to build a highly flexible ecosystem that can be managed conveniently. We are delighted to enter into this partnership that will help both the companies expand faster, ensuring customer satisfaction as a priority", says Michael May, President, Gavex Sales Ltd.
About WiSilica
WiSilica is a smart environment IoT platform and solutions provider that bridges objects, locations, and people in real-time. ARIXA, WiSilica's location-aware IoT platform provides complete cloud-to-device solutions for intelligent wireless controls (LUMOS) and real-time location solutions (TRAK). The company also provides customized end-to-end IoT solutions (ORION) to OEMs developing new smart solutions. WiSilica with its expanding partnerships with global tier1 companies is committed to extending its leadership in human-centric lighting, energy efficiency, space management, and AI-powered analytics. For more information: wisilica.com
About Gavex Sales Ltd
Gavex Sales Ltd is a Sales Agency backed by many years of Lighting and Project experience representing top manufacturers in the lighting industry. The company aims to provide a specification agency's knowledge and abilities while still providing a hands-on level of service to assist the distributor and contractor.
Media Contact:
Vivek Pramod
WiSilica Inc.
23282 Mill Creek Dr #340,
Laguna Hills,
CA 92653, USA
pr@wisilica.com