WiSilica Announces Partnership with leading supplier of lighting and electrical solutions from Atlanta, GA, USA.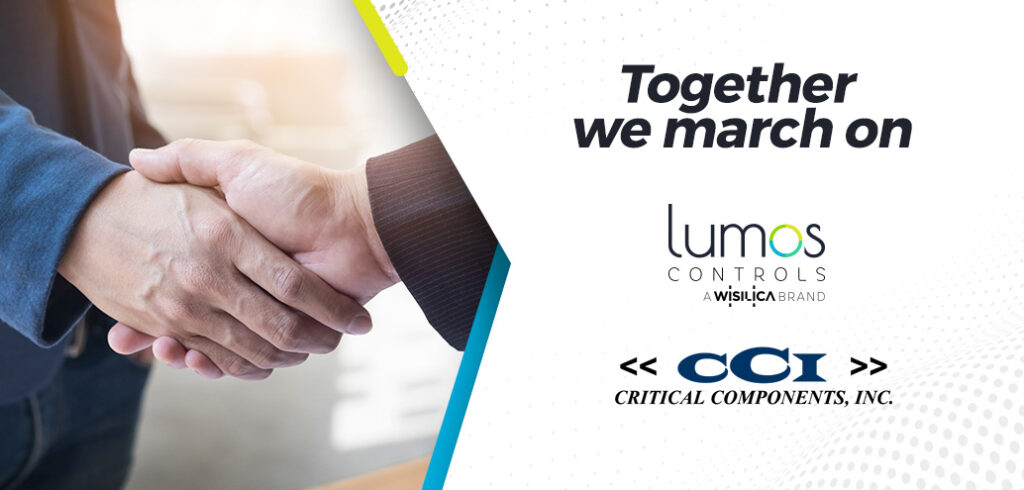 Critical Components will promote and sell WiSilica's line of Wireless Lighting Controls in the state of Georgia, USA.
Laguna Hills, California – September 1, 2021: WiSilica, the leading IoT platform and solutions provider, joined hands with Critical Components, a leading provider of critical power, mechanical, and lighting infrastructure solutions, to promote and sell wide range of smart lighting products offered by Lumos Controls. This partnership will allow Critical Components to deliver streamlined experiences in human-centric lighting and wireless controls for commercial spaces in the state of Georgia.
"At WiSilica we believe in creating quality intelligent lighting controls that offers a complete end to end solution for contractors, specifiers and building owners. However, we also understand that it takes regional support to reach out to the potential building communities and assist them in successfully completing their smart building projects. Our strong alliance with Critical Components will be a pathway for us in executing our mission in the state of Georgia",- says Suresh Singamsetty CEO, WiSilica
"We are pleased to partner with WiSilica. Their wireless lighting control devices and sensors complement our existing products and we look forward to a long, successful relationship." said Zack Miller, Sales Team Head, Critical Components.
About WiSilica     
WiSilica is a smart environment IoT platform and solutions provider that bridges objects, locations, and people in real-time. ARIXA, WiSilica's location-aware IoT platform, provides complete cloud-to-device solutions for intelligent wireless controls (LUMOS CONTROLS) and real-time location solutions (TRAK). The company also offers customized end-to-end IoT solutions (ORION) to OEMs developing new smart solutions. WiSilica, with its expanding partnerships with global tier1 companies, is committed to extending its leadership in human-centric lighting, energy efficiency, space management, and AI-powered analytics. For more information: wisilica.com.   
About Critical Component
CCI is the premier provider of critical power, mechanical, and lighting infrastructure solutions for mission critical facilities throughout the Southeast, with offices in GA, FL, AL, TN, NC, SC & VA. From hyperscale data centers to edge computing locations to any size commercial office, we have the experience, expertise, and product selection to fit your company's needs. We represent superior products, provide the highest level of customer service, foster long-term relationships with our customers, and adhere to an ethics-based business model making CCI a partner you can count on to provide your business with mission critical, best in class power, mechanical, and lighting solutions.
Media Contact:
Vivek Pramod
WiSilica Inc.
23282 Mill Creek Dr #340,
Laguna Hills,
CA 92653, USA
pr@wisilica.com