A lighting upgrade in less than 24 hours! 
Simple connected lighting controls for faster installation, greater energy savings, and occupant comfort.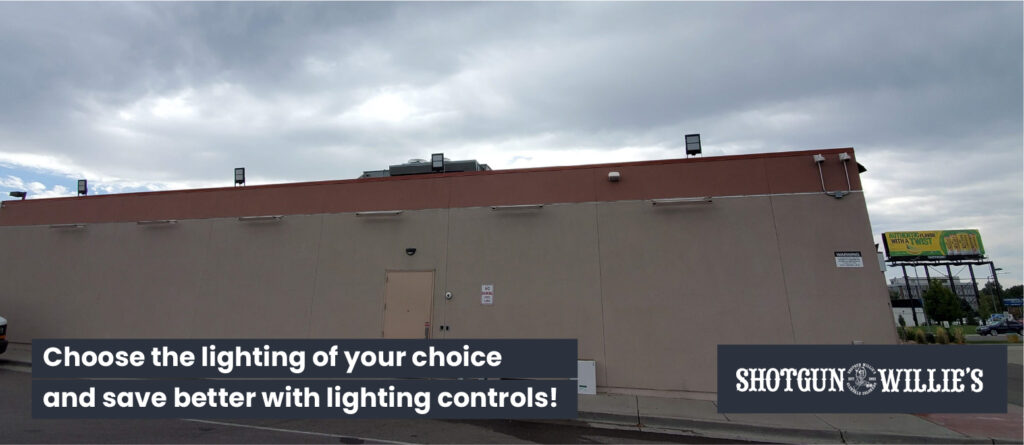 Lighting automation to increase parking area visibility and reduce energy costs.
Shotgun Willie's were worried about the high wattage flood lightings in the rooftop pointing towards the parking area. They knew the electricity bills would go high. We helped them save high on energy consumption.
The whole upgrade from installation to commissioning was completed in three days.
The Result
Greater occupant satisfaction
Super quick installation and commissioning
Reduced energy usage
Step towards sustainability goals
Want to know how we ensured higher customer safety, visibility, increased occupant satisfaction, and lower energy consumption?