Seeing Beyond Light: The Role of AI Video Analytics in Lighting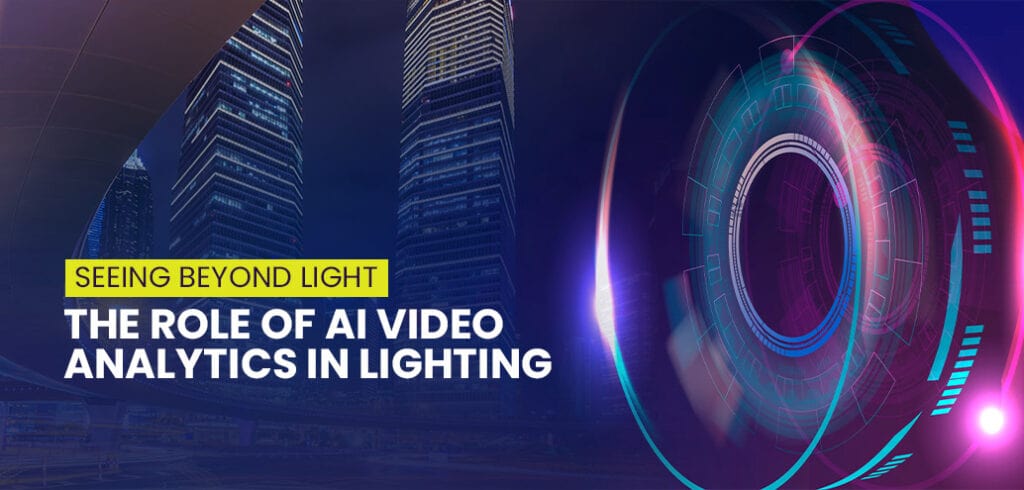 Have you ever wondered how AI video analytics in lighting can make our lives safer, more efficient, and even better for the environment? Lumos Control takes the lead with their Intelligent Lighting Control Ecosystem, integrating AI-Based Video Analytics, and grabbing the prestigious LFI Innovation Award in 2023. Let's delve into this exciting world of intelligent lighting and its potential to revolutionize our lives.
Saving Money, Preserving Resources
First things first, say goodbye to wasting energy and money on lighting in empty spaces! Lumos Controls' AI-based video analytics is intelligence like never before, automatically adjusting lighting based on occupancy, ambience, gestures, and objects. It's much smarter than your existing motion sensor, efficiently harvesting daylight and eliminating false detections. This means you'll enjoy greater savings while preserving precious resources.
New Dimensions to Safety & Security
Safety is of utmost importance, and Lumos Controls knows that too well. In emergencies, our system automates lighting to grab attention and speed up emergency responses. But wait, there's more! It's not just about emergencies; Lumos Controls' video AI has your back with accurate fall detection, real-time threat and suspicious detection, and precision-spotlighting on intruders. Your assets will feel more secure with live monitoring capabilities.

Lighting that Puts Human First
Who wouldn't love lighting that caters to their well-being? Lumos Controls has designed this intelligent lighting system with your circadian rhythm in mind, offering tunable lighting that enhances occupants' well-being and boosts productivity. Say goodbye to ordinary lighting!
Analyze Your Space Utilization in Depth
Efficient space utilization is essential, right? Lumos Controls makes it seamless. By analyzing footfall data, you can save energy in underutilized spaces while keeping high-traffic areas well-lit. This AI lighting system allows for a comprehensive understanding of space utilization patterns through easy people counting.
Optimal Utilization of Assets
Intelligent lighting system is not just limited to lighting. It leverages the power of existing surveillance cameras as smart sensors, extending its capabilities to enhance other building operations. This seamless integration allows you to utilize your surveillance cameras not only for security purposes but also to gather valuable data for optimizing energy usage, space utilization, and overall efficiency, making it a powerful all-in-one solution for your space.
Maximizing Efficiency, Minimizing Infrastructure Costs
Imagine controlling your lighting with just a wave of your hand! The blend of AI and ML makes it possible. This advanced AI video lighting eliminates complex wiring and switches, making your life easier. Plus, it maximizes the potential of camera infrastructure for lighting control and beyond.
Conclusion
So there you have it, lighting professionals! AI-based video analytics in lighting is a game-changer, elevating energy-efficiency, safety, and security measures while prioritizing human-centricity. Lumos Controls' Intelligent Lighting System, powered by AI video analytics, is the dream solution you need to make your spaces smarter, greener, and more user-friendly. Embrace the future of intelligent lighting solutions with Lumos Controls today!