Building Management Systems and Lighting Controls: Why Should You Consider It?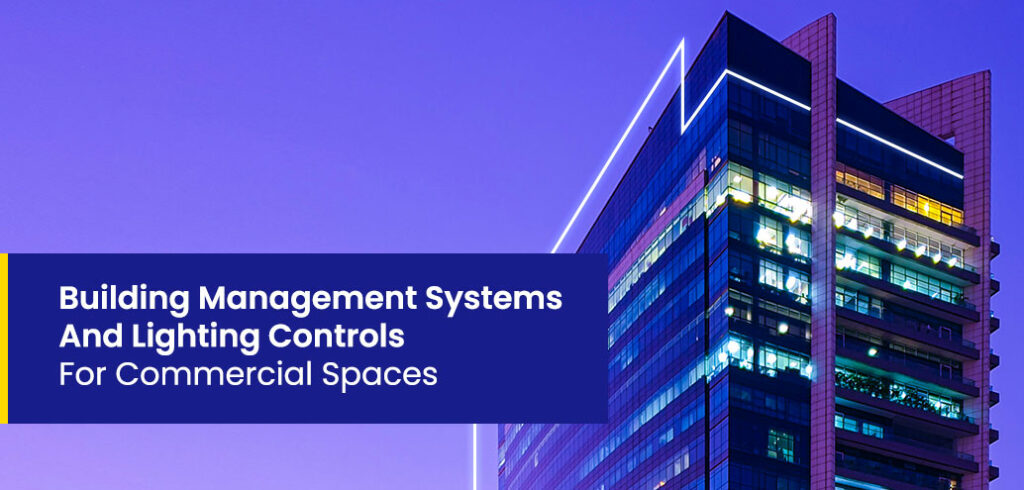 When lighting is integrated with Building Management System numerous benefits awaits. Building management systems (BMS), also referred to as building automation control systems (BACS), are used by the majority of facility managers today to control and monitor building operations. It enables building owners to lower energy expenses and give visitors the highest level of comfort. For some buildings, the lighting system has remained independent of the BMS, which is a missed opportunity. Most facility managers have realised that integrating lighting with Building Management system could save up to 30% annually on lighting expenses through centralised monitoring and convenient control of devices.
Let us discuss why you should integrate lighting network with building management system.
Integrating lighting network with BMS help building owners reap numerous benefits including:
Reduced energy cost
When building management system is integrated with lighting, facility managers get complete control of the building's lighting data. They can monitor the device operation and also optimise the energy usage of lighting and other systems connected to the BMS. This will help them reduce energy usage significantly.
Improved efficiency
BMS improves efficiency of other building components. For ex: BMS can utilise smart sensors for other building operations together with lighting. Integrating lighting control devices with building management system opens news possibilities. Human-centric lighting, daylight harvesting, scheduling, occupancy sensing, scene creation etc. are made easy with BMS, resulting in occupant comfort, productivity, convenience and energy savings.
Reduce operational cost
BMS reduce costs involved in training and maintaining different systems for various aspects of building operations as everything can be done from one system.
Meet Net-zero target
Reducing buildings' environmental impact is a long-term project that requires meticulous measurement and ongoing monitoring. Understanding building operations help to optimise building operations, attain energy efficiency and achieve Net Zero targets.
Interoperability and flexible implementation
Easily integrates with all popular BMS protocols and removes operational dependency by implementing solution on-premises with unique edge computing.
Bottomline
Integrating building management system with lighting controls is unavoidable for an efficient and sustainable commercial space. If you like to know more about how Lumos Controls help you to integrate building management system with lighting controls, click here
Need assistance? Contact us, we are happy to help!