How Lumos Controls is Revolutionizing Lighting Controls in Commercial Spaces?
3min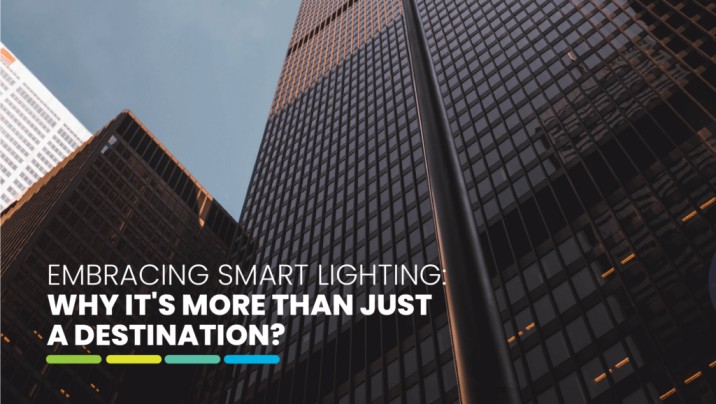 Smart lighting controls offer a convenient and energy-efficient method for managing a lighting system. Unfortunately, they have traditionally been expensive and complex, making them inaccessible for many. However, advancements in lighting control solutions are making smart controls more accessible. Depending upon the requirements, they can choose basic to advanced controls and reap the associated benefits.
This blog explains how we are revolutionizing the smart lighting industry, so you choose the level of smartness you require!


Go Wireless- Begin Simple and Build the Base
Embarking on a smart lighting journey is the first step. Depending on your needs and goals, you can choose the level of features and capabilities for your smart lighting system. Start with manual control and wireless dimming, which involves installing smart switches or dimmers that allow you to adjust the brightness of your lights wirelessly using a mobile phone or remote. Both manual control and wireless dimming can provide many benefits and is a great starting point for your smart lighting journey.
Automate Lighting- Scale up for More Benefits
The next stage is automation.
Automation is one of the key benefits of a smart lighting system. With automation, you can program your lights to turn on and off or adjust the brightness based on certain conditions or triggers. For example, sensors can detect when someone enters or leaves a room and lights turn on or off accordingly. You can also use automation to create lighting scenarios based on the time of day or specific events. Automation can save energy, ensures convenience, and improve safety. To know lighting control strategies in detail, click here.
Analyze Data- Grow Seamlessly with the Power of Data
The use of analytics has further advanced the capabilities of lighting control.
Collecting and analyzing data can be a valuable addition to a smart building. Using a gateway, you can collect data from devices and transmit to a cloud-based platform. This data can be used for better space and energy management, device usage, and emergency and health monitoring.
Be Carbon Zero- Join Hands for Green Building Initiatives
Net-zero buildings are crucial for meeting sustainability goals, and lighting controls can be a valuable tool in this journey. By using automation, presence detection, and manual control, it is possible to save more than 60% of energy, thereby making a significant contribution to green building initiatives.
Expand Beyond Controls
The journey towards sustainability and energy efficiency does not stop with lighting controls. There are many other ways you can use your lighting infrastructure to provide value-added services beyond basic lighting control. An intelligent lighting system can be used for location-based services without installing any additional infrastructure. This improves security, operational efficiency, and workflow through asset tracking, space management, attendance management, and inventory management.
By taking advantage of these capabilities, you can enhance the functionality and value of your lighting system and create a more sustainable and efficient environment.
In conclusion,
Advanced lighting control solutions strive to improve the accessibility and usability of smart controls. The ultimate goal of democratizing lighting controls is to make them more widely available and accessible to a diverse range of applications, ensuring that all can enjoy the benefits of these advanced systems.
Interested to know how Lumos Controls can contribute in your journey towards a sustainable future? Feel free to connect