Color Tuning Technology: When Aesthetics Meets Functionality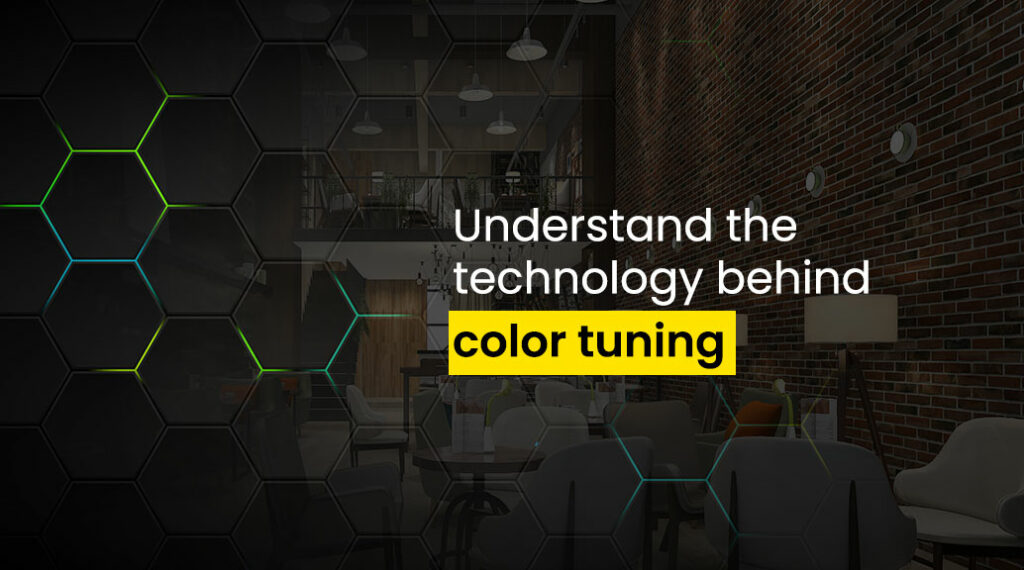 The purpose of light is just illuminating, right? Not exactly. No matter the type of work we do or the space we have been occupied, being well lit is vital! Optimal lighting conditions can potentially enhance productivity, circadian rhythm and provide a more visually pleasing experience for those who exposed. These days, color tuning technology is gaining more traction across healthcare, education, retail and commercial office spaces. You can create a space or environment that meets your needs by adjusting the color temperature to whatever levels you want.
This article explains three major color-tuning technologies and how they apply in different spaces.
To understand the color tuning technology, you must first understand what it is.
What is color tuning technology?
Color tuning is the technique of controlling the color of light any time after installation as per individual preferences or specific application needs. The technology allows to adjust the white correlated color temperature (CCT) of a standard fixture's light output.
What are different types of color tuning?
Majorly there are three predominant color-tuning techniques, and we'll explain how they differ and how they are applicable:
Dim to warm
Replicate the same feeling of traditional incandescent light when dimmed down. The dimming process in incandescent result in filament cooling moving it from white to yellow and then red. This effect is more like sunset, generating a calm ambience within your space.
The correlated color temperature (CCT) varies from 2200K to 3000K
Dim to warm works best in hospitality, restaurants, retail, healthcare, theatre and residential space.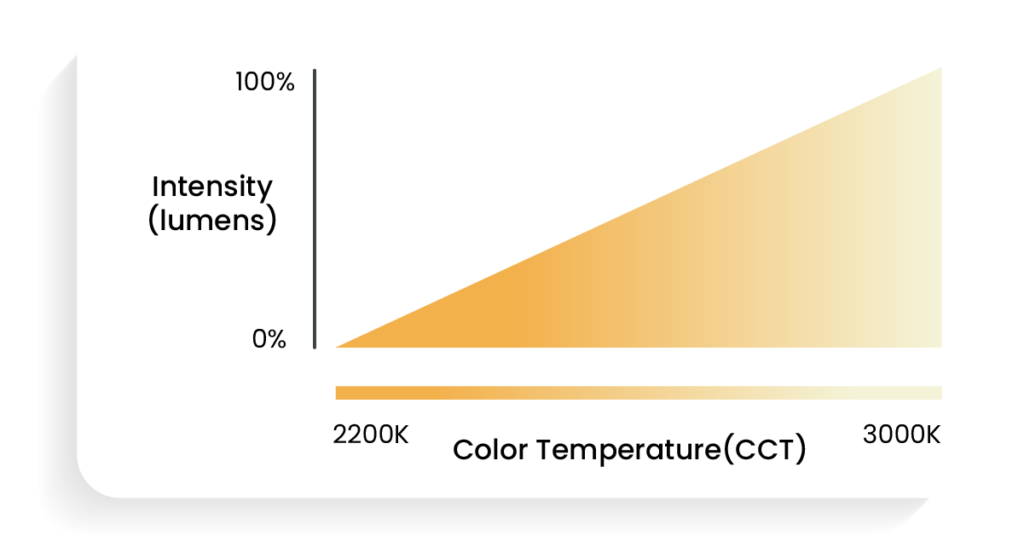 Tunable white
Gives you the flexibility to adjust the correlated color temperature (CCT) of the fixtures according to the occupant's preference or for certain events or application.
Customize your light to warmer or cooler, brighter or dimmer, whenever or whatever you prefer.
Available with 2700K-5000K or 2700K-6500K
Benefits include enhanced well-being, improved productivity, and producing an impactful ambience
Ideal for industrial, medical, and office lighting; also, in museums and art studios.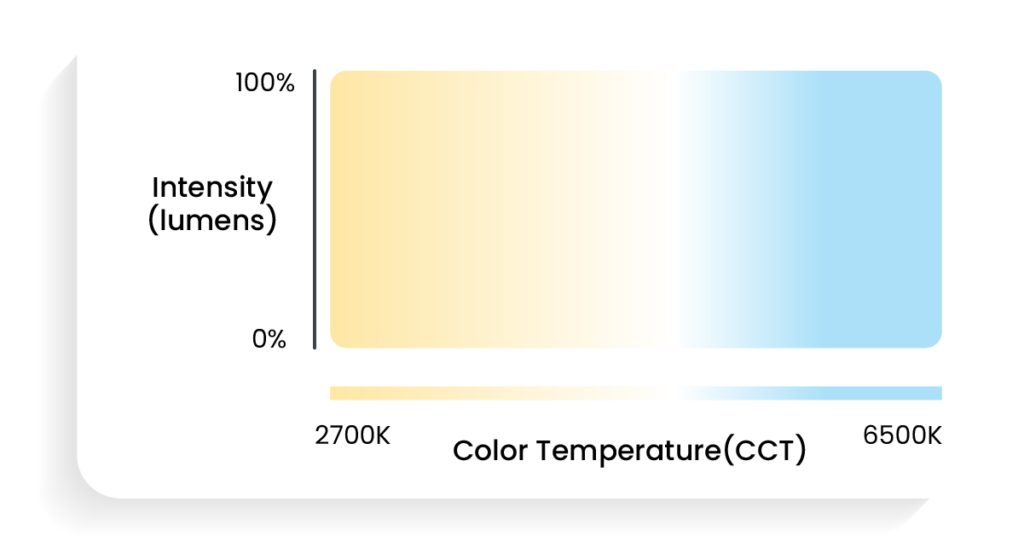 Full color tuning
Red/green/blue or RGB color control
Along with tunable white, the technology creates full range of colors across the spectrum
Full color tuning products are called RGB, RGBA and RGBW
This technology is now widely used in creating theatrical effects and dynamic color change applications in commercial and residential spaces.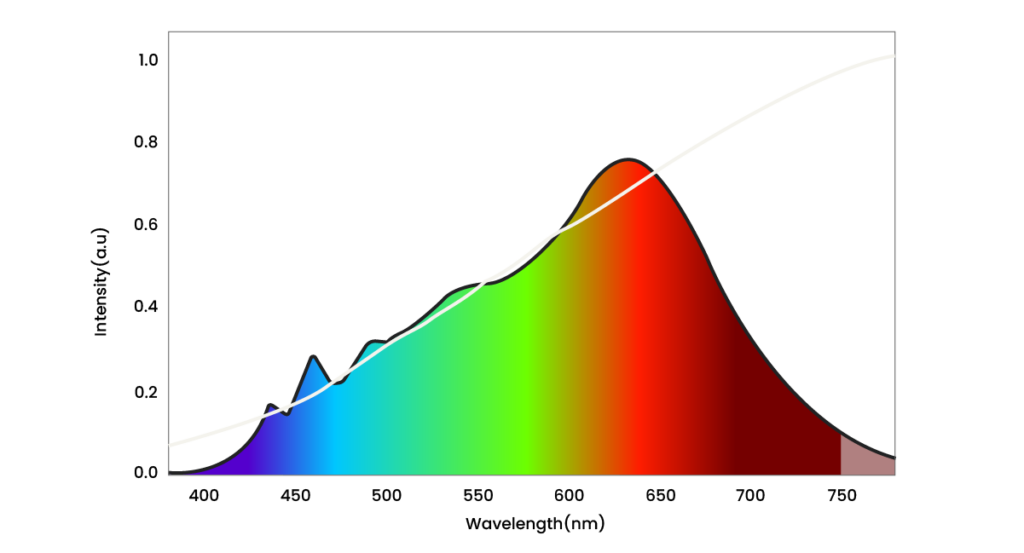 How color tuning enhances different spaces?
Office
Enhance the concentration and focus by tuning the light to white color
Increase coordination among team during meeting or conference by adjusting light to a warmer tone
Vary the light between the areas to use same space for different activities
Classroom
Lighting can be adjusted to warmer colors to increase focus and concentration
Support team building and collaboration using warmer colors
If students want to be relaxed and comfortable, lighting can be adjusted to warm color
Healthcare
Tune the light to white colors to increase productivity of hospital staff
Adjust the light to enhance patient sleep and support their recovery and well-being
Control and adjust the lighting to patients' specific needs so they can have comfortable stay
Industry
Support focus, alertness and productivity by setting lighting to white color
Set lighting to create safer working conditions for your employees.
Adjusting your lights to a warmer color temperature during team discussion or other exercises.
Stay in tune with your lighting requirements
As the requests for controls in lighting increase, color tuning is gaining traction in the lighting control industry. By incorporating color tuning in lighting design strategies, design professionals and facility managers can reap the benefits of having a unique and engaging environment.
Still wondering will color tuning work in your facility? Book an appointment with one of our lighting experts so we can discuss your specific needs and goals.