Don't miss out on these lighting certifications you need to know in Europe.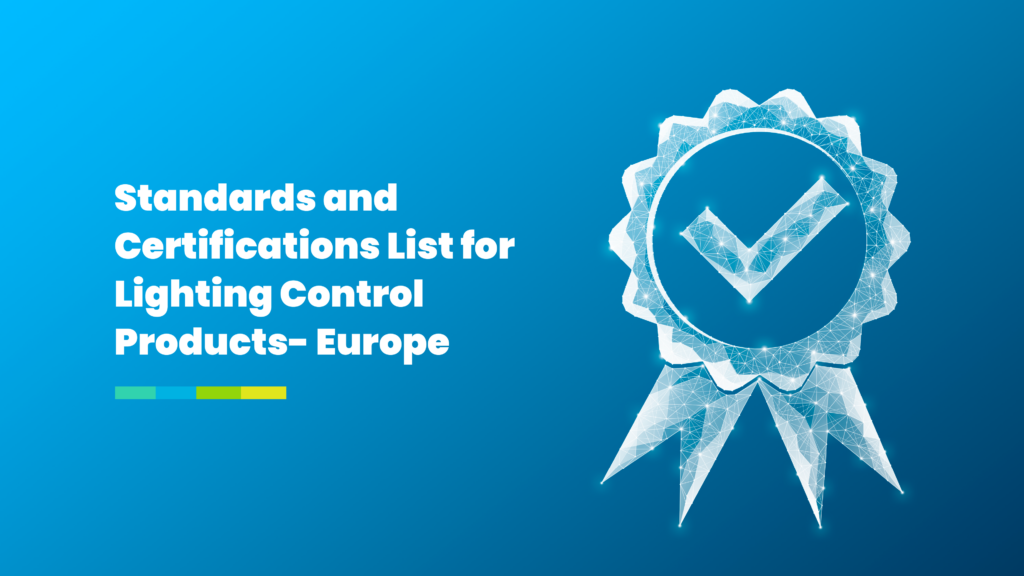 Choosing the right lighting control products can be daunting, especially with the vast number of options available in the market. Plus, you always want to ensure that the products you select are reliable, safe, and meet the necessary standards, right?
In Europe, there are specific certifications and standards in place to ensure that lighting control products adhere to legal requirements while being energy-efficient and environmental friendly.
That's why we're here to give you the inside scoop on some of the essential standards and certifications for lighting control products in Europe, and how they benefit consumers, businesses, and the environment.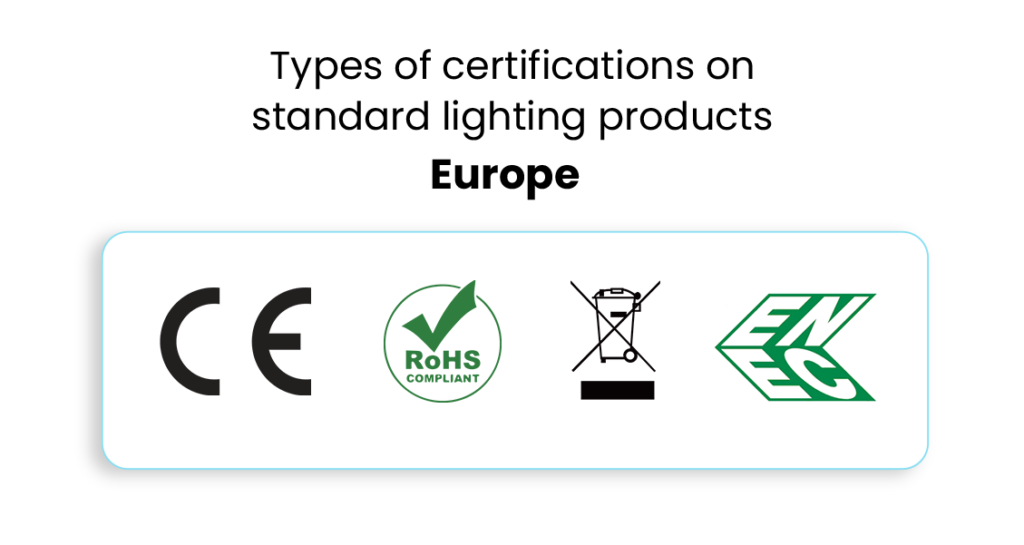 CE certification 
You have probably seen the letters 'CE' on the lighting devices you purchase. Well, it is the abbreviation of European Conformity. The CE marking on the products indicates that the products are safe for sale in the European Union.
It represents that the products comply with the EU standard and essential health, safety, and environment protection requirements. This applies to all products made in the EU, as well as those made outside the EU but intended for sale within it.
This certification guarantees that the products are safe to use and will not cause harm to the environment.
RoHS Certification 
Restriction of Hazardous Substances (RoHS) is an EU-based compliance to safeguard life, property, and environment through quality assurance.
This standard limit the use of dangerous substances in electrical and electronic products like lead, cadmium, mercury, and such harmful substances.
RoHS improves the reliability and efficiency of the product while developing a better relationship between the client and the organization
WEEE 
WEEE is an acronym for Waste Electrical and Electronic Equipment, which refers to all electronic equipment in the European market.
To ensure that electronic products are designed with environmentally safe recycling and recovery in mind, the EU has issued a legal directive on WEEE.
The main goal of this directive is to promote safe and responsible collection, recycling, and recovery procedures for all types of electronic waste. By doing so, the EU aims to minimize the environmental impact of electronic products and reduce the amount of electronic waste that ends up in landfills.
ENEC 
The European Norms Electrical Certification (ENEC) is a certification mark that indicates compliance with European safety standards for electrical products.
It is used to indicate that the product has been tested for safety and it meets the relevant European Union directives and standards. The ENEC mark is commonly found on a variety of electrical products, including lighting fixtures, household appliances, and electronic equipment.
The use of the mark is not mandatory, but it is often seen as a way for manufacturers to demonstrate their commitment to safety and compliance with European Union standards.
Where can I find the certifications listed? 
Product pages
Installation manuals and spec sheets
Product packaging
In summary
The certifications and standards mentioned above are crucial in providing assurance that lighting control products meet necessary requirements and are safe for use. It is vital to look for products that have obtained these certifications and standards, whether you are a lighting industry professional, building owner, or someone interested in energy-efficient lighting solutions. This ensures you get a quality product that meets the essential safety and legal requirements.
If you want to learn more about how our products have achieved certifications, please contact our experts