How to Maximize Lighting Controls ROI with Rebates?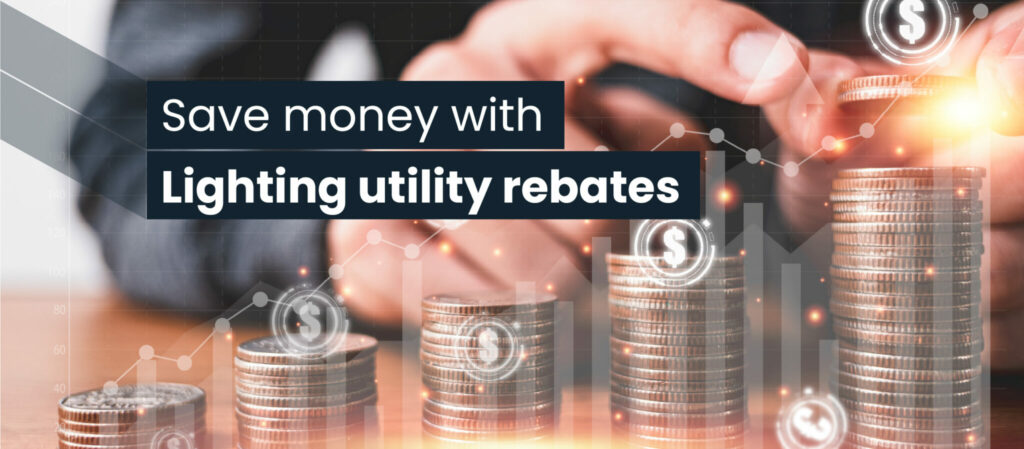 When you help save energy, you get money back! That's why REBATES are out there for your lighting!
Lighting rebates are incentives to encourage business to upgrade to energy-efficient LED lighting. Now its focus has extended to nearly all types of LED products and lighting controls.
Adopting lighting control is a smart choice, but leveraging available rebates to decrease costs further is even smarter!
The result?
Businesses, consumers and utilities can keep money in their wallet while saving energy!
Sounds like a win-win scenario, right?
Let's explore more.
What are rebates?
Utilities design energy rebate programs for consumers to receive cash rebates when installing energy-efficient technology or products. Many utility companies offer rebates as an incentive to commercial customers, thereby avoiding the cost of creating new power plants.
Did you know?
On average, rebates improve a projects payback by 20%.
LED lighting continues to qualify for the commercial lighting rebate program for its energy-saving potential. Most utilities offer rebates for replacement bulbs, linear tube, pin-based (CFL replacement, screw-in hid (corncob) and retrofit kits (1×4, 2×2, 2×4).
Lighting controls and energy saving incentives
Networked lighting controls create massive energy savings for every industry. Utility companies, therefore, find lighting controls valuable for achieving their rebate program.
However, utilities have varying incentive programs depending on the type of lighting controls and that is what we are talking about in this article.
What follows is a table showing different techniques used to control lights along with average rebates per installed product

Above data reveals that rebates remain a strong incentive to incorporate lighting controls into lighting upgrade projects.
Detailed insights on long-term trends are shown in the following graph.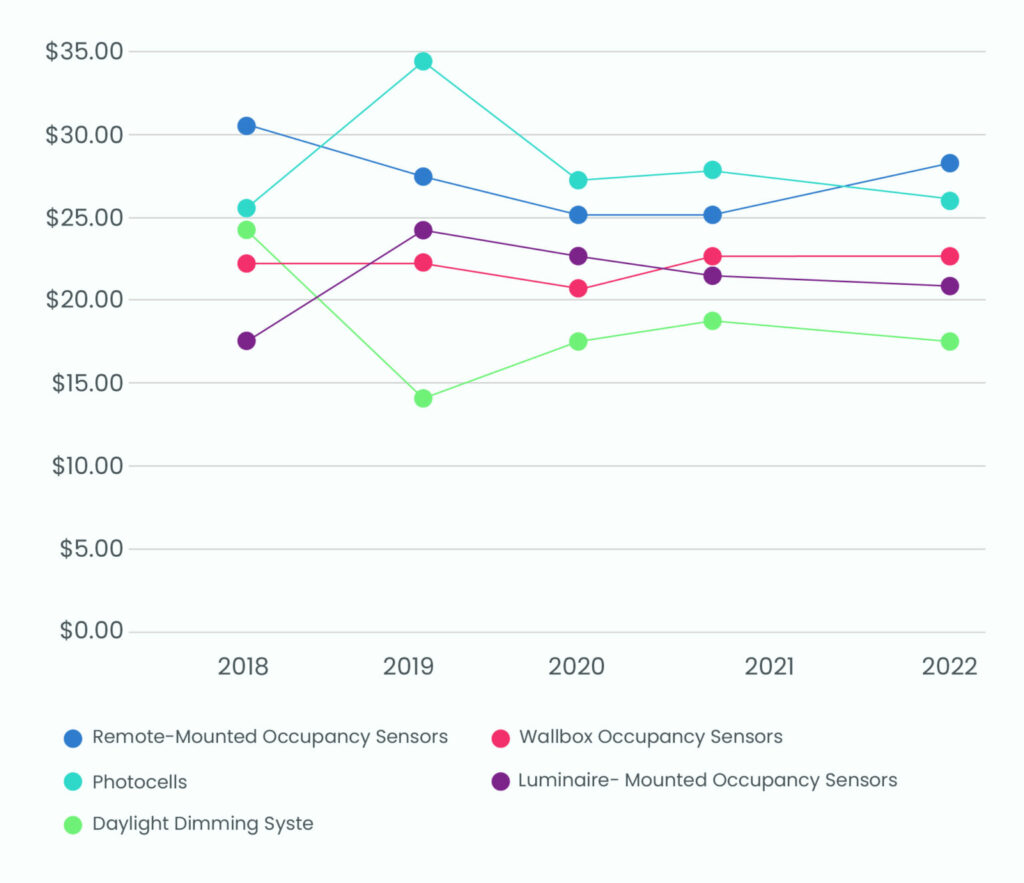 Rebates picture for lighting controls are almost steady from 2020 to 2021 with substantial rebates available for remote-mounted, wallbox, and luminaire-mounted occupancy sensors, photocells and daylight dimming systems
In 2021 only three new programs added incentives for networked lighting controls, meaning utilities are still struggling with how to incentivize the category. However, 35% of all rebate programs mention networked lighting controls in their paperwork, and many other utilities will consider them under 'custom' category.
According to BriteSwitch's RebatePro tool, "between 70 – 85% of rebates require that a product is DLC listed in order to get a rebate."
In 2016, the DLC launched a Qualified Products List for Networked Lighting Controls. After 4 years, the number of programs promoting networked lighting controls grew 16 percent.
Most rebates available for lighting controls are custom, new construction or performance-based rebate programs.
Want to know more on DLC? Click here
What types of lighting controls are incentivized?
Occupancy Sensors (most popular)
Daylighting (most frequent)
Bi-Level (tried and true)
Networked Lighting Control (rising in popularity)
Photocell
Timers
How do the utilities value the incentives?
Depending on the specific rebate program, utilities value the incentives using 4 major approaches:
Fixed
Watts Controlled
Square Footage Controlled
Energy Savings
Fixed: Incentive is a fixed dollar amount. Some utilities may have a minimum requirement for the number of fixtures each sensor can control when offering sensor rebates.
Watts Controlled: here the incentive is calculated based on the number of watts that are controlled by the NLC systems. For instance, $0.08 watts controlled multiplied by 300 watts of fixtures is $24.
Square Footage Controlled: Mainly used in a few daylighting incentives and networked lighting control incentives. This incentive type calculates the square footage of controlled lighting and multiplies that by a value, typically cents. For example, a 40,000 sqft controlled lighting space in a $0.09/sqft program would get a $3600 incentive for the controls.
Custom Energy savings: Calculated based on the energy savings from the NLC system. Typically, this will be either kWh-saved, peak kW-saved or a combination of kWh and peak kW.
Getting the rebate – behind the scenes
We're not saying it will be super-easy because it's certainly not. Identifying a rebate program, preparing the paperwork and going through the audits can be a complicated and lengthy process. Below are the 12 steps that you need to take up in the rebate process.
The Rebate Process
Pre-approval (4-5 weeks)
Installation (8-13 weeks)
Final Rebate Submission (10 – 12 weeks)
Collect technical documents

Calculate energy-savings

Submit rebate paperwork

Schedule pre-inspection where required

Notify program of any changes

Adhere to specific installation
requirements where needed

Ensure the project is finished within the deadline

File extension request if required
Collect invoices and required documents

Prepare & submit final rebate paperwork

Schedule post-inspection where required

Ensure check is issued
Do more with less money
With low initial cost and improved energy savings, rebates are as important as ever for getting lighting projects done in the coming years. In your upcoming projects, make sure to include rebates estimates on proposals you send out to customers. Your expertise on the rebate and incentives is invaluable to business owners and makes you stand out in the market. However, before commencing your next project, it's better to contact your local utility to determine the rebate availability in your area.
Want to get the maximum return from your lighting project? Talk to one of our lighting experts now.