What's New in the Fifth Edition of Networked Lighting Controls (NLC) Technical Requirements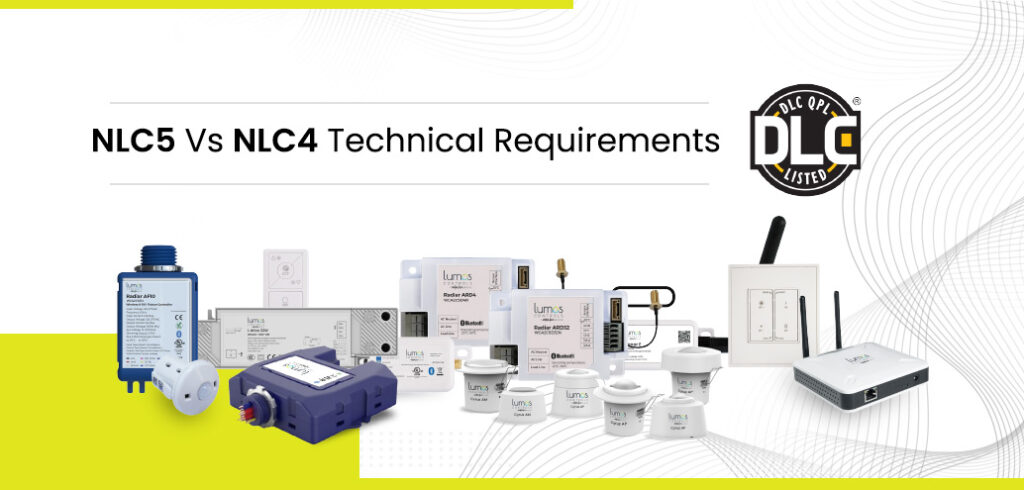 Beyond energy savings, Networked lighting is a pathway to smart use of the building environment and improving
Did you know?
Considering Networked lighting controls to your LED lighting projects can boost energy savings by nearly 50 percent.
But to make these savings a reality, technology requires overcoming a number of obstacles.
The DLC's Networked lighting controls policy has expanded from version 4 to 5 to address some critical issues in the marketplace.
If you are an architect or lighting designer, knowing network lighting control systems updates will help you promote high-quality, energy-efficient lighting for your upcoming projects.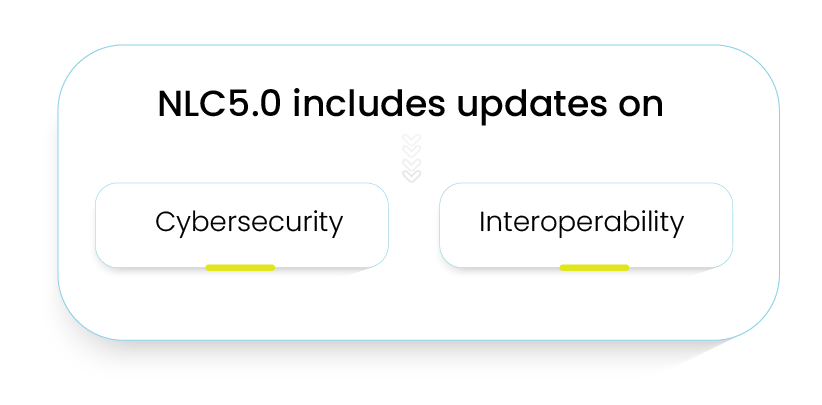 Let's explore each of them in more detail.
DesignLights addresses Cybersecurity
Connected lighting solutions can increase the energy efficiency of buildings, but they must be designed with system security in mind! Flawed security in NLC or such vulnerabilities causes many potential users to hold or delay their adoption of the technology. Therefore, following the correct cybersecurity measures and standards has become more important than ever.
The DLC is taking the next step to ensure approved systems use best-practice standards for cybersecurity, in line with the multi-year cybersecurity plan previously published in versions 3.0 and 4.0.
Cybersecurity is now required and the criteria have been expanded from NLC V4.0 to provide more compliance possibilities. The DLC has identified many cybersecurity standards and services that meet the cybersecurity requirements in the NLC5 Technical Requirements through research and outreach.
As part of continuing efforts to build trust in NLCs, NLC5 requires manufacturers to meet specific cybersecurity standards for inclusion on the QPL.
Following are the cybersecurity standards listed by DLC:
ANSI/UL 2900-1
ANSI/ISA/IEC 62443
SOC 2 (Service Organization Control 2)
ISO 27001
ISO 27017 (with 27001)
FedRAMP
CSA STAR
ioXt
PSA Certified
UL IoT Security Rating (UL 1376)
Cybersecurity Verification Program (CVP) (CSA T200)
Intertek Cyber Assured
DesignLights Consortium Introduces Interoperability as an important asset
Network Interoperability is the uninterrupted exchange of information between two or more building systems and is Network Interoperability is the uninterrupted exchange of information between two or more building systems and is vital to make end-to-end communication possible.
NLC Interoperability explained via 3 distinct use cases:
External Systems Integration
Load Shedding/Demand Response,
Energy Monitoring
External Systems Integration
Occupancy data from luminaires, sensors, controllers, or NLC components is collected through an Application Programming Interface (API) or BMS gateway and is made available to other building systems to improve operational efficiency.
For instance, using real-time occupancy status from NLC occupancy sensors to control heating, ventilation, and air conditioning (HVAC) operation.
Load shedding/demand response
A building adjusts energy consumption in response to a demand response signal or real-time price update from an electric utility.
Earlier, the Demand response has been focused on lowering energy usage during peak hours to reduce stress on the system.
Today, intermittent renewable energy sources create the need for additional "grid services" beyond simply reducing peak demand.
Requires two-way communication where the building shares current and forecasted energy usage patterns with a demand control originator.
For example, real-time dispatching and reporting of lighting energy data between NLCs and another system such as a utility or building energy management system
Energy Monitoring
The NLC collects energy data from lighting systems and is shared with authorized entities over the internet. Utility energy efficiency programs for NLCs, for example, can access the energy data to verify energy savings. For a year, a utility's lighting energy saving program for networked lighting controls requires an NLC to report system-level energy
The NLC reports energy data from lighting systems to authorized entities.
The lighting energy usage can be recorded every 15 minutes and reported at least hourly, daily, monthly, and annually.
Energy-use data can be transmitted to a building control system (if present) and graphically displayed. System shall be able to store data for at least 24 months.
The utility uses the energy data from all program participants to verify the energy performance of individual incentivized systems and also to calculate energy savings.
What is changing?
DLC vision of NLC5 includes:
Energy efficient buildings
Improved market value
Enhanced occupants' comfort
Efficient facility operations
Market adoption and expansion
Saving more on electricity
Compared to NLC4, version 5 reinforces the value of network lighting controls while addressing important issues for market acceptance. The adoption of revised networked lighting controls requirements offers added energy savings potential, increasing customer confidence. The latest version unlocks new energy savings by connecting different systems including External Systems Integration, LS/DR, Energy Monitoring. The new requirements are designed to help usher in new levels of energy efficiency, light quality, and controllability.
Final thoughts
As our technology is evolving into much more advanced and sophisticated systems, the demand for empowering market acceptance and customer confidence increases. Step by step, DLC's Network Lighting Standard reduces barriers to energy efficient lighting control solution, driving commercial enterprises to a sustainable future.
We now know that the latest NLC requirements are the best ones yet – but a code doesn't save energy until it's adopted and enforced at the local level. If you have an NLC system currently listed under Technical Requirements V4, it's high time to update your system to NLC5.
Lumos Controls is now listed on the DesignLights Consortium (DLC) Qualified Products List (QPL) under the category of Networked Lighting Control (NLC) Systems. You view the system listing here.
Please comment your thoughts and feel free to contact us!