Lighting Controls Optimization in Office– A Cakewalk?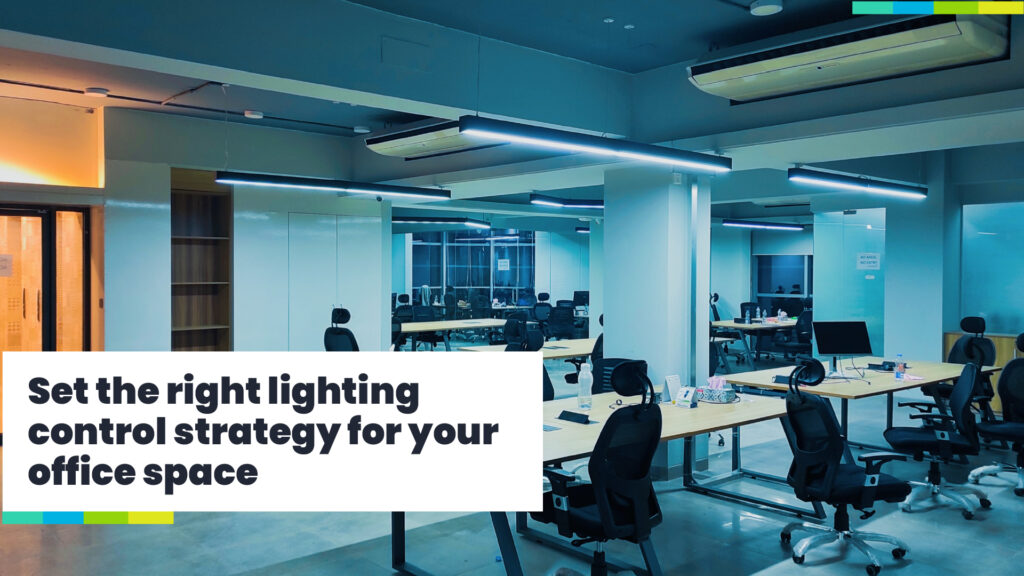 The quality of lighting is an important factor to consider when maintaining a heathier workforce. Perfect lighting controls in office promotes improved productivity and a reduced risk of occupational accidents and health problems. Because of a growing demand to cut energy use, today's lighting controls have evolved beyond just adjusting output and turning lights ON and OFF.
Let us look at some lighting control strategies we recommend to maximize energy savings in office buildings.
Key code requirements
Building energy code requires the following lighting control strategies to achieve compliance for an office space.
Manual control, including dimming
Automate light level via occupancy sensing
Auto OFF via vacancy sensor
Auto receptacle control
Daylight harvesting
Below are lighting control strategies commonly considered for new construction, renovation, and retrofit in today's office spaces:
Manual control
Manually switching lights on and off is the most basic form of lighting controls in office. Manual controls enable occupants to turn lights ON/OFF or to dim the lights based on the visual needs.
Time -scheduling
Most of the office spaces remain empty during overnight and weekend hours. A lighting schedule system automates luminaire functions at pre-set time-slots of the day, week, or month to automatically dim or turn ON/OFF lights. Automating light functions saves a considerable amount of energy.
Vacancy sensing
Vacancy sensors save more energy than occupancy sensors by eliminating the false triggering of the sensors. It requires the occupants to turn on the lights manually based on their needs. Ideally suited to smaller enclosed spaces such as private offices.
Daylight responsive control
Daylight Harvesting is an advanced lighting control strategy that adjusts interior light levels based on daylight availability. It is most effective in areas that receive more natural light through windows or doors. This technique reduces energy usage and improves occupant experience. Daylight harvesting saves energy by reducing light levels with enough ambient light through windows, skylights or other sources.
Auto Receptacle Control
Automatic receptacle control, also known as plug-load control, reduces energy wastage in office buildings. Plug loads are the energy used by any device or equipment plugged into a standard AC outlet (120V/15A). These products typically draw power even when they are not in use. Examples of plug loads in an office include computers, task lighting, coffee makers, and vending machines that can be switched off at night without causing harmful consequences.
Designing spaces to optimize work experience
Let's look at how to successfully design lighting controls in office spaces.
Cabin/Enclosed office
For a private office, the main focus will be on the occupant and their experience. Utilize task tuning to enhance visual comfort, Vacancy sensing for maximizing energy savings, and daylight harvesting to boost productivity and enhance energy savings.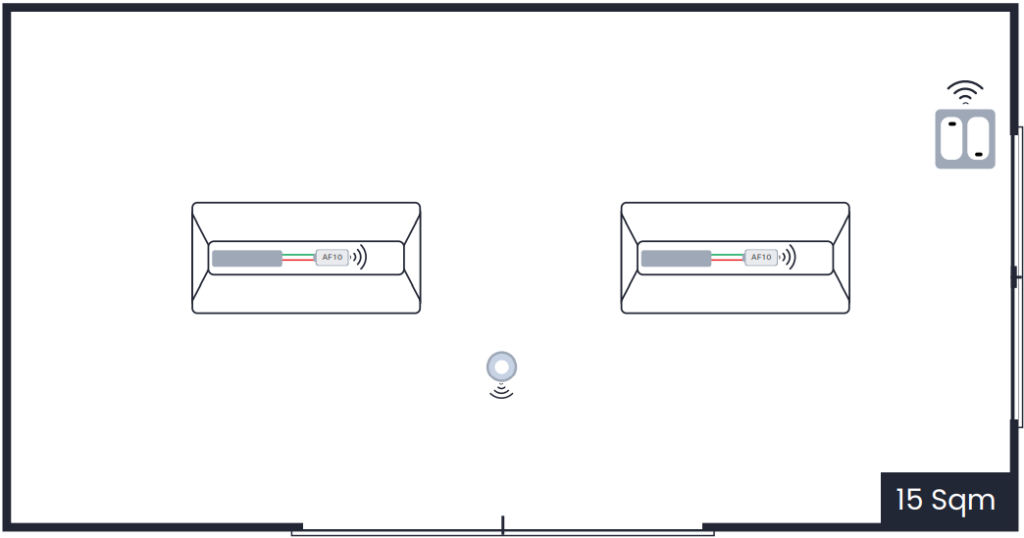 Open Office
Open office requires perfect lighting to create a positive and motivating ambiance that keeps performance at optimum levels throughout the day. Daylight harvesting is ideal for rooms that get ample light from windows to improve concentration and productivity and enhance energy savings. Also, task lighting is required for alertness, visual comfort, and occupancy/ vacancy sensors to turn lights ON or OFF automatically.

Conference room
Conference rooms are a significant place in the office where ideas and information are shared, and decision-making happens. The lighting should create a professional, pleasant, and private ambiance. The seating and screen or white board require different lighting level.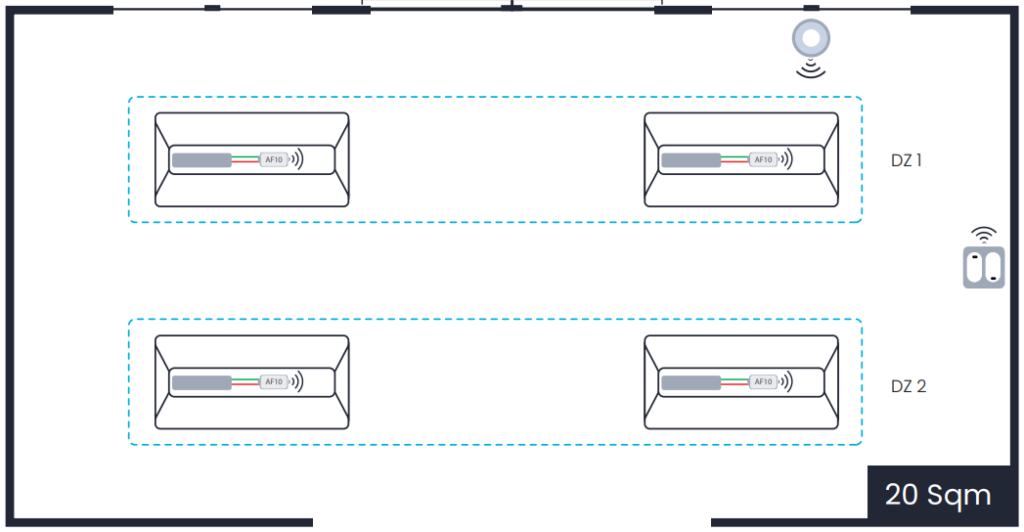 Stairways and Corridors
Stairways and corridors are often narrow and low-traffic spaces, lacking natural light. So, you should avoid too much light on the stairways to reduce the wastage of energy but have to ensure people feel safe or do not risk accidents. Occupancy/vacancy sensing is recommended to automate device functioning based on human presence or absence. Also, incorporate daylight sensing for enhanced energy savings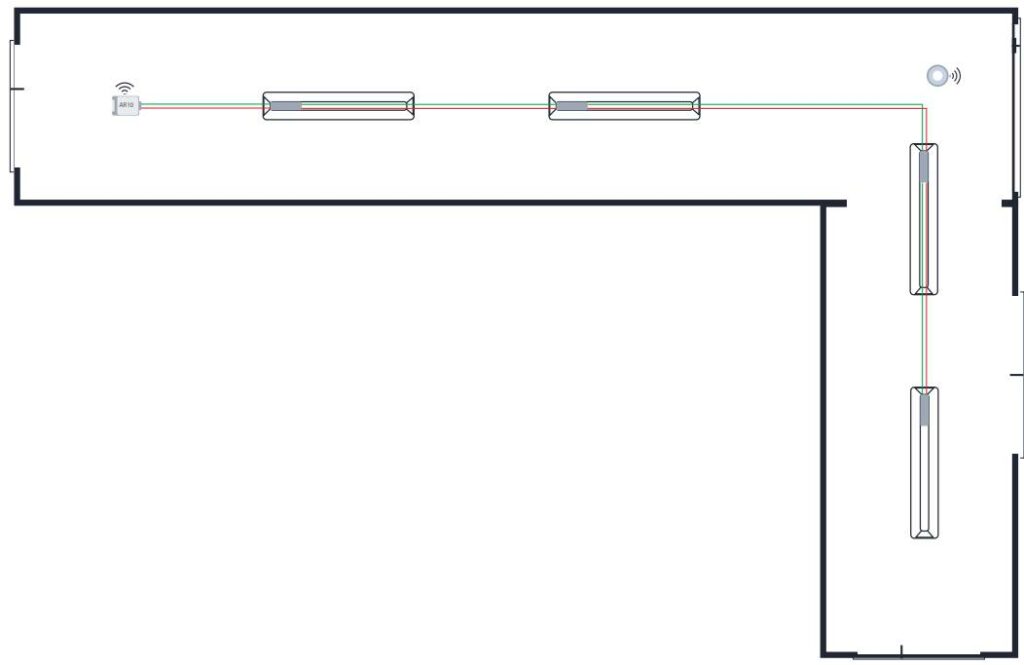 Lobby
Entering the office lobby should be a pleasant and welcoming experience. This is where people will pass or relax at the reception area. Scheduled scenes will keep the space lively and relaxed. Task tuning is required to create appropriate, glare-free lighting. Vacancy sensors ensure safety and energy savings while daylight harvesting ensures safety, increased alertness and enhanced energy savings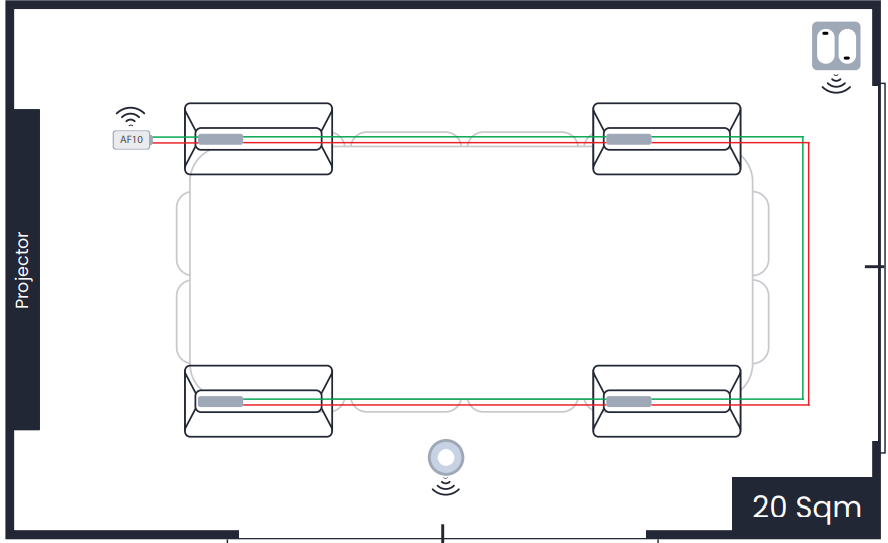 Better lighting, better work
Occupants want an environment that encourages them to be more efficient, productive, and, of course, creative. At the same time, businesses want spaces that reduce energy consumption and cost, making the most of less space. Both are possible with the right commercial lighting controls strategy.
Want to create an ideal office building that is energy-efficient and future-proof read our guide now and if you have any confusion feel free to Get in touch with us now