Lumos Controls and LK Engineering have Entered into a Strategic Partnership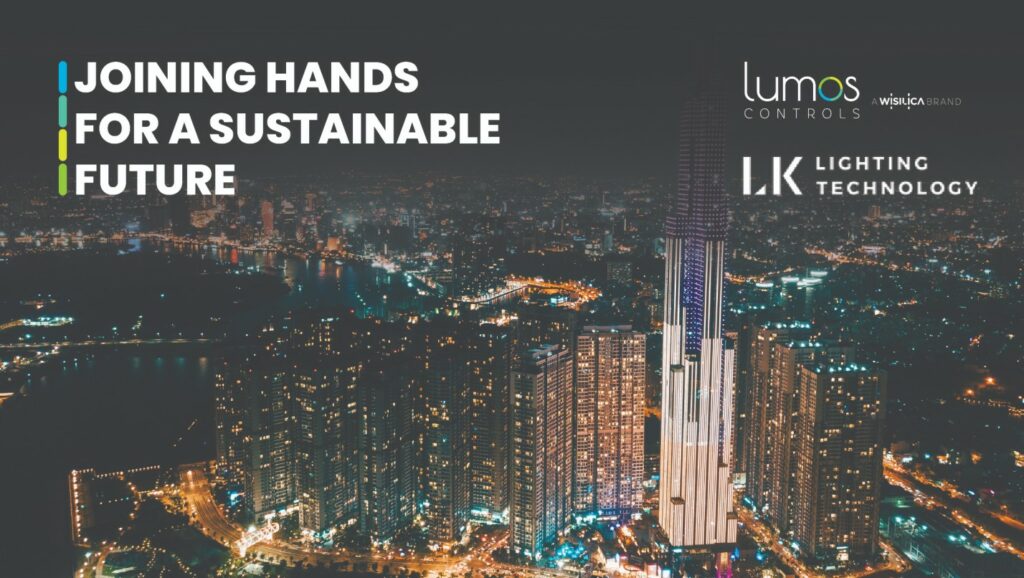 The partnership will expand Lumos Controls' presence in Indo China
Lake Forest, California, February 8, 2023: Lumos Controls, the smart lighting control solution from WiSilica, has announced a strategic partnership with LK Engineering. The company is a leading supplier of lighting, IoT solutions, electrical equipment, smart city and building management systems, in Vietnam, Cambodia, Laos, and Myanmar. Through this strategic alliance, the building community in Indo-China will have access to world-class and cost-effective smart lighting control solutions that will support their efforts to achieve sustainability goals.   
The signing of this agreement is an important milestone as it opens a new era of smart lighting possibilities. Within the framework of cooperation, Lumos Control and LK Engineering are committed to supporting each other to expand and develop business activities. The highly skilled technical team will assist in the implementation of advanced technologies which will enhance clients' competitiveness.
"LK Engineering is a great addition to our partner ecosystem. Their experienced lighting professionals paired with our differentiated product portfolio is a winning combination for smart building requirements", said Vivek Pramod, Senior Vice President & GM – Smart Controls, WiSilica.
"Lumos Controls' market-leading product range coincides with our aim to provide our customers with innovative lighting solutions based on advanced technology and top-notch service,' said Dr. Huy Cuong, David NGUYEN, LK Engineering.
About Lumos Controls
Lumos Controls is a smart controls solution from WiSilica, the leading IoT platform and solutions provider. Built on an IoT platform (ARIXA), this solution features the most advanced lighting control devices, intuitive interfaces, and versatile edge/cloud computing that are brought together to build an intelligent lighting network that's future-ready for smart enterprises. Lumos Controls is on a mission to unlock the extraordinary potential of light and give lighting controls a life of its own and beyond.    
For insights on lighting innovations, visit Lumos Controls resource page
About LK Engineering
Long Khang Technology Co. Ltd (LK Technology) was established in 2013 and LK Engineering was established in 2017, a member of LK Lighting Technology. They are a leading supplier of Lighting solutions, electrical equipment, building management systems, smart management solutions and smart cities in many aspects from large projects such as industrial parks, factories, buildings, hotels, commercial areas, to residential projects as well as restaurants and houses. 
With the desire to become one of the leading solution providers, the solutions is about:
Energy management.
Consulting, providing IoT solutions, digital transformation in the fields of: Construction,
Smart city management.
Bringing international applied technologies and processes to Vietnam.
Media Contact:      
Gokul Ravindran
WiSilica Inc
20321 Lake Forest Dr. D6,
Lake Forest,
California 92630, USA.