Lumos Controls Announces a New Partnership in the Territory of Serbia and Montenegro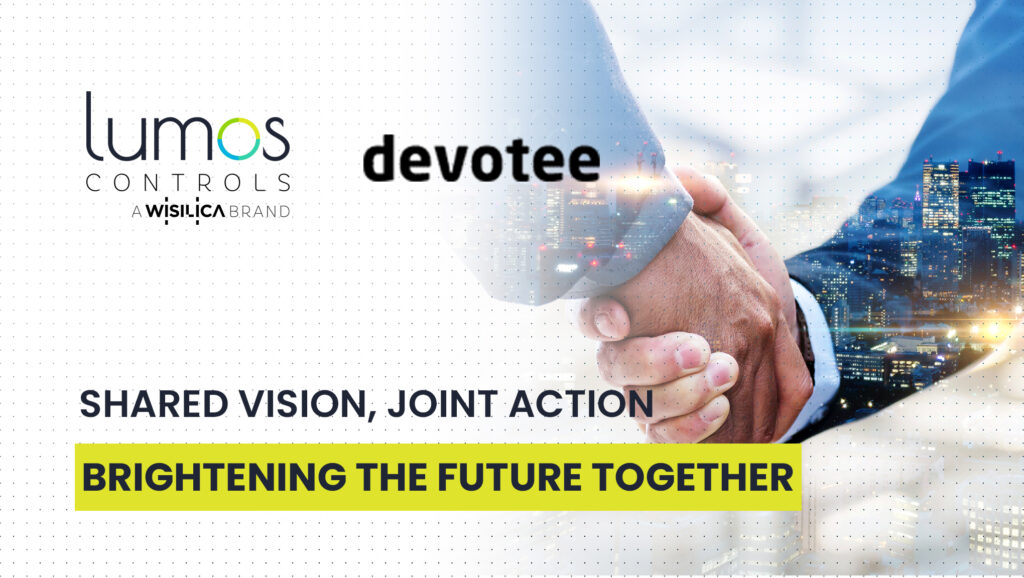 devotee d.o.o. will expand Lumos Controls' presence in the field of architectural lighting for smart building projects.
Lake Forest, California, April 27 2023: Lumos Controls, the smart lighting control solution from WiSilica, is partnering with devotee d.o.o., a company engaged in the production of lamps, lighting design, distribution of lighting systems, to promote and sell the world's simplest lighting controls in Serbia.
This partnership gives customers in the region access to a complete lighting control ecosystem for all their new construction and retrofit projects. The combination of Lumos Controls' advanced technology and devotee d.o.o.'s lighting design and installation expertise will bring an unparalleled experience to customers in the Serbian and Montenegro market.
"Lumos Controls is committed to providing innovative lighting solutions to customers worldwide and is excited to partner with devotee d.o.o. to bring these solutions to the Serbian market," says Vivek Pramod, Senior Vice President & GM – Smart Controls, WiSilica. "This collaboration will bring the latest technology to the Serbian market and position devotee d.o.o. as a leader in smart lighting solutions," he added.  
"We are thrilled to upgrade our  top of the line architectural fiixtures with Smart controls from Lumos Controls. Customers looking for simple, energy-efficient, and future-proof solutions will find this solution perfect for their projects. Its plug-and-play nature makes it ideal for both retrofits and new buildings," says Bojan Kulić, General Manager devotee d.o.o. .  
About Lumos Controls
Lumos Controls is a smart controls solution from WiSilica, the leading IoT platform and solutions provider. Built on an IoT platform (ARIXA), this solution features the most advanced lighting control devices, intuitive interfaces, and versatile edge/cloud computing that are brought together to build an intelligent lighting network that's future-ready for smart enterprises. Lumos Controls is on a mission to unlock the extraordinary potential of light and give lighting controls a life of their own and beyond.     
For insights on lighting innovations, visit Lumos Controls resource page.
About devotee d.o.o.
devotee d.o.o. is a leading provider of architectural lighting solutions, combining expertise in lighting design, production of lamps, distribution of lighting systems, and installation. They strive to stay at the forefront of technology, incorporate the latest lighting developments into projects, and deliver innovative and effective results. Whether you are an architect, designer, or investor, they offer a professional, thorough and creative approach to your project. Their commitment to quality, knowledge, and experience ensures that your project will receive the attention it deserves and the results you expect. They are proud to be the exclusive distributor of iGuzzini, a world-renowned company in the field of architectural lighting, for the territory of Serbia.     
Media Contact:
Dikshik Pallathur
WiSilica Inc
20321 Lake Forest Dr. D6,
Lake Forest,
California 92630, USA.