Lumos Controls announces partnership with a leading lighting solution provider in France.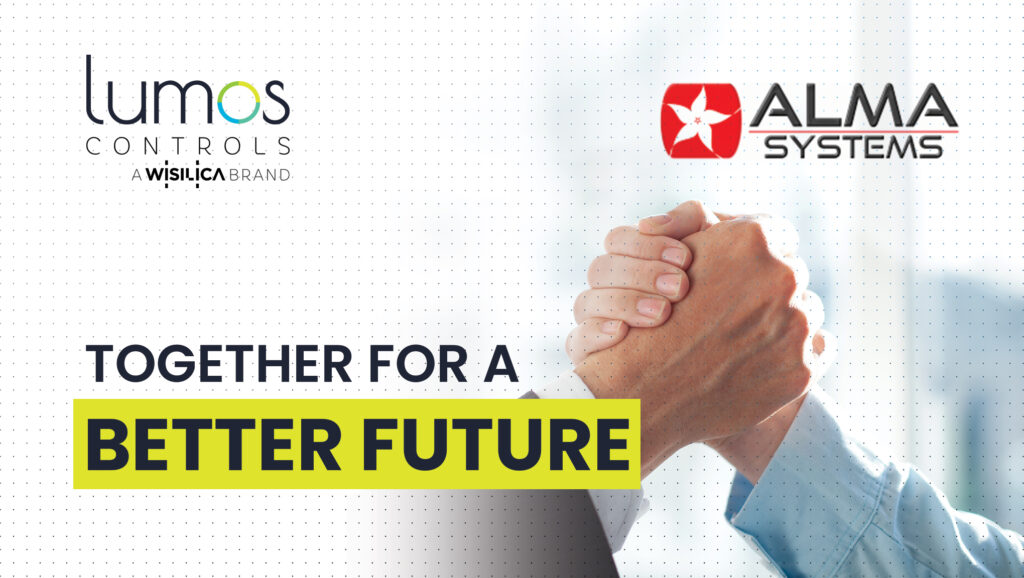 Together, Lumos Controls and ALMA Systems SAS can cater to the growing demand for smart and simple wireless lighting solutions in a flourishing market.
Lake Forest, California, February 2, 2023: Lumos Controls, the smart lighting control solution from WiSilica, has partnered with ALMA Systems SAS to promote its most simplified lighting controls in France. With this collaboration, smart building projects in France can now access advanced and flexible lighting solutions.
ALMA Systems delivers exceptional lighting solutions for any project, from indoor, facade, landscape, street and infrastructure to customized design.
"We are proud to work with such a visionary partner who shares our commitment to energy savings and sustainability," said Vivek Pramod Senior Vice President & GM – Smart Controls, WiSilica. "With ALMA systems' commitment to innovation and in-depth industry expertise, we are confident that this partnership will bring a new level of excellence to the lighting industry," he added.
"This partnership is a testament to our commitment to delivering intelligent and cost-effective lighting control solutions to customers. We are excited to unlock new lighting possibilities with Lumos Controls and empower our customers to take their building performance to the next level." said Ahmed Rabi, President – ALMA Systems SAS.
About Lumos Controls
Lumos Controls is a smart lighting controls solution from WiSilica – the leading IoT platform and solutions provider. Built on an IoT platform (ARIXA), this solution features the most advanced lighting control devices, intuitive interfaces, and versatile edge/cloud computing that are brought together to build an intelligent lighting network that's future-ready for smart enterprises. Lumos Controls is on a mission to unlock the extraordinary potential of light and give lighting controls a life of its own and beyond.
Media Contact:
Gokul Ravindran
WiSilica Inc
20321 Lake Forest Dr. D6,
Lake Forest,
California 92630, USA.
About ALMA Systems SAS
ALMA Systems SAS is a professional LED lighting solution provider in France. The company specializes in developing indoor and outdoor lighting products that are CE and RoHS compliant. They focus on providing high-quality light fittings manufactured in Europe with carefully selected, top-quality and highly efficient components. ALMA Systems caters to a wide range of clients, including offices, commercial facilities, industry, public utility buildings, street lighting, and special applications. They offer custom solutions tailored to the specific requirements of their clients, including light color, brightness, lighting control, and energy efficiency.
Media Contact:
Mr. Ahmed Rabi
ALMA Systems SAS
15 rue Jean Pierre Timbaud
78500 Sartrouville – France
France

Email: ahmed@almasystems.fr
Phone: +33 1 30 08 73 58