Lumos Controls is now OpenADR 2.0B compliant for demand response
Benefits include mitigating peak pricing periods, maximising utility incentives, and controlling cost.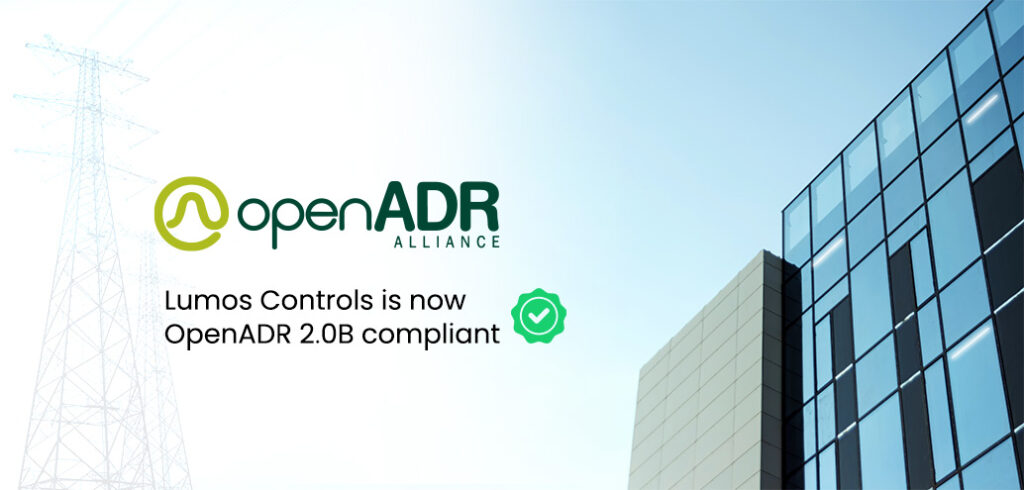 Laguna Hills, California – April 07, 2022: Lumos Controls, the smart lighting control ecosystem from WiSilica is now Open Automated Demand Response 2.0B (OpenADR 2.0B) compliant. It is the industry best standards for automated demand response that offers building owners an opportunity to optimize energy consumption and make building operations sustainable.
Demand response helps building owners benefit from larger energy savings and improved energy efficiency by reducing or shifting their electricity usage during peak hours with time-based rates or other financial incentives. It is a mandatory requirement for energy efficiency standards such as ASHRAE, Title 24, etc. With Open ADR, the building owners and operators can comply with these requirements with ease.
Offered by OpenADR Alliance, the open standard communication protocol is a fast-growing information exchange model that is widely adopted by utility companies to standardize dynamic power pricing for commercial and industrial users.
"Energy efficient lighting is one of the key factors that drives Lumos Controls, and demand response is a critical milestone in our mission. We chose OpenADR as our best pick as it adopts a non-proprietary open standard that allows easy communication between the electricity providers and customers", said Vivek Pramod Senior Vice President & GM – Smart Controls. "This Low-cost automation allows consumers to use less expensive power and also benefits utilities, system operators, and society at large, "he added.
About Lumos Controls
Lumos Controls is a smart controls solution from WiSilica, the leading IoT platform and solutions provider. Built on an IoT platform (ARIXA), this solution features the most advanced lighting control devices, intuitive interfaces, and versatile edge/cloud computing that are brought together to build an intelligent lighting network that's future-ready for smart enterprises. Lumos Controls is on a mission to unlock the extraordinary potential of light and give lighting controls a life of its own and beyond. 
Media Contact:
Gokul Ravindran
WiSilica Inc.
23282 Mill Creek Dr #340,
Laguna Hills,
CA 92653, USA