Lumos Controls partners with Tech LED to bring innovative lighting controls to the market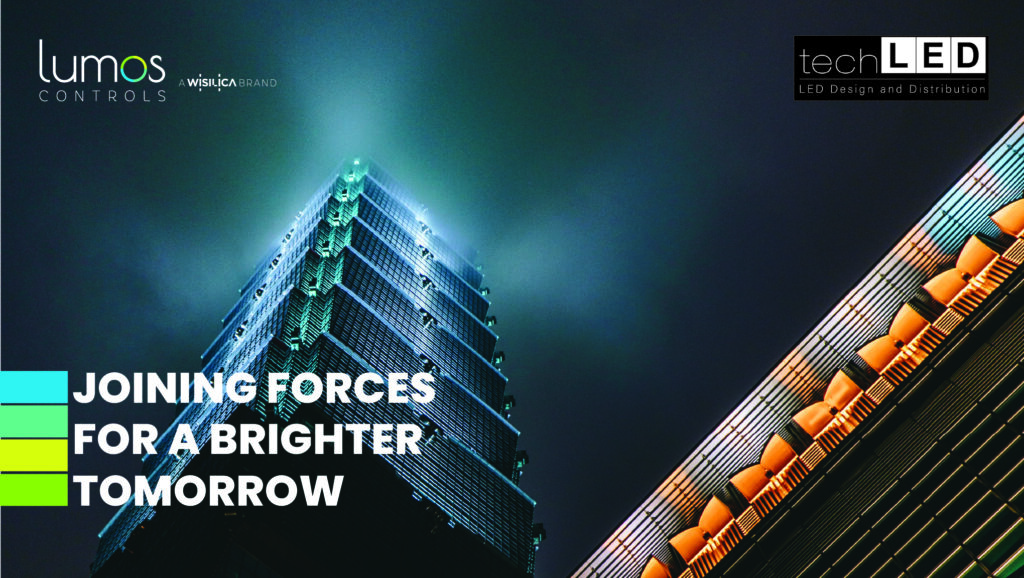 Tech LED will promote and sell Lumos controls extended portfolio of lighting controls for new constructions, renovations and retrofit/energy upgrade projects in the UK
Lake Forest, California, January 24, 2023: Lumos Controls, the smart lighting control solution from WiSilica, is excited to announce its partnership with Tech LED, UK's trusted supplier of LED lighting solutions for installation and live events.  
This partnership enables Tech LED to offer easy-to-install and cost-effective wireless lighting controls to its customers. Lumos Controls, in turn benefit from magnifying its presence in the UK and other European lighting markets.
Tech LED is a leading distribution partner with a proven track record of successfully delivering technically complex and logistically challenging projects. With 20 years of experience, the company provides the perfect blend of equipment, experience, infrastructure and creativity.
"Tech LED has a solid reputation as a premium LED lighting equipment provider in UK with in-depth industry expertise and unparalleled customer service" said Vivek Pramod Senior Vice President & GM – Smart Controls, WiSilica. "Together, we continue to push the boundaries of innovation and efficiency in the lighting industry providing customers with the best possible experience" he added.
"By partnering with Lumos Controls, we will be able to offer a comprehensive lighting solution for our customers. These future ready and energy-efficient solutions help to address the growing sustainability concerns while promoting greener buildings in the country." said Gordon Addison, Director Tech LED Ltd.

About Lumos Controls
Lumos Controls is a smart lighting controls solution from WiSilica – the leading IoT platform and solutions provider. Built on an IoT platform (ARIXA), this solution features the most advanced lighting control devices, intuitive interfaces, and versatile edge/cloud computing that are brought together to build an intelligent lighting network that's future-ready for smart enterprises. Lumos Controls is on a mission to unlock the extraordinary potential of light and give lighting controls a life of its own and beyond.
About Tech LED
Headquartered at Production Park in West Yorkshire, Tech LED is a leading importer and distributor of high-quality LED lighting equipment in the United Kingdom. The company serves a diverse range of markets, including signage, superyachts, corporate rollouts, and custom stage design. With in-depth knowledge of and vast experience in LED design and controls across many verticals, Tech LED is a trusted creator and supplier of LED showpieces for live tours, corporate head offices and prestigious stores.
Media Contact:
WiSilica
Gokul Ravindran
WiSilica Inc
20321 Lake Forest Dr. D6,
Lake Forest,
California 92630, USA.
Tech LED
Mr. Gordon Addison
Founder & Managing Director
Unit 51 Production Park,
South Kirkby, England WF9 3NR
United Kingdom
Email : gordon@techled.uk
Phone: +441977808523