Plug load controls for better building initiatives
A Plug Load controller facilitates energy-saving capabilities by controlling plug loads with the help of occupancy or schedule-based on/off control of receptacles on a circuit.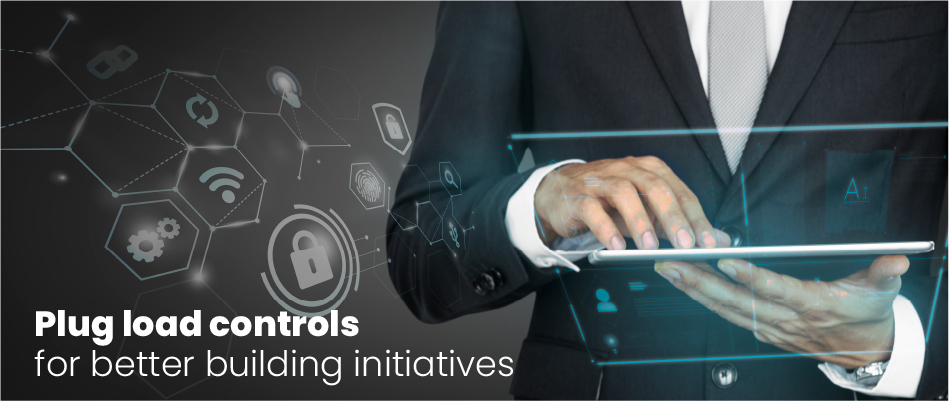 Benefits

Changing energy use in buildings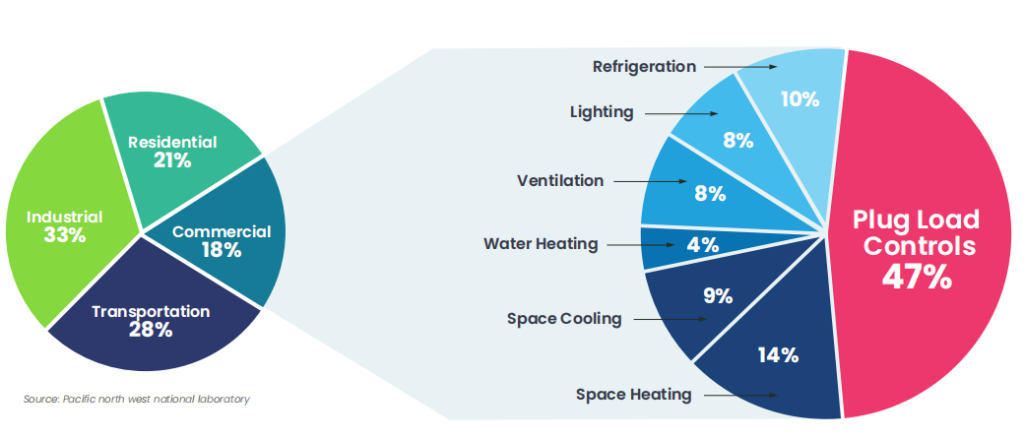 Meeting Plug load Controls with Big Three Energy Codes

Lumos Controls has solutions for all your plug load needs, whether you are working on a commercial office, hospitality, or an educational campus project.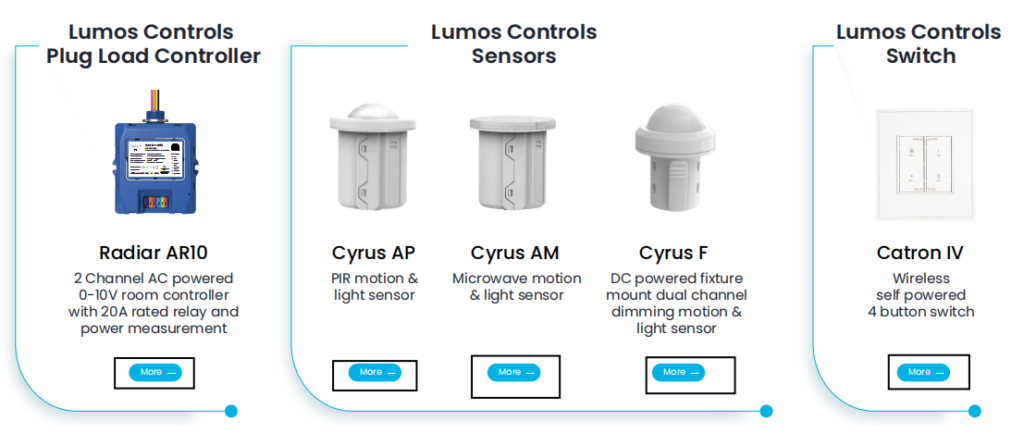 How Lumos Controls satisfies plug load needs?
Commercial spaces are of different types. Lumos Controls can efficiently satisfy occupancy-based and time-based receptacle control to meet every need and comply with codes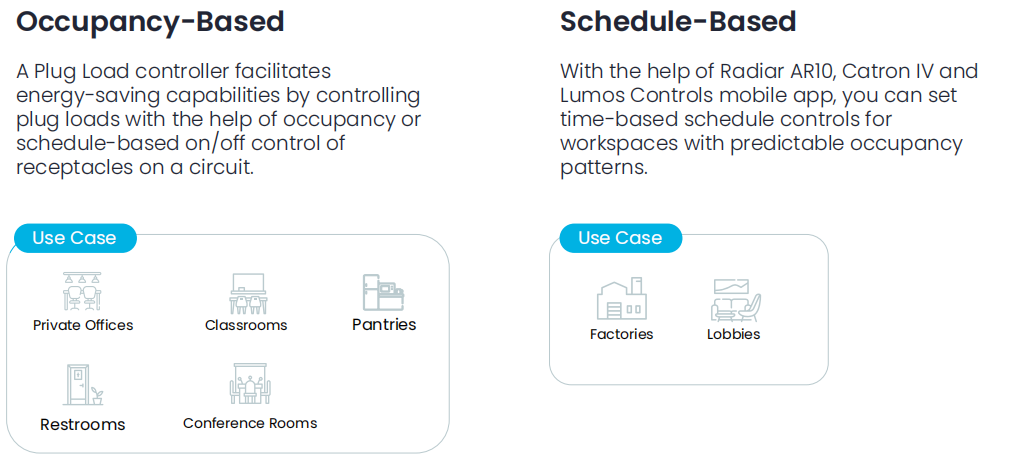 Enjoyed this article?
Subscribe to our newsletter to receive similar insightful content delivered to your inbox.