WiSilica announces partnership with a Leading Sales Agency in the Lakewood region, Colorado, USA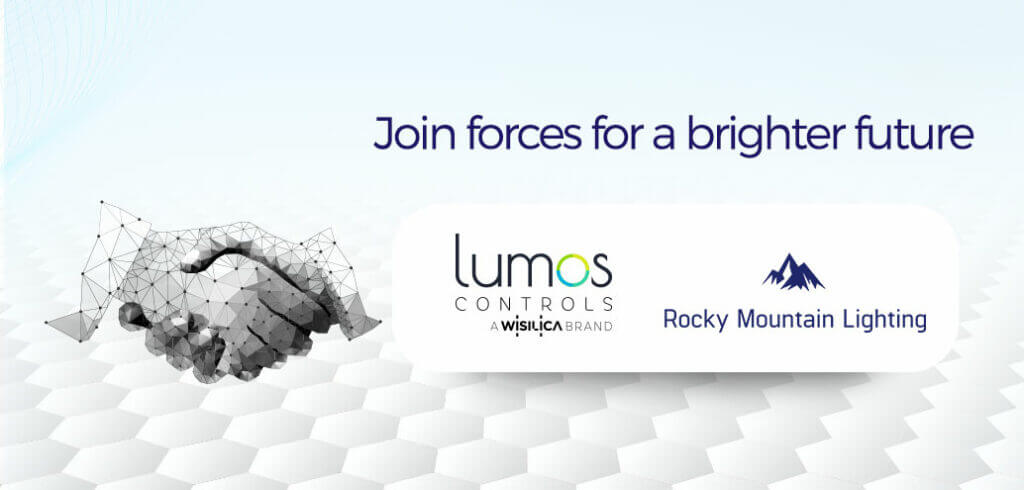 Rocky Mountain Lighting will expand WiSilica's Lumos Controls presence in Colorado, Wyoming, Montana, and Oklahoma.
Laguna Hills, California Feb 25, 2021: WiSilica, the leading IoT platform and solutions provider, announced a strategic partnership with Rocky Mountain Lighting, a leading manufacturer's representative agency, to promote and sell the wide range of smart lighting products offered by Lumos Controls. This partnership aims to expand Lumos Controls', WiSilica's line of Wireless Lighting Controls for commercial spaces in the four states of USA, including Colorado, Wyoming, Montana, and Oklahoma.
The solution built on a secure & scalable IoT platform helps building communities to create a smarter, energy-efficient, and human-centric ecosystem.
"We offer control components to cloud-based services for creating a flexible lighting ecosystem. With this partnership, we will be able to provide our products and services faster than before. Together, we will make the future brighter and easier for the building communities", says Suresh Singamsetty, CEO, WiSilica.
WiSilica's IoT-based solution has immense benefits, which include convenience, energy-compliance, and interoperability. WiSilica and Rocky Mountain Lighting, leaders in their respective fields, will effectively cater to building communities' diverse needs. WiSilica, with its top-notch products, will assist Rocky Mountain Lighting to provide highly flexible and easily customizable lighting solutions to unique customers' needs.
"We are excited to be representing WiSilica! Their easy-to-use lighting controls will be ideal for projects here and their IoT platform offers tremendous scope for integrating additional features. We look forward to working with WiSilica and fulfilling our shared vision of offering quality solutions relevant to the ever-changing lighting landscape," says Ryan Ryall, Vice President of Rocky Mountain Lighting.
About WiSilica
WiSilica is a smart environment IoT platform and solutions provider that bridges objects, locations, and people in real-time. ARIXA, WiSilica's location-aware IoT platform, provides complete cloud-to-device solutions for intelligent wireless controls (LUMOS CONTROLS) and real-time location solutions (TRAK). The company also offers customized end-to-end IoT solutions (ORION) to OEMs developing new smart solutions. WiSilica, with its expanding partnerships with global tier1 companies, is committed to extending its leadership in human-centric lighting, energy efficiency, space management, and AI-powered analytics. For more information: wisilica.com.
About Rocky Mountain Lighting
Rocky Mountain Lighting is one of the most trusted resources in the market for energy-efficient lighting technology and controls. They were born out of the idea that the lighting industry needed something different in a rep, focusing on transparency and support. They offer class-leading retrofit lighting products, value proposition lighting products, and niche lighting products in the Rocky Mountain region and beyond.
Media Contact:
Vivek Pramod
WiSilica Inc.
23282 Mill Creek Dr #340,
Laguna Hills,
CA 92653, USA
pr@wisilica.com