Automated Emergency Light Testing: A Vital Tool to Reduce Your OpEx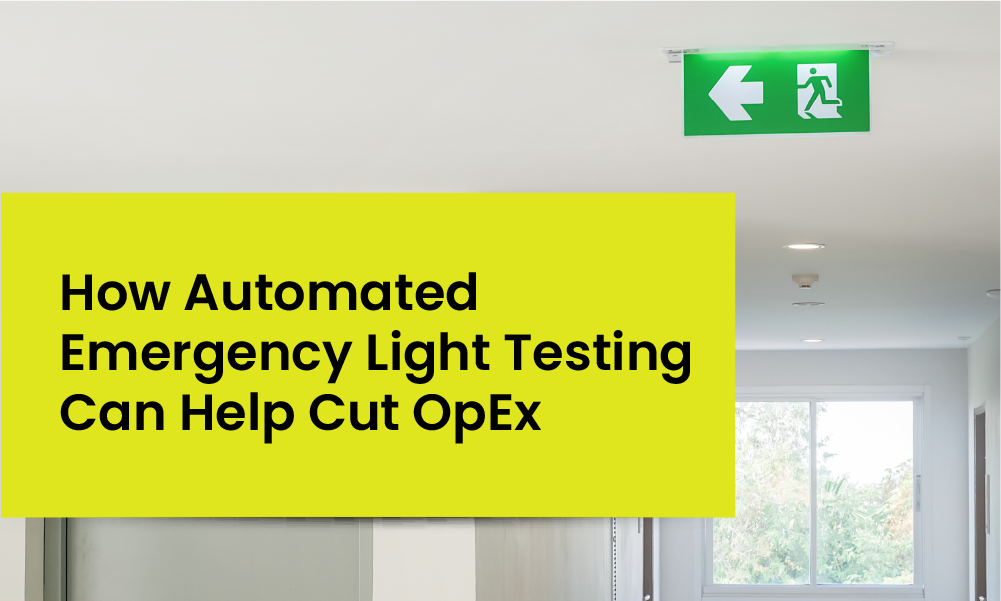 Emergency lighting is a critical safety feature in any building, but it is only effective if maintained and tested regularly. Regular maintenance and testing of emergency lighting systems can help ensure compliance with regulations, identify issues early on, reduce costs, and, most importantly, ensure the safety of building occupants. Building owners typically face the challenges of time, money, and resources when performing the tests manually.
In this blog post, we'll examine how automated testing can save on operational expenses (OpEx).
How can automated testing cut down on your OpEx?
Maintaining and testing emergency lighting can be time-consuming and expensive. That's where automated emergency light testing comes in. Automated testing can provide you with the following benefits: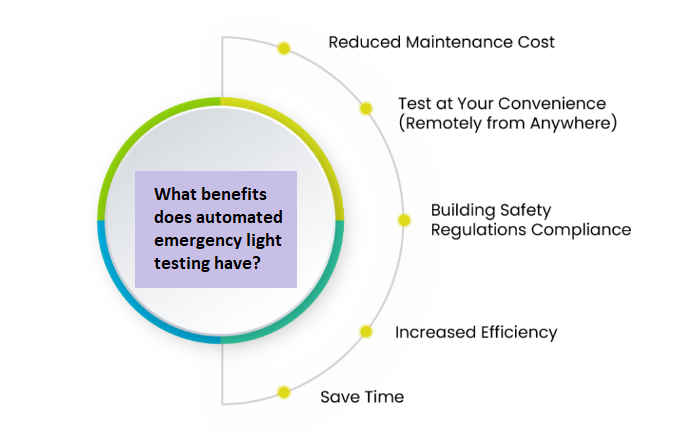 Performing the testing in less time and with fewer resources can reduce the cost of testing substantially. Automated testing makes this possible. It also allows for the execution of a large number of tests at the same time, irrespective of how large the facility is.
Automated testing provides a systematic approach to emergency light testing. This can help you handle large facilities in less time compared to manual testing.
For example, conducting the tests outside the regular hours or pushing them to the weekends can avoid disruption. But automated testing allows you to schedule the test conveniently, prevent disruption, and save extra resource costs and time delays.
Easy and faster fault detection is possible with automated testing, helping you reduce the component or device replacement rate.
Building Safety Regulations Compliance
Building safety regulations vary across the regions. On a time-to-time basis, building owners must provide testing reports and certificates to authorities to comply with the regulations.
Automated testing helps building owners trigger the testing commands at their convenience. For example, Lumos Controls' smart emergency lighting system comes with an emergency dashboard. It lets you download the testing reports in PDF and CSV formats. The dashboard also lets you view the test results in real-time, highlighting the following insights.
Number of emergency light devices under testing
Number of faulty emergency light devices
Emergency light devices running under test
Total number of emergency tests conducted
The number of emergency light devices put into function and duration tests
Click here to learn more about emergency lighting and the function and duration test.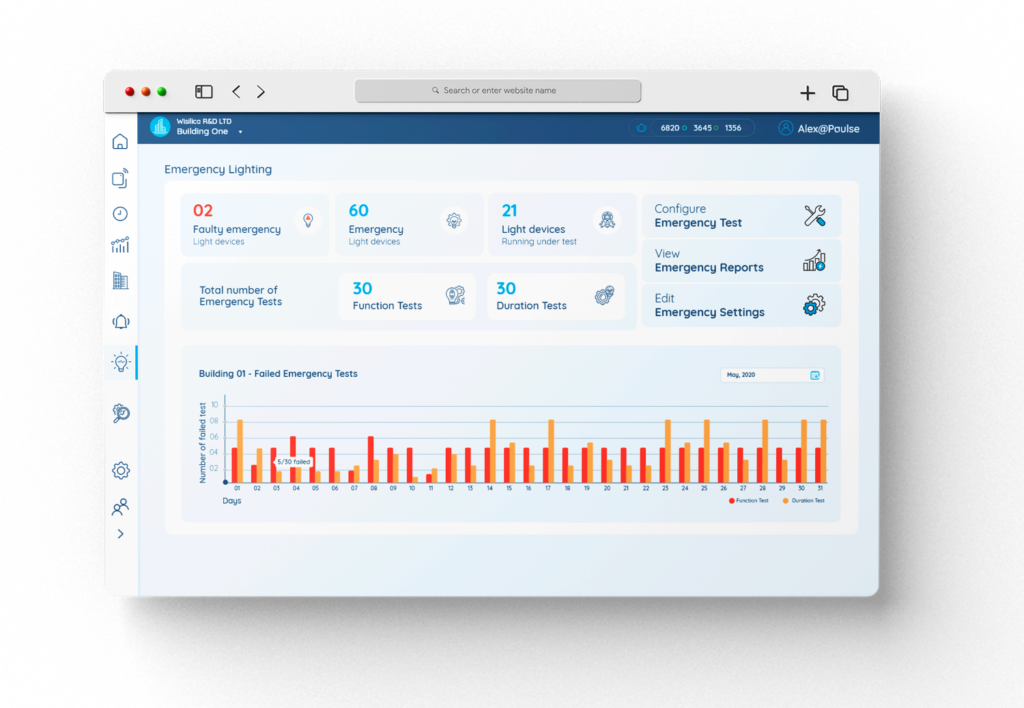 Bottom Line
Building owners can save time, money, and resources using automated rather than manual testing. Furthermore, automated emergency light testing can support continuous monitoring and maintenance, enabling building owners to identify and address issues before they become more significant problems. In short, it can help building owners improve the safety and well-being of their occupants while reducing their OpEx.
Feel free to contact us if you want more details.