Automated Emergency Lighting Testing via DALI 101: The Essential Guide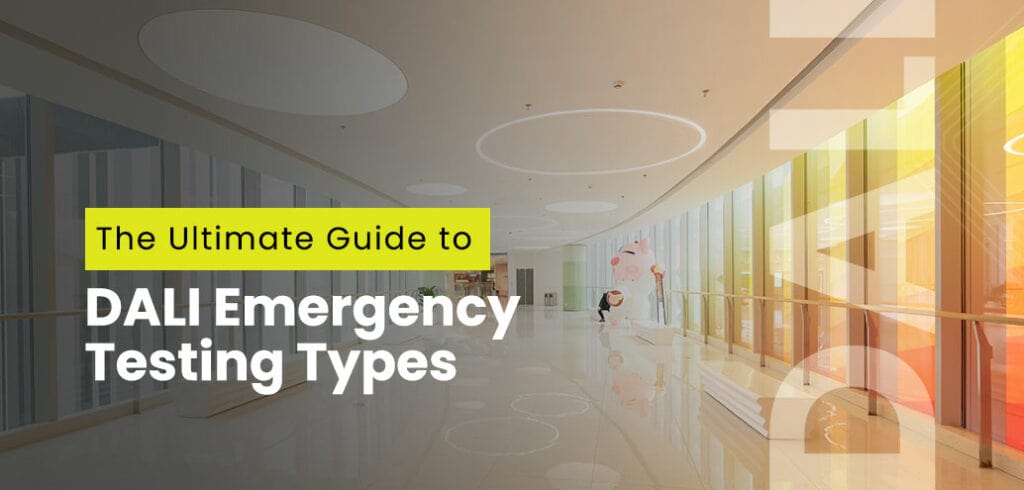 Emergency lighting systems play a critical role in ensuring the safety of occupants in a building during an emergency situation. Routine maintenance and testing are crucial to ensure these lighting systems function properly when needed. Testing the emergency lighting system at regular intervals can help to identify and correct any faults or defects that may have developed over time, ensuring that the system functions correctly. This is where the DALI emergency lighting system gained prominence.
In this blog, we will discuss more about emergency testing types.
What is Automated Emergency Lighting system via DALI?
Automated emergency lighting systems utilizes the DALI protocol for communication and control. They provide a flexible and reliable solution for emergency lighting. DALI emergency lighting systems typically consist of DALI- compatible self-contained emergency luminaires and DALI controllers.
Relevance of Smart Emergency Lighting System via DALI in 2023
DALI emergency lighting systems brings numerous benefits as they are reliable, and robust. Also, the tests are automated which ensures zero manual error. To read it in detail, click here.
What are the Types of DALI Emergency Lighting Testing?
DALI automatic emergency testing includes function test and duration test. Both tests are essential to ensure that the emergency lighting system is reliable and will function correctly in the event of an emergency. Function test can detect issues with the emergency luminaires themselves, while duration testing can detect issues with the batteries or power supply.
Lumos Controls is all about breakthrough innovations. We have updated every minute information about lighting that you should know on our resource page. Click here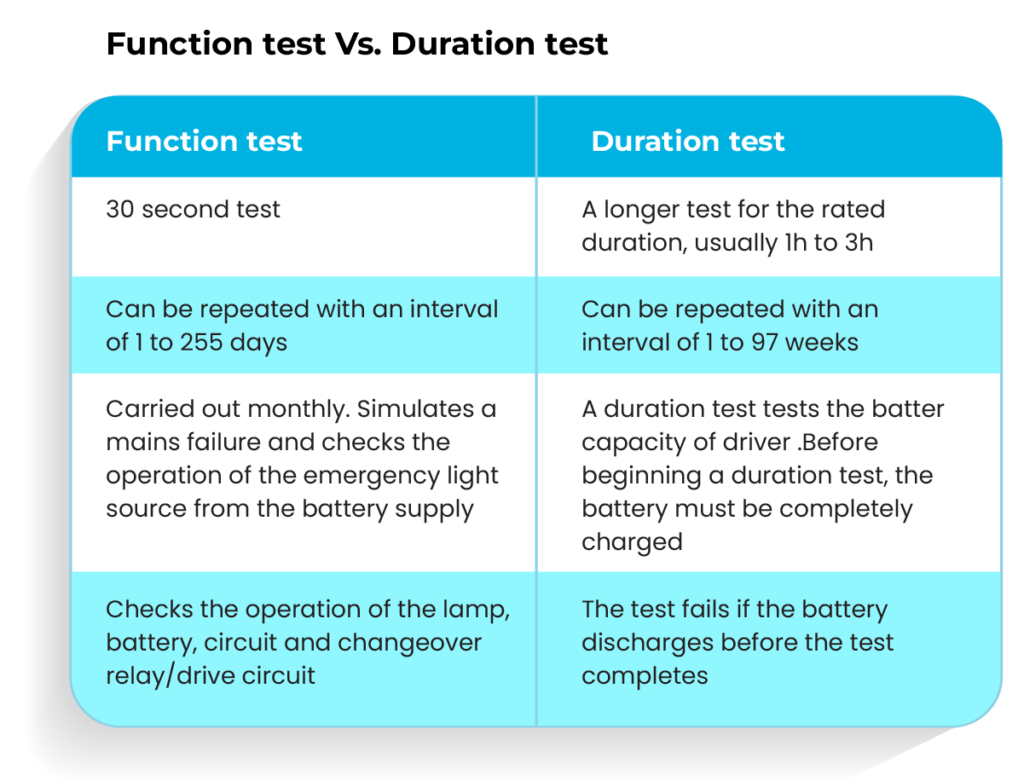 To Conclude,
DALI emergency testing is an important part of building safety and compliance. Regular testing can help to ensure that the emergency lighting system is functioning correctly and that building occupants are protected in the event of an emergency. Also, there are legal requirements in many countries that mandate regular testing of emergency lighting systems. Failure to comply with these requirements can result in fines or other penalties. DALI emergency testing can help building owners and facilities managers to ensure that they are in compliance with legal requirements!
If you want to know more about DALI Emergency Lighting Control, please get in touch with us!