Energy Incentives vs. Rebates – what is the difference?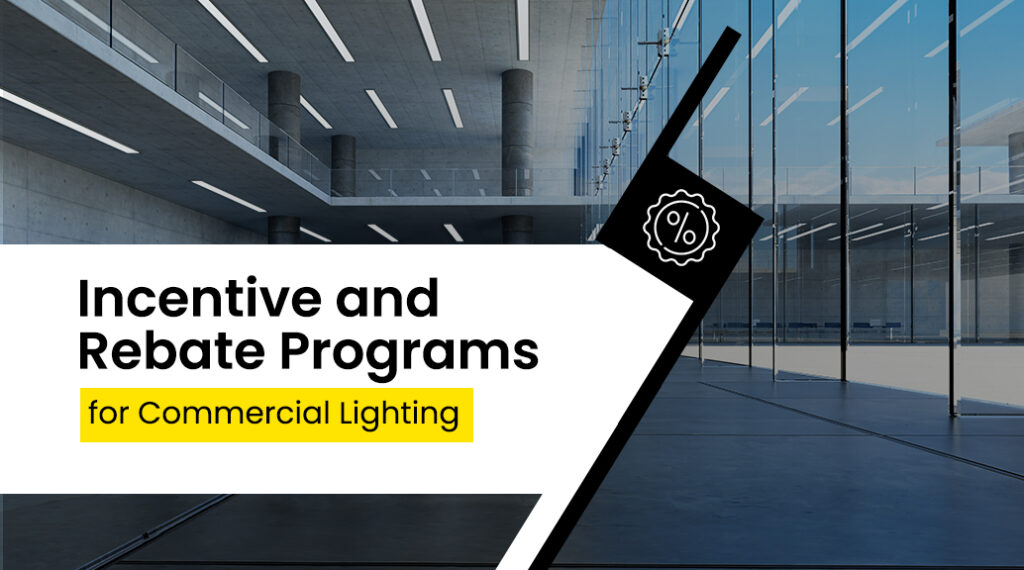 The potential for rebates and incentives continue to increase as the lighting industry continues to focus on energy-efficient programs. But before upgrading your lighting, you need to know the difference between rebate or incentive. This article will discuss a few things you need to know about commercial utility rebates and Incentives.
What is the difference between Rebates and Incentives?
The term "rebates" and "incentives" are used interchangeably and most of the time, both sounds similar. However, it is important to understand how utilities structure energy efficiency as an incentive program or a rebate program.
Rebates are offered from various sources such as utilities, municipalities, states, and non-profit organizations to enable companies to save money on luminaires that meet certain energy efficiency criteria.
A lighting incentive is a program offered by utility companies, state and local governments to help reduce demand and prevent blackouts. This program offsets the lighting upgrade costs when energy-efficient lighting is installed. Incentive Programs encourages lighting upgrade that reduce energy consumption.
Click here to read more on maximizing ROI through lighting utility rebates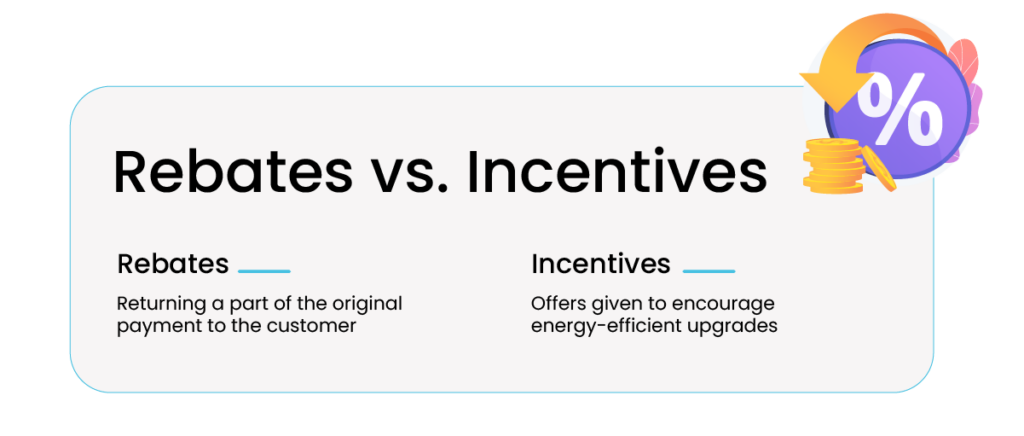 What are the types of energy rebates and incentives?
Understanding the different lighting rebates programs helps you streamline your search for the right rebate. Here are the three major lighting rebate programs.
1. POS, instant, or midstream lighting rebates – The credit is immediately applied to invoice without any paperwork
2. Prescriptive lighting rebates – utility assign a specific dollar amount to each action.
3. Custom lighting rebates- a bit more complicated because it calls for more documentation, takes longer to get pre-approval, yet yields higher rebates
Available Incentive Categories:
Businesses can significantly reduce project costs overall and up-front costs by using incentives.
LED Office Lighting
LED Highbay Lighting
Remote Mounted Occupancy Sensors
Daylight Harvesting Sensors
Occupancy Controlled Step-Dimming Systems
High Bay Occupancy Control Systems
Networked Lighting Management Systems
Make the most of your project with rebates and incentives
No matter the size or scope of your lighting project, you could save hundreds, or even thousands, of dollars from either energy incentives or rebates. The result? You can reduce overall cost and use those savings for other part of the project.
If you need any help with rebates & incentives, please get in touch with our experts now.