How DALI 2 Improves the Interoperability of a Lighting Network?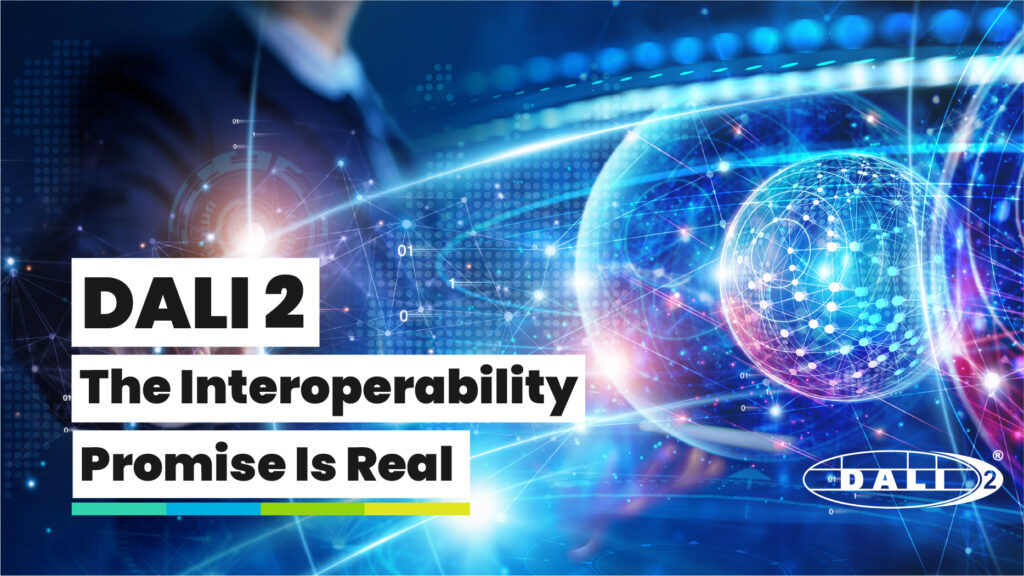 Digital Addressable Lighting Interface, or DALI, is a unique lighting control protocol that makes it simple to set up reliable, scalable, and adaptable lighting networks. As discussed in the previous blog, the international DALI standard, IEC 62386, contains a definition of DALI. In version 2 of IEC 62386, you will find updates regarding DALI 2 certification and, most notably, the addition of control devices. Though the lighting industry has been installing DALI systems for years, interoperability was a significant concern. So, in this blog, we will discuss how updates on DALI enhance interoperability.
What will You Find in this Blog?
What is new in DALI 2?
Why certification program matters?
The main advantage of DALI 2- Interoperability
What is New in DALI 2?
DALI 2 is the latest version of the DALI protocol. This updated version comes with new commands and features.
DALI-1 had only control gear, whereas DALI 2 comprised control devices like application controllers, input devices (e.g., sensors), and bus power supplies.
DALI 2 primarily focuses on the interoperability of products from different dealers.
The certification program ensures the compatibility of products with the relevant specifications.
Please find our Ebook here for a detailed read on DALI 2 updates.
Why Certification Program Matters in DALI?
The goal of DALI 2 certification is to provide cutting-edge features and enhance the interoperability of DALI-enabled devices from various vendors. DALI 2 builds upon and strengthens DALI's advantages as a specific, standardised protocol for controlling digital lighting. The DALI 2 certification program from DiiA also promises significantly better device interoperability with its stringent testing and verification methods.
Advantages of DALI 2
Improved Multi-vendor Interoperability
The latest certification significantly improves multi-vendor compatibility when comparing with the current DALI (version 1) systems.
Validation
During plug fests, the manufacturers can check the interoperability of their devices with other vendors and see whether they work together seamlessly.
Minimal Errors
The latest test sequences are far more comprehensive than DALI version-1 and closes many loopholes that could lead to interoperability issues.
Integrates with Building Management Systems
DALI 2 Emergency further extends interoperability of lighting-control devices and enhances integration with building management systems. It gives control and querying capabilities which includes automated testing and reporting.
You can read emergency testing in detail here.
Conclusion
The DALI 2 certification program, which has stringent testing and verification procedures in place, represents a significant improvement in securing interoperability between DALI devices and is boosting confidence in the DALI interface throughout the lighting sector. The key to a prosperous future for the manufacturers of DALI components is to establish the highest level of interoperability among DALI devices.
Need to know about our DALI controllers? Feel free to connect