Lumos Controls 2022: A Year of Growth and Innovation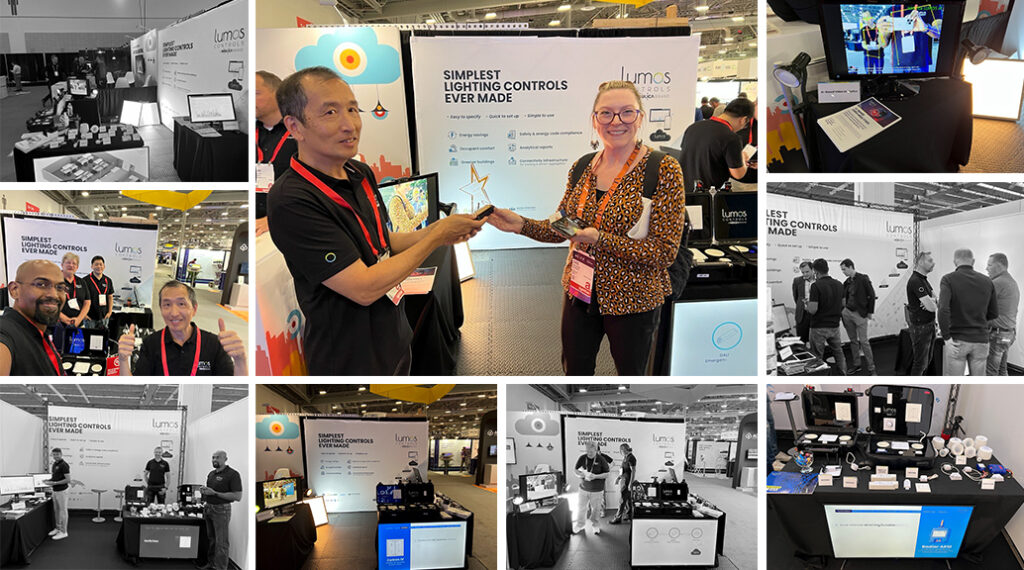 As the year 2022 comes to a close, it's a great time to look back and recap the successful journey of Lumos Controls over the past 12 months.
It has been an eventful year for us, marked by numerous developments and innovations in the realm of smart lighting controls. We have been able to fulfill the needs of our customers beyond their expectations.
Here is a rundown of what's been happening at Lumos Controls in 2022.
Lighting events participation
This year, we had a strong presence at major industry events focused on lighting products and technologies.
LightFair 2022: The LightFair 2022 is a premier architectural and commercial lighting trade show and conference. This year, it was held in Las Vegas from June 19-20 and we were thrilled to participate and demonstrate latest lighting control solutions to the LightFair attendees.
Light + Building 2022: this year, we have attended the world's leading light and building technology trade fair, known as Light+Building, which was held in Frankfurt, Germany. We have exhibited our simplest and smartest lighting controls designed to help buildings become more energy-efficient and sustainable.
These events were a great platform for us to share our expertise, interact with lighting professionals, and discuss the latest trends and challenges in the industry.
LEDs Magazine BrightStar award
Another feather in our cap! We have bagged LEDs Magazine BrightStar Award for our smart lighting control ecosystem with AI-based video analytics. This award is a testament to our team work and dedication and we look forward to creating extensive value for innovation and excellence in the lighting control industry.
Expanding horizons with our new partners
Together we are stronger! This year, we have entered into key partnerships with some of the leading players in the lighting industry. These partnerships have helped expanding Lumos Controls' presence in USA, Europe and the Asia Pacific.
In the USA, we have onboarded 12 new partners to reinforce our presence across California, Texas south, New York, New Jersey north, Pennsylvania, Delaware, Florida south and Ohio.
Also, we have established key partnerships in the European continent to mark our footprint in the UK, France, Serbia, and the Benelux.
Additionally, our focus has extended into Asia Pacific region as well.
Smart lighting ecosystem just got smarter
This year, we have unveiled a selection of exciting new products to the Lumos Controls lighting ecosystem that will revolutionize how you control commercial lighting.
The newly added DALI fixture controller, fixture mount sensor, and switch interface device will now reinforce the ecosystem as a one-stop solution for any commercial smart lighting project.
The addition of fixture controller, and gateway with real-time clock will strengthen the already robust product portfolio and further reinforces Lumos Controls position as the industry's most complete lighting control ecosystem.
Redefining enterprise lighting experience
In addition to launching new products, we have also focused on improving user experience of our customers. Based on customers feedback, we have revamped Lumos Controls mobile application with several breakthrough features to simplify commissioning, configuration and automation of smart control ecosystem. The app, an integral part of the Lumos Controls ecosystem, takes the commercial and industrial lighting experiences to the next level.
To sum up, 2022 was a banner year for Lumos Controls, with significant growth and expansion in key global markets. We are grateful to our partners and customers for their continued support and we look forward to bringing sustainable and energy efficient solutions to the market in 2023 and beyond.